James Brady, Reagan's Press Spokesman Shot by Would-Be Assassin, Dies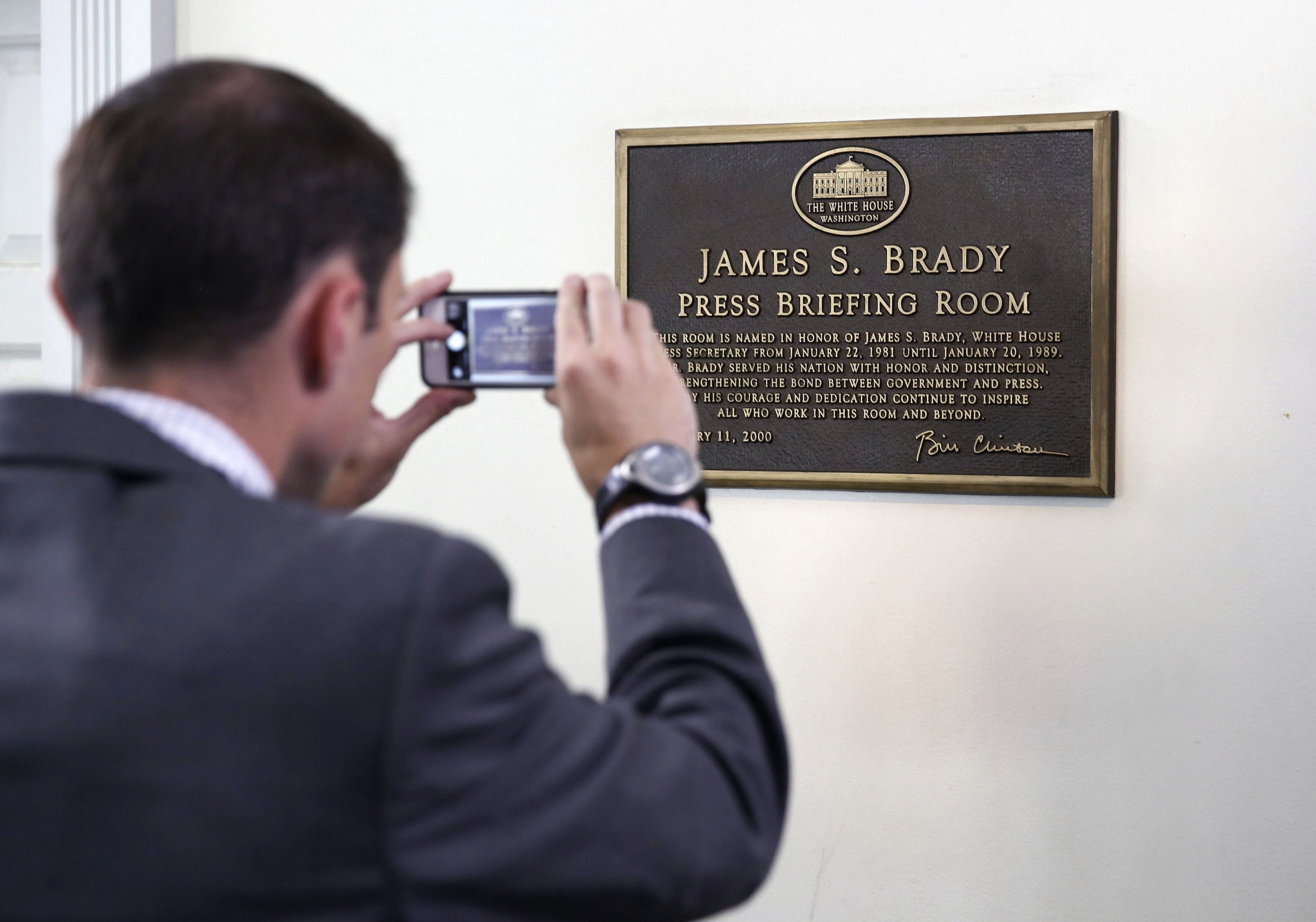 James Brady, President Ronald Reagan's press secretary, who caught a bullet when an assassination attempt was made on his boss in 1981, has died. Aged 41 when he was shot by James Hinckley, who said he tried to kill Reagan to impress the movie star Jodie Foster, "Jim" Brady spent most of the rest of his life in a wheelchair and suffered from slurred speech and memory problems until late in life, when he recovered his ability to walk. Despite his injuries, he became a leading campaigner for gun control.
Brady was accompanying Reagan on a short trip from the Washington Hilton, where the president had been addressing the Construction Trades Council, back to the White House when Hinckley jumped out and fired six shots at close range from a Rohm RG-14 .22 caliber revolver, a "Saturday Night Special" that cost $29. The bullets ricocheted, hitting Reagan under the left arm and Brady in the forehead.
Hinckley's motive had nothing to do with politics. He had become infatuated with Foster after she played a child prostitute befriended by a cab driver, Travis Bickle, played by Robert De Niro, in Martin Scorsese's 1976 movie Taxi Driver. In an ironic twist, the movie's screenwriter, Paul Schrader, based the character of Bickle on Arthur Bremer, who tried but failed to shoot dead the former Governor of Alabama, George Wallace, who lived the rest of his life in a wheelchair.
With his usual good humor, Reagan made light of his injuries, asking the doctor who performed emergency surgery on him, "I hope you're a Republican," and, borrowing from a remark made by the boxer Jack Dempsey, telling his wife, Nancy, "Honey, I forgot to duck." Although in his seventies, Reagan fully recovered and returned to his presidential duties.
Brady, however, was less fortunate. His wounds were considered so self-evidently serious that ABC News mistakenly reported he had been killed. Brady's neurosurgeon, Arthur Kobrine, recalled that while in recovery "he would kind of cry-talk." Reagan insisted that, although Brady could not return to work, he should remain the White House press secretary and his successors, Larry Speakes and Marlin Fitzwater, happily agreed to perform his duties without assuming the full title.
Brady and his wife Sarah co-founded the Brady Campaign to Prevent Gun Violence, which lobbied for restrictions on handgun and assault weapon ownership. The Brady Handgun Violence Prevention Act, signed into law by President Bill Clinton in 1993, made federal background checks mandatory. In 2000, the room in the White House where journalists are informed of the president's views was named the James S. Brady Press Briefing Room.
Nicholas Wapshott is the author of Ronald Reagan and Margaret Thatcher: A Political Marriage.