Trade War Between U.S. and China Could Take up to Six Months Before Making Its Impact Felt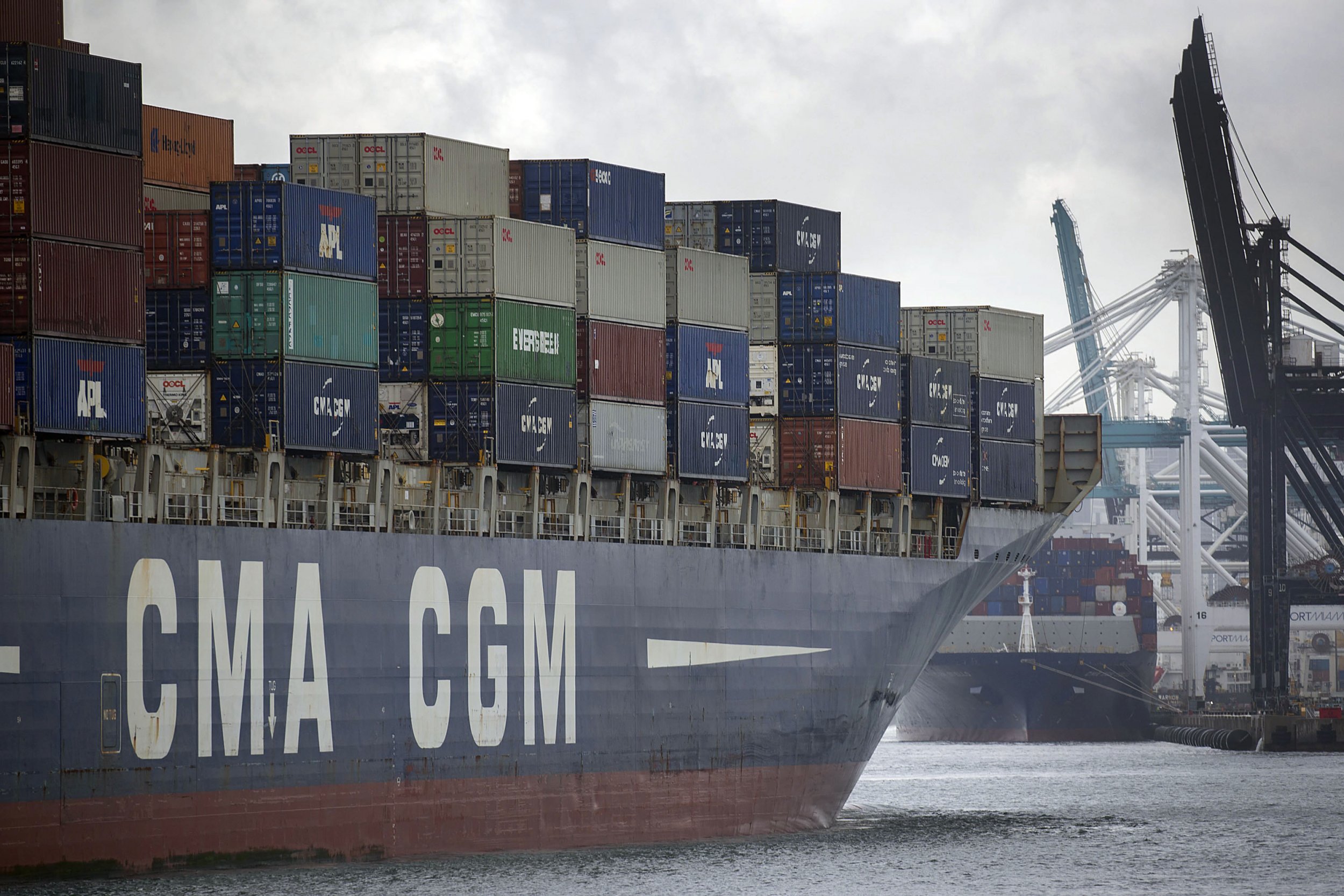 It would take at least six months for the trade war between the U.S. and China to make its impact felt to such an extent that the Federal Reserve could be forced to intervene, one of the central bank's key policymakers has said.
St. Louis Federal Reserve President James Bullard acknowledged the prospect of trade barriers between the two countries would force the U.S. central bank to intervene. However, he hinted it would take at least six months for such barriers to have an impact on monetary policy.
"If we're going to see major trade barriers stay in place, they would have to at least be in place for six months before you'd start really worrying about it from a monetary policy perspective," Bullard told the Foreign Correspondents' Club in Hong Kong on Wednesday, reported CNBC.
"It's natural in a negotiating framework that you would see a lot of maneuvering right before an agreement is reached, and I'm hopeful that that's what we're observing right now."
The world's two largest economies have been locked in a trade dispute for more than a year, and earlier this month Washington announced a 25 percent punitive tariff on thousands of Chinese products. In turn, Beijing retaliated by imposing tariffs as high as 25 percent on 2,500 U.S. goods worth a combined $60 billion in annual exports.
However, Bullard, a voting member on the Federal Reserve's policymaking Federal Open Market Committee remained optimistic an agreement could be reached that would satisfy both parties.
"My base case continues to be that we'll get an agreement on trade," he said. "I think it's good for both China and the U.S."
Bullard also suggested China would be better off accepting Washington's demands, as it would allow it to secure increased foreign investment.
"They will establish credibility on trade inside China and will reassure foreign investors that they can invest in China and be treated appropriately," he explained. "And really good things would probably happen for the Chinese economy going forward."
Bullard's comments came a day after China's ambassador to the U.S. blamed Washington for the breakdown in negotiations.
"If we review the process of trade talks between us over the last year or so, it is quite clear it is the U.S. side that, more than once, changed its mind overnight, and broke the tentative deal already reached," Cui Tiankai, China's ambassador to the United States, said in an interview with Fox News. "We are still committed.... It is the U.S. side who changed its mind so often."
His remarks contradicted the Trump administration's stance from earlier this month that claimed negotiations had stalled after China reneged on its commitments.