Bad Cop, Worse Cop: James Burke and the Overwhelming Stench of Corruption in Suffolk County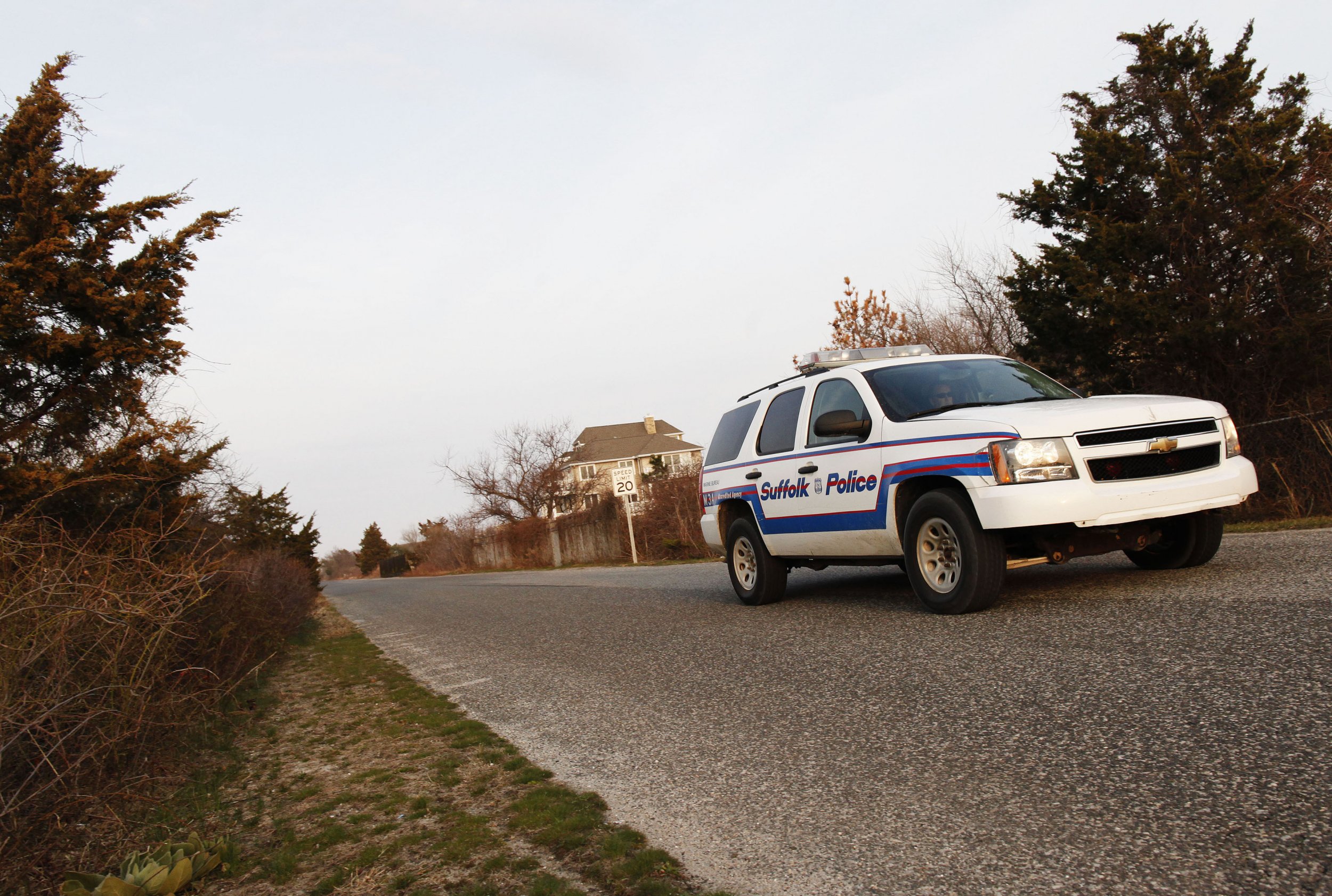 Could this be the dirtiest cop in America?
When the chief of the police department in New York's Suffolk County heard in 2012 that the addict who had broken into his SUV and stolen a canvas bag stuffed with his pornography and sex toys had been arrested, the chief walked into the interrogation room where the addict was manacled to the floor and beat, kicked and threatened to kill him, federal prosecutors have charged.
A few days later, James Burke, 51, bragged to other Suffolk cops about his attack on the addict, saying it reminded him of his "old days" as a young police officer, and even called the detectives who watched the assault his "palace guards," prosecutors wrote in court papers.
Burke's arrest last month on assault and conspiracy charges could be more than just the story of a rogue police chief finally corralled. It may also open a window onto the widespread corruption that some say has long festered in this large suburban county on the eastern half of New York's Long Island.
Federal prosecutors are probing whether the local police department and the district attorney's office are corrupt—including whether judgeships are for sale—and they are also investigating an incident in which the DA's office listened to federal agents on a wiretap, The New York Times has reported.
Suffolk County workers, politicians, and cops who have met with federal prosecutors have said DA probes and prosecutions are often influenced by political considerations, the Times reported.
"Suffolk County is riddled with corruption. The large majority of the cops are great, hardworking people, but the upper hierarchy of county government is corrupt, and I'm thankful that the feds are here," County Legislator Rob Trotta, a former detective with the Suffolk County Police Department who was assigned to the FBI for 10 years, tells Newsweek.
No charges have been filed against Thomas Spota, the current Suffolk County DA, and Burke pleaded not guilty when he was arraigned last month.
Burke's rise to chief began with the high-profile 1979 murder of a 13-year-old boy and the then-teenage Burke's testimony on what he heard other teens say about the killing in the ensuing murder trials, which were prosecuted by Spota.
Burke became a Suffolk cop and was promoted to sergeant; a 1995 department probe found that he had a sexual relationship with a prostitute who sold drugs, according to Newsday.
Despite that, Spota appointed Burke to run the DA's squad of detectives in his office in 2002. Burke was then tapped by the county executive to be police chief in 2012, after the former executive stepped down in a deal to avoid prosecution after Spota launched an investigation into his political fundraising, according to Newsday.
"You know what manure smells like when you first put it on a field out here? It stinks. It's revolting," retired Suffolk Detective Sergeant Robert Doyle tells Newsweek. "But after a while, people get used to [the corruption]. People don't pay attention to it. After a while, you just get used to the stink of shit out here."
Burke, who was held without bail, is scheduled to appear in federal court Wednesday for a status conference on his criminal charges.