The Lynching of James Byrd Jr.: Two Decades Ago This Racist Murder Shocked America. Now His Killer Faces Execution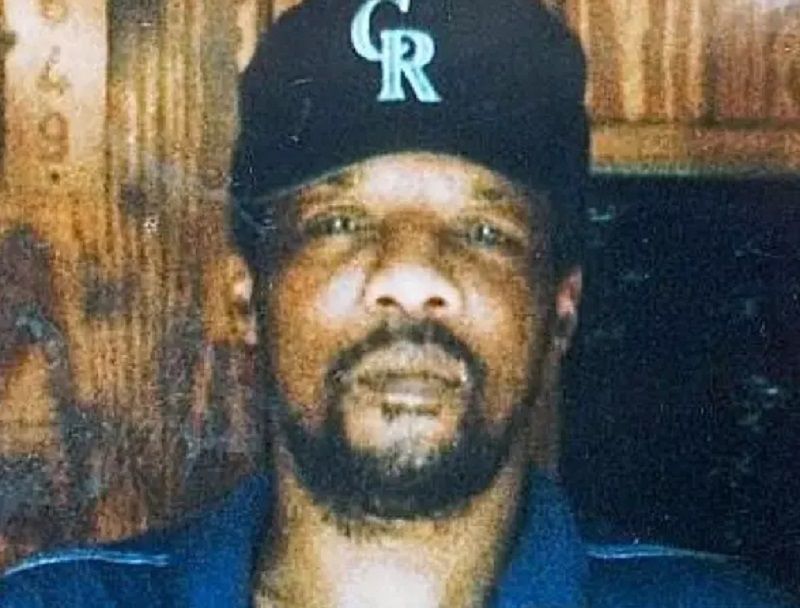 For the past two decades, John William King has sat on death row in Texas, waiting to die for his part in an atrocious hate crime that shocked America. Now, finally, it is his time. This is the story of his victim.
James Byrd Jr., 49, left a party in his hometown of Jasper, Texas, at around 2 a.m. on June 7, 1998, and began walking home down a dark rural road.
Along the way, three young men passing by in a gray pick-up, one of whom Byrd Jr. recognized from around town, and let him hitch a ride in the back.
Byrd Jr., a father of three, didn't make it home.
The trio were white supremacists. The ringleader King, 23, with his friends Shawn Berry, 23, and Lawrence Russell Brewer, 31, drove Byrd Jr. up a dirt logging road. They beat him and chained him to the back of the truck by his ankles.
For a mile and a half, they dragged Byrd Jr. along Huff Creek Road.
He held his head up to protect it, rolling his body from side to side to cope with the pain as the friction wore his skin and flesh down to the bone, his ribs breaking on the bumps.
Suddenly, Byrd Jr. hit an exposed culvert, tearing his right arm, neck, and head from his body.
Byrd Jr.'s chained remains were hauled further down the road and dumped in front of a black church, left to be discovered on Sunday morning.
Police traced the rest of Byrd Jr.'s body back up the road and the dirt track.
They began an investigation into a sadistic lynching that would change the law in America.
'There was no other verdict'
The three trials of the accused in the Byrd Jr. lynching were straightforward because the case against them was compelling.
They were known hardcore racists. They were seen on the night driving with Byrd Jr. in the back of the pick-up by his friend who, fatefully, couldn't give him a ride home from the party. And they clumsily left a trail of forensic and circumstantial evidence behind them.
"I had a lot of confidence in the DA system and the criminal justice system at that time," Clara Taylor, Byrd Jr.'s sister, who sat in on all three trials, tells Newsweek.
"I think because of the time we lived in, some were saying they'd never get a conviction of a white man for killing a black. Well, I knew by listening to the evidence and with everything going on there was no other verdict for them to come [to]."
During King's trial, the jury was shown the racist tattoos all over his body, including one of a hanged black man.
The court heard how King, who fetishized the KKK, would proudly show off his tattoos and say: "See my little n***** hanging from a tree."
"King was the leader of a Klan group called 'Confederate Knights of America—Texas Rebel Soldier Division'," Guy James Gray, the former Jasper County district attorney who prosecuted King, tells Newsweek.
"His particular group was formed in the Beto I unit of the Texas prison system. He was a prolific writer with impressive skill for a high school drop-out."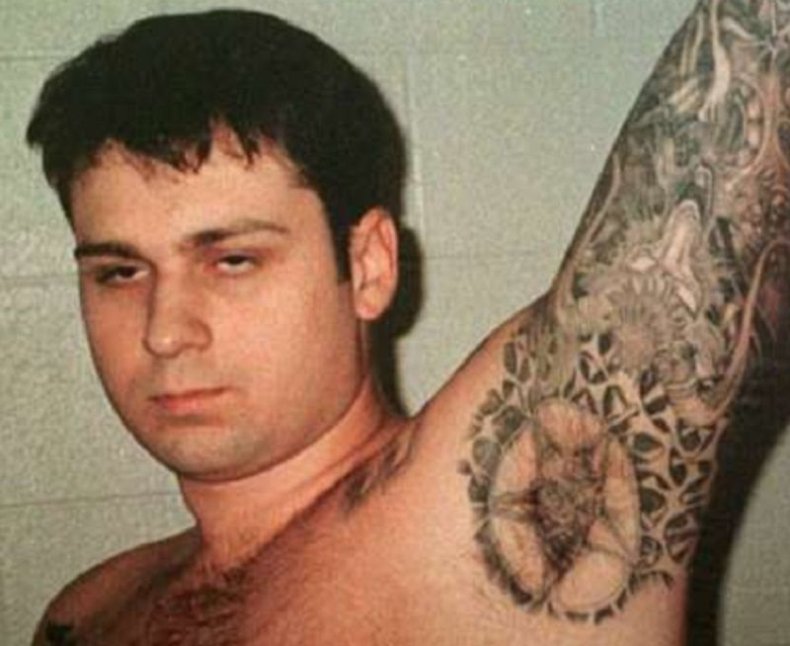 Dr. Tommy Brown, a forensic pathologist who carried out the victim's autopsy, testified in harrowing detail about the extent of Byrd Jr.'s injuries.
As Brown's description shows, the term "dragging" neutralizes the depravity of what murder by this method really means for the victim.
Almost all of Byrd Jr.'s front ribs were broken. Most of his body was covered in what Brown described as "massive brush burn abrasions."
His testicles were missing and Brown found gravel in the scrotal sac. The knees, feet and buttocks were worn down. So was the flesh on the left cheek, exposing the jawbone.
Toes were missing. Muscle was exposed on the legs.
But there were no injuries to Byrd Jr.'s brain and skull. Brown concluded that Byrd Jr. was conscious and holding up his head until the culvert killed him.
Moreover, the formation of some of Byrd Jr.'s wounds left Brown to conclude that he was moving deliberately during the dragging to relieve the pain.
"I think I can probably remember all the details of evidence, of trials, of juries. Everything about it. It's just about as raw today as it was 20 years ago to me," Gray says. "It was tremendously emotional."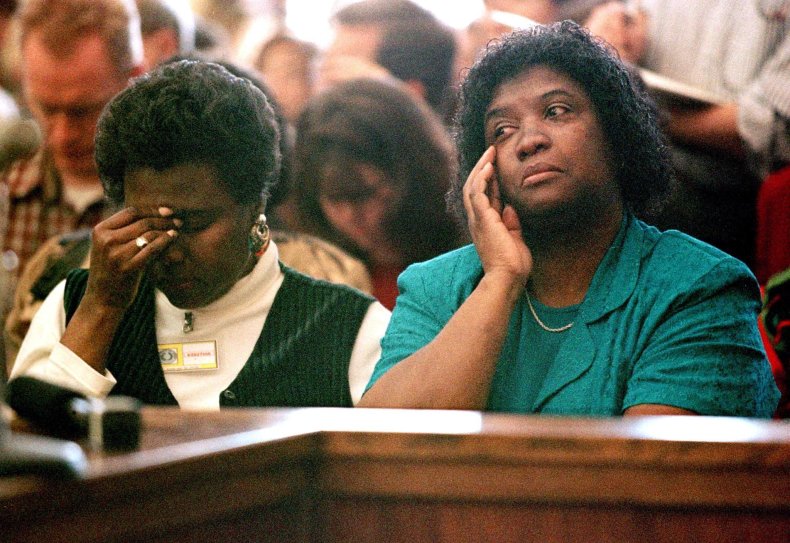 King was the first to be convicted of capital murder and sentenced. On February 25, 1999, a little over 20 years ago, King received the death penalty.
"I thought it was truly amazing that in this state that they were able to find a guilty verdict because there was no sign of remorse in him whatsoever," Taylor tells Newsweek.
In September that year, Brewer also received the death penalty. He was executed by lethal injection on September 21, 2011.
"This had never happened before," Gray says. "Never in the history of the state of Texas had a white man been given the death sentence for the murder of a black man. The old heads around said it couldn't be done."
Berry was spared the death penalty but sentenced to life imprisonment for his part in the murder at the culmination of his trial in November 1999.
Hate crime needs better data
Statistics suggest the number of hate crimes against black people have reduced significantly over the past two decades.
FBI data shows that in 1999 there were 3,679 victims of anti-black hate crime, accounting for 67 percent of the total, the largest proportion of any victim sub-group.
The most recent data is for 2017 when there were 2,458 victims of anti-black hate crime, or 48.5 percent of the total.
Between 1999 and 2017, the number of black victims of hate crimes fell by 33 percent.
Heidi Beirich, a director at the anti-hate group Southern Poverty Law Center (SPLC) and an expert on extremism, tells Newsweek that "anti-black hate crimes are always a large portion of the data, especially if you take into account the size of the black population in the U.S."
Beirich added: "So a historic problem that comes from our long history of white supremacy continues to result in violence directed at the black population."
While the longer-term picture is improving, things appear to have worsened again during the Donald Trump era.
Between President Barack Obama coming to power in 2009 and him leaving office, the number of black victims of racial hate crimes fell by 23.5 percent to 2,220.
But in the three years between Trump announcing his candidacy in 2015 and the end of his first year as president in 2017, the number of black victims is on the rise again.
Between those years there was an 11.5 percent increase in the number of victims of anti-black hate crimes, the FBI data shows.
Racist murders of black people are not consigned to American history because they never stopped. They are a constant through the country's 242 years of existence.
In 2015, the 21-year-old white supremacist Dylann Roof shot and killed nine African American worshippers at a black church in Charleston, South Carolina, hoping to trigger a race war.
Three years later, Gregory Bush, 51, allegedly tried to do the same in Louisville, Kentucky.
Police say Bush, who was armed, attempted to enter the First Baptist Church of Jeffersontown, a black church, but the doors were locked. He was heard banging on them.
Thwarted, Bush is alleged to have walked to a nearby Kroger supermarket where he shot dead Maurice Stallard, 69, and Vickie Lee Jones, 67, who were both black.
A witness told WAVE3 News that Bush declared: "Whites don't kill whites."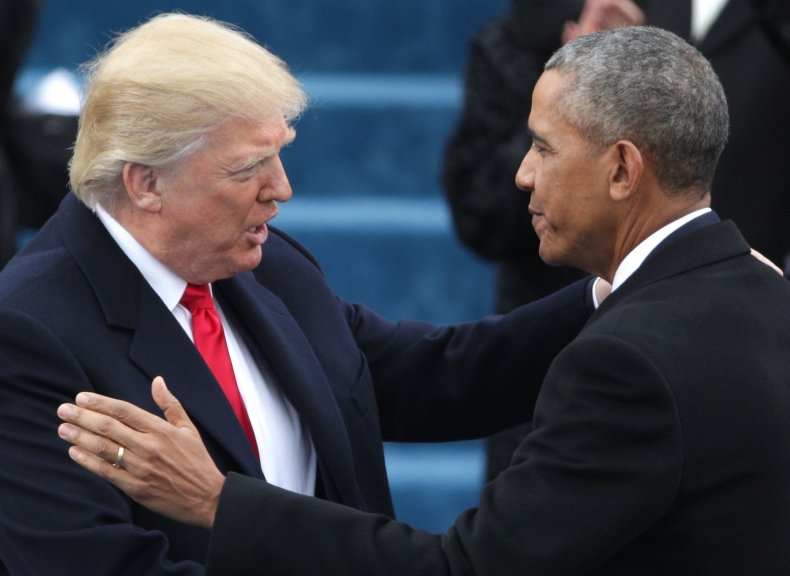 Throughout his campaign and presidency, critics accused Trump of inflaming social tensions, playing to white America's fears about crime, race and immigration.
Michael Cohen, the president's disgraced former attorney and fixer, told Congress under oath that Trump is a racist who thought black people were too stupid to vote for him.
"I don't mean to be political," Gray tells Newsweek, "but the current administration, their choice of words and the way that they present things and argue things, it polarizes everybody.
"I think it encourages some of these fringe white supremacist-type groups to be more active. In general, I think the trend is going in the right direction, but the current tone in our politics is not helpful."
The data isn't yet strong enough to draw robust conclusions about the impact of Trump on hate crimes. "It's really hard to know given how poor the data is," SPLC's Beirich says.
And underreporting by victims is a real problem, obscuring the reality of hate crime in America.
"It's a problem for all hate crimes," Beirich says. "The DOJ says there are about 250,000 hate crimes a year in the U.S. and the FBI only reports about 6,000. That's five percent of the data.
"So we really don't know how serious a problem hate crimes of any kind are because we don't have good data."
Jussie Smollett
When Jussie Smollett, 36, a star of the show Empire, came forward with his story of a racist hate crime, it played all the right notes.
Smollett, a black man, was out in Chicago in the early hours of the morning to get a sandwich when, he claimed, two men shouting Trump campaign slogans and racist remarks assaulted him.
These men, Smollett said, sprayed him with a chemical substance and put a rope around his neck before running off.
The lynching imagery was lost on nobody. The story spoke to fears about Trump giving new life to old hatred in modern America.
But after investigating and then arresting two suspects—a pair of black brothers—Chicago Police charged Smollett with making a false police report.
The department accused Smollett of paying the two brothers to stage the hate attack to win sympathy for himself and advance his career.
Police said Smollett wanted to negotiate a better contract.
Chicago Mayor Rahm Emanuel decried Smollett on CNN because the incident will have terrible consequences for the many real victims of hate crime.
"What about the person in a workplace facing…racial discrimination?" Emanuel asked CNN's Don Lemon.
"What about the young man who is dealing with his own sexual orientation and is attacked for it in high school or in some school who's now going to doubt whether people will believe him?
"You have put all those real stories at risk for your fake story. That is not right."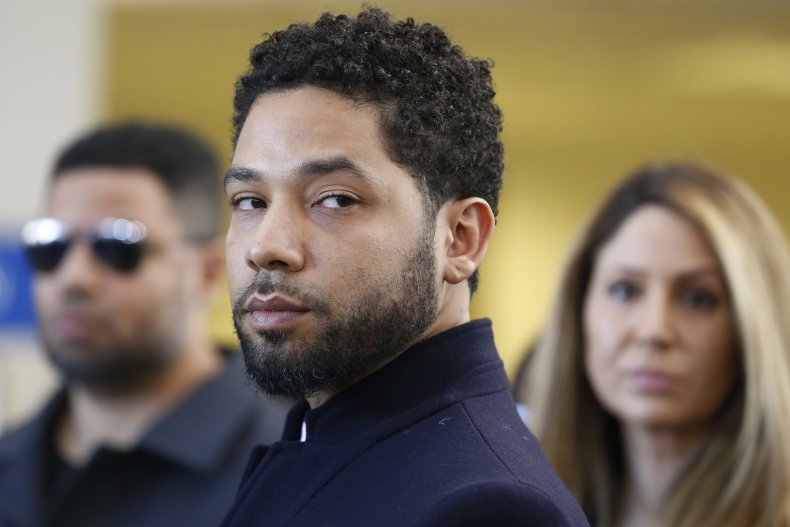 Smollett maintains that he has told the truth. After agreeing to community service and forfeiting his $10,000 bond to the city of Chicago, prosecutors dropped the charges against him.
But the Cook County State's Attorney said in a statement that it stood behind the police investigation despite dropping the charges in an alternative prosecution deal.
Emanuel was furious. "This is a whitewash of justice," the mayor said at a news conference.
"If this turns out to be a hoax, I would be very saddened," Louvon Byrd Harris, another of James Byrd Jr.'s sisters, told Newsweek before the charges against Smollett were dropped.
"Because hate crime is a very serious issue and many victims have and are still suffering from damages because of hate.
"Therefore, hate crimes are real and shouldn't be made a mockery of."
As Emanuel predicted, the damage may already be done. America's hard-right conservatives seized on the doubt to bring all hate crime into question.
"Alright, this particular hate crime turned out to be a hoax, but let's remember, ALL OF THEM are hoaxes," tweeted Ann Coulter, the right-wing pundit.
Underreporting is already a problem. Smollett's case risks making it an even bigger one.
Legacy
To bring about good from evil, and to secure a legacy for James Byrd Jr. that is more than the story of his murder, the family set up The Byrd Foundation for Racial Healing.
Its motto: Stop the hate, educate.
Through training workshops, school visits, community programs and keeping James Byrd Jr.'s memory alive, the foundation hopes to combat the racism that leads to tragedies like their own.
The foundation's work to fight hate and raise awareness of what happened to Byrd Jr. helped bring about a major change in the law.
In 2009, President Barack Obama signed the Matthew Shepard and James Byrd Jr. Hate Crimes Prevention Act, which reformed, strengthened and broadened federal hate crime laws.
Matthew Shepard, a gay 21-year-old student, was beaten and tortured to death in Laramie, Wyoming, because of his sexuality in October of the same year as Byrd Jr.'s lynching.
Louvon Byrd Harris still runs the foundation.
"When this crime happened to James the hate crime laws were very weak. No one would or could ever get convicted of a hate crime using the current law that we had at the time," Byrd Harris tells Newsweek.
"But now with this new hate crime law I do feel a little safer simply because the criminals have to think long and hard about the crime they are about to commit because if caught he or she will pay dearly perhaps with their own life.
"I feel if we had such a law in 1998 perhaps James would still be alive."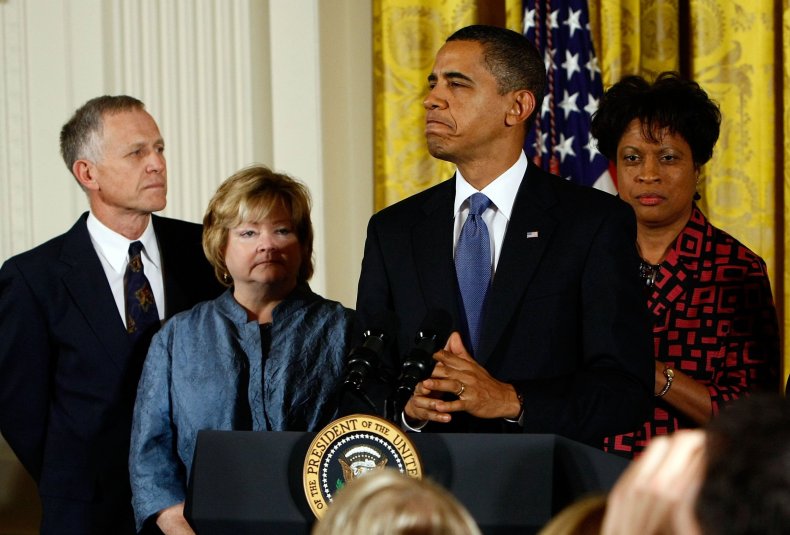 She warned that America is today "dealing with a new generation of people who were not born during the time of James and also with people who still feel that they are above the law no matter what," and blamed a lack of education.
"The Byrd Foundation provides the tools that are necessary to educate and change the mindset of what that individual [has] been taught about people that are different than them," Byrd Harris says.
"People often hate because of fear and they fear because they do not know each other, and they do not know each other because they do not communicate, and they do not communicate because they are separated.
"The foundation is determined to break down the barriers that separate us as a people."
Taylor, who described what happened to her brother as "a modern-day lynching," is likewise focused on a brighter future.
"He did not deserve to have this happen to him. But [at] the cost of his death, his legacy should be one of the good things that happens as a result of it," Taylor says.
Two decades on death row
Berry is still in prison serving out his time for killing Byrd Jr.
And King is still alive on death row, two decades after receiving his sentence, the execution delayed by appeals. He is scheduled to be executed on Wednesday.
He is 44 now and, according to prison mugshots, looks it; heavier, his eyes sunken and dark, but as hollow as ever.
"His execution is long overdue," Gray, tells Newsweek. "I'm not a big fan of the death penalty. I never have been. But there are cases from time to time when it just feels like it's the only reasonable thing to do. This is one of those."
There was no remorse during his trial. As far as the Byrd family knows, King has shown none since.
"Throughout the trial he looked like he was just bored, sitting there with no interest, nothing that was shown, and so I think he wanted to make a name for himself. And that's what he did," Taylor tells Newsweek.
"When he left the courthouse that day on being given the death sentence he used an expletive as he referred to our family.
"Ever since then, he's shown no remorse whatsoever and so I think that in his case the death penalty is completely justified."
Richard Ellis, King's attorney, declined to be drawn on King's remorse or otherwise.
"As for any of my client's feelings, I hope that you can appreciate that I am ethically forbidden to divulge such information," Ellis tells Newsweek.
The appeals process is not yet dead for King. In February 2018, the U.S. Court of Appeals for the 5th Circuit gave King permission to proceed with an appeal.
King claims his trial counsel failed to properly present the case for his innocence.
Ellis said the appointment of King's Federal Public Defender as co-counsel for clemency was approved only recently. Funding for the clemency investigation proceeds from that.
"There are still remaining areas of investigation in this case and legal avenues to present this," Ellis says, and one of those areas "will probably center around the issue upon which the 5th Circuit granted a certificate of appealability."
By the end of March, Ellis had filed a clemency petition for King with the Texas Board of Pardons and Paroles. He planned in early April to file a subsequent petition at the state court.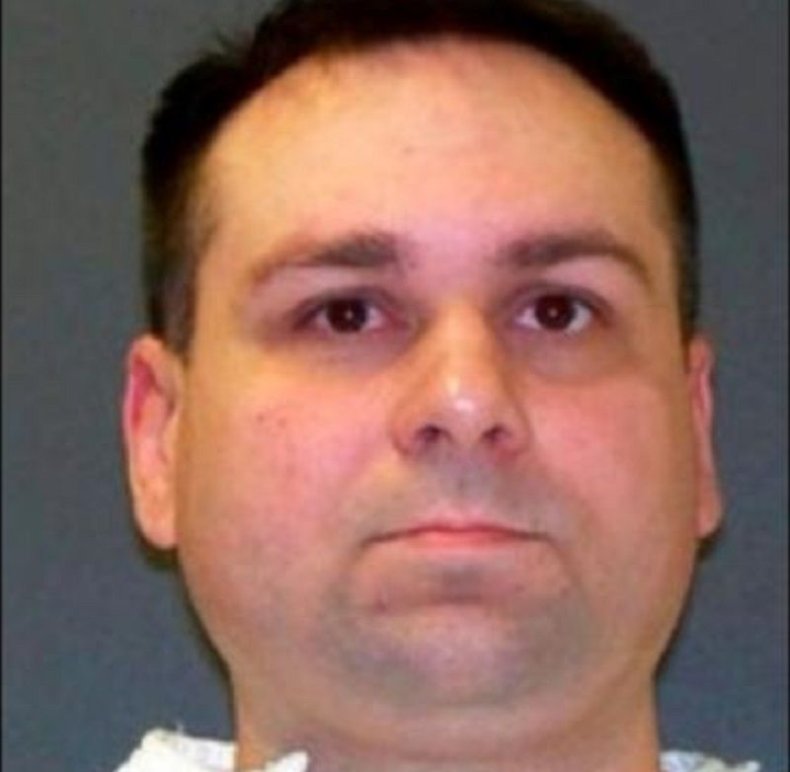 The execution, and some sense of closure for the Byrd family, it being the final loose end from the trials, hangs tauntingly in the near distance.
They have waited many years for the execution of King. But they fear it will be snatched away.
"I feel like he had a right to appeal as much as the system allows him to," Taylor says.
"Sometimes technicalities can get a person off, or you get a judge leaning one way or the other who can cause another appeal to be approved, and going through the whole trial over again, we're not looking forward to that at all."
She adds: "I think that 20 years was an extremely long time because even in that time period he didn't seem to be any worse off for being on death row. He looked healthy, he's gained weight.
"He looked like he's just enjoying life to the extent that he could enjoy it. It makes you think about your loved one not being given that time to see what he would be like if he grew older."
Gray says he has been asked repeatedly to attend the execution of King, but he has no plans to.
"If this execution had been ten years ago, I'd actually be more inclined to be there. But when you wait 20 years to execute someone on a jury's verdict, I don't know, it's anticlimactic I guess," he says.
But Taylor will be in the room whenever King finally gets his lethal injection, be it April or beyond, just as she was for Brewer.
She made a promise to her late mother, Stella Byrd, who died aged 85 in 2010.
"Some of us will be there to represent our family and especially our mum who asked that we see this through," Taylor tells Newsweek.
"When we attended the execution of Brewer, it sort of takes a few minutes. It's kind of a quiet, peaceful time. A time for meditation. But it also brings back the memory of how James died. A horrific death. And [King] just peacefully goes to sleep.
"Death doesn't bring pleasure to anyone. And seeing it happen doesn't bring any pleasure. But it is a sense of relief to know that at least this point of justice has been done in James's case."