James Cameron Tells Arnold Schwarzenegger That 'Avatar' Sequels Are Nearly Finished
In a recent video conference with Arnold Schwarzenegger, James Cameron revealed that Avatar 2 is "100 percent complete," and the third installment in the planned five-picture series is "sort of 95 percent complete."
Speaking with his former Terminator star as part of the Austrian World Summit, Cameron also said that his production team is currently shooting the remainder of the live-action sequences for part three.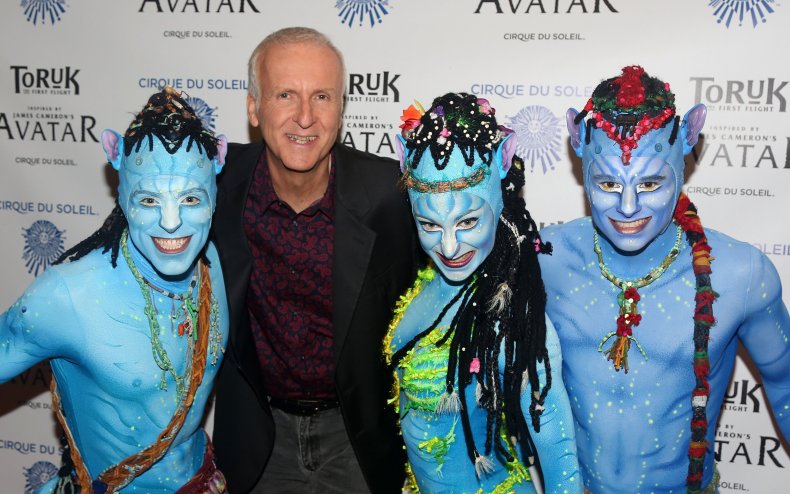 According to Cameron, the films lost "about four and half months" due to COVID-19 shutdowns while filming in New Zealand, but he added, "We're very lucky in that we chose [the country] as our production site years ago." The director then praised New Zealand's COVID response, which was seen as an early example of success in battling the spread of coronavirus, back when the country declared itself free of the virus in June. (There was a brief outbreak during August in Auckland, though the alert level was soon downgraded.)
After 2009's original Avatar became a worldwide success, grossing more than $2.79 billion and becoming the highest-earning film in history (a designation it only recently passed onto Avengers: Endgame), Cameron aimed for a 2014 release for its first sequel. Before long, he decided the franchise would require four more sequels overall. Multiple delays followed, though, at least partly because Cameron decided new technology was necessary to capture underwater scenes. The franchise's theatrical release schedule has changed eight times thus far. In July, Disney pushed back the release dates of many of its upcoming big pictures, including Avatar 2, which is now slated for December 16, 2022, and Avatar 3, which is supposedly coming on December 20, 2024. The fourth and fifth films are currently set for 2026 and 2028, respectively.
As mentioned above, the talk between Cameron and Schwarzenegger took place as part of the Austrian World Summit, the main event for the Schwarzenegger Climate Initiative. After the actor and former California governor founded the Vienna-based summit in 2017, it quickly became a recognizable global conference intended to promote climate protection. Though, like nearly every large gathering this year, the summit was forced to go virtual for 2020.
During the conversation with Schwarzenegger, Cameron said he and producer Jon Landau returned to New Zealand in June after COVID-19 stopped production in March. At that point, they initiated special safety protocol for the actors and crew members assembled. Though it wasn't discussed which stars were on set this summer, Sam Worthington, Zoe Saldana, Sigourney Weaver and other original cast mates are expected to return to the sequels. They will be joined in the sequels by marquee names like Kate Winslet, Edie Falco, Michelle Yeoh and Vin Diesel.
"We're able to operate. We're able to shoot and have a more or less normal life here," Cameron said. "We were very fortunate, so I don't see any roadblocks to us getting the picture finished, getting both pictures finished."
The director wasn't willing to divulge more. When pressed about plot details, he said, "I can't tell you anything about the story. I believe in the mystery and the great reveal."
Much of their conversation—seen below—centers on environmental issues. Talk of Avatar starts at around the 9:30 mark.