James Cameron Slams Superhero Films, Then Compares 'Avatar' to 'The Godfather'
Canadian director James Cameron said he's moved on from superhero films and thinks the rest of the world should, too.
"I'm hoping we're going to start getting Avenger fatigue," Cameron, 63, said during a press event held Saturday to AMC Visionaries: James Cameron's Story of Science Fiction. "Not that I don't love the movies. It's just, come on, guys, there are other stories to tell besides, you know, hypogonadal males without families doing death-defying things for two hours and wrecking cities in the process."
Cameron's comments drew backlash on social media. One user suggested that Cameron's "salty because #Avatar fatigue kicked in round about 2010," and another person argued the Titanic filmmaker "wildly underestimates the MCU's fanbase and grossly overestimates literally anybody's ability to name a single character from Avatar."
Cameron detailed his views on the "generational family saga" Avatar. "I found myself as a father of five, starting to think about what would an Avatar story be like if it was a family drama, if it was The Godfather," Cameron said, according to Entertainment Weekly. "Obviously very different genre, very different genre, but I got intrigued by that idea...It's a generational family saga, and that's very different from the first film."
In James Cameron's Story of Science Fiction, the director will discuss the development of the sci-fi genre in six parts. Viewers will see Cameron speak with fellow directors Ridley Scott and Steven Spielberg, among other filmmakers.
"When I was a kid, I basically read any book with a spaceship on the cover and I saw 2001: A Space Odyssey many, many times," Cameron said in a statement. "The movie inspired me to become a filmmaker. I liked the special effects, but I really loved the ideas and the questions behind them."
AMC Visionaries: James Cameron's Story of Science Fiction is set to debut April 30 on AMC.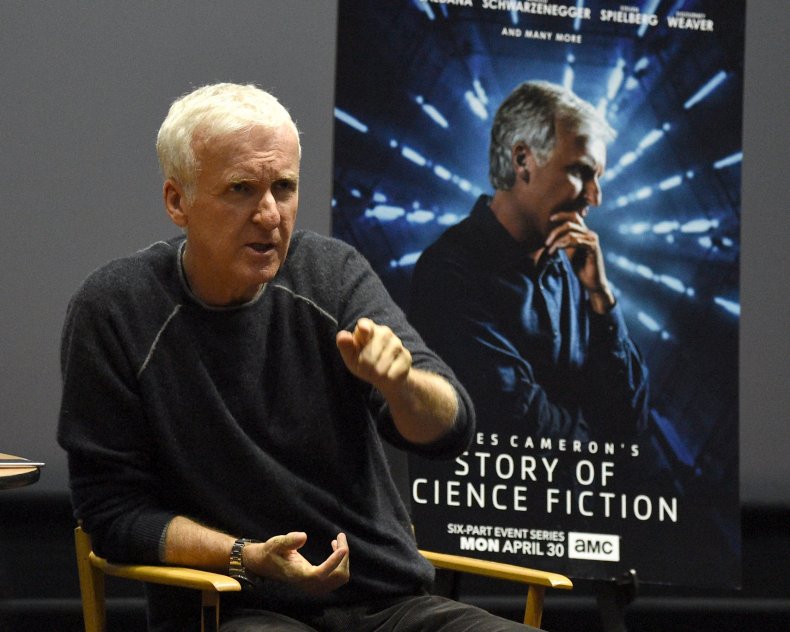 James Cameron Slams Superhero Films, Then Compares 'Avatar' to 'The Godfather' | Culture