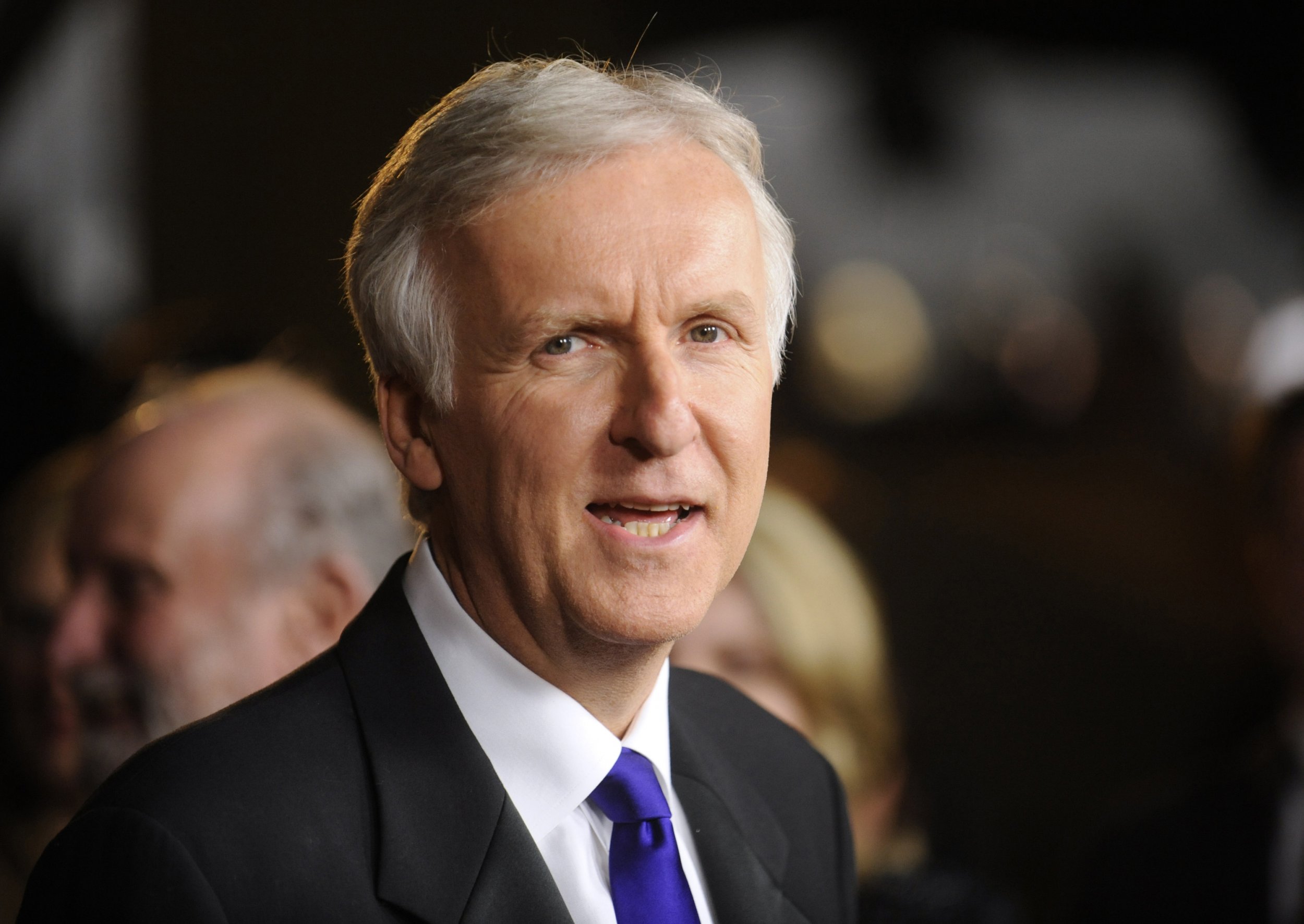 Wonder Woman may have been the most important, inspirational film of 2017. Not only was it the first superhero film to feature a singular female protagonist, it also cleaned up at the box office, bringing in more than $400 million in the United States and more than $800 million worldwide. It inspired millions of women and established Patty Jenkins as one of Hollywood's highest-grossing directors. On Thursday, however, James Cameron swooped in to let everyone know that they are wrong and that Wonder Woman is actually bad for women.
"All of the self-congratulatory back-patting Hollywood's been doing over Wonder Woman has been so misguided," he told the Guardian. "She's an objectified icon, and it's just male Hollywood doing the same old thing! I'm not saying I didn't like the movie, but to me, it's a step backwards."
He went on to point out that Sarah Connor, the protagonist of three of his Terminator films, "was not a beauty icon" and earned the respect of the audience "through pure grit."
Related: Wonder Woman Kicked The Ass Of Male Superheroes At The Box Office
Patty Jenkins on Thursday night responded to Cameron's comments about her record-setting film on Twitter.
Cameron has had a curious relationship with women throughout his career. He's created multiple strong female lead characters, a rarity among big-budget directors, among them Sarah Connor from Terminator, Terminator 2 and Terminator Genisys; Rose from Titantic; and Neytiri from Avatar. The last of these even prompted Vanity Fair to write a piece titled "James Cameron: Closet Feminist" and made Jezebel wonder if Cameron was indeed a "feminist ally."
Then again, as Michael Schur reminded us on Twitter, Cameron nicknamed Kate Winslet "Kate Weighs-a-Lot" during the filming of Titantic. His 1994 film True Lies has long been derided for its portrayal of women, with Kenneth Turan of the Los Angeles Times writing that he "felt embarrassed" for Jamie Lee Curtis. Fifteen years later, while speaking to Playboy about Avatar'sprotagonist, Neyriti, Cameron said, "Right from the beginning, I said, 'She's got to have tits.' Even though that makes no sense, because her race, the Na'vi, aren't placental mammals."
Cameron was married to filmmaker Kathryn Bigelow from 1989 to 1991. The two squared off for the Best Director Oscar in 2009, with Bigelow winning for The Hurt Locker. Cameron also told the Guardian that the "downside of being attracted to independent women is that they don't need you."
Cameron has been with his fifth wife, actress Suzy Amis, since 2000. He also had been married to Linda Hamilton, who played Connor in Terminator, from 1997 to 1999.
Twitter, of course, did not take kindly to Cameron's latest comments.
Cameron, however, sees himself as something of a rogue champion of women in film.
"I don't—I don't know," Cameron told the Guardian when asked why filmmakers still have trouble depicting powerful women. "There are many women in power in Hollywood, and they do get to guide and shape what films get made. I think—no, I can't account for it. Because how many times do I have to demonstrate the same thing over again? I feel like I'm shouting in a wind tunnel!"
Cameron may fancy himself a feminist and seems to want credit for placing women in prominent roles in many of his films, but, as Jenkins wrote Thursday night, he just doesn't get it. Many people who appreciate the importance of Wonder Woman aren't women. It isn't surprising because of Cameron's past, which, yes, has included casting women in major roles, but has also included a lot of objectification, a lot of off-color comments and a lot of not getting it.