James Charles Claps Back At Tati Westbrook's Allegations With 'Facts' and 'Receipts'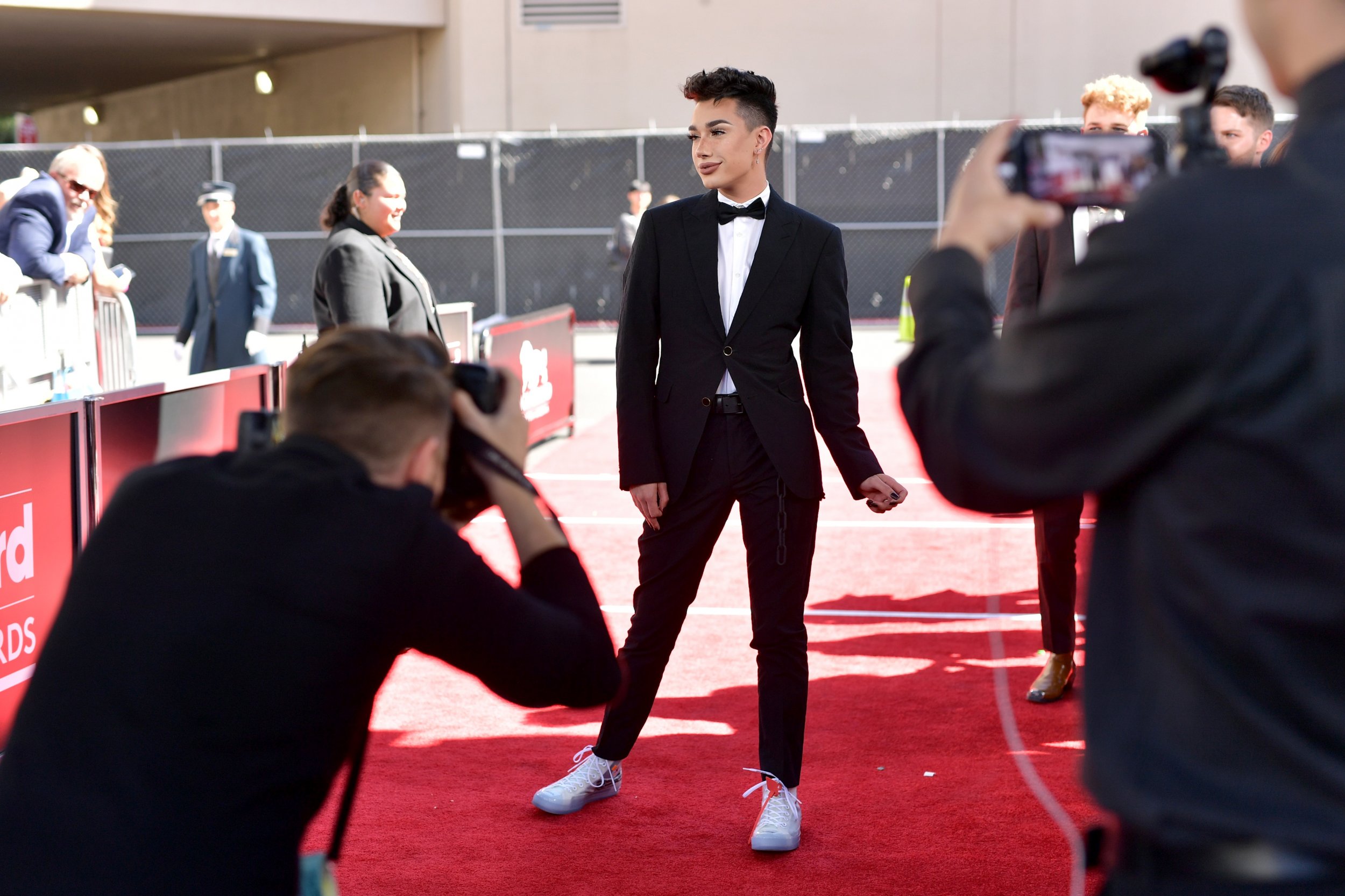 A lot has happened In the week since YouTube beauty vloggers Tati Westbrook and James Charles' feud lit up their well-groomed corner of the internet, with 19-year old Charles losing millions of subscribers in a matter of days, presumably based on allegations presented against him by fellow beauty icons Westbrook and Jeffree Star. Many stories have spread about what Charles allegedly did to spark this online soap opera, but according to him many of these tales were fabricated for dramatic effect.
Charles intended to clear the air Saturday in a new 40-minute video he posted to his YouTube channel titled, "No more lies."
In the clip, Charles directly responds to the claims Westbrook made her video, "Bye Sister…," by giving his side of the events that occurred between the two parties to cause this drama. The YouTuber deploys screenshots of recent text conversations, video clips, and personal anecdotes to illustrate his narrative.
In a brief moment, before the meat of Charles' tell-all video begins, the teen makeup guru thanks Westbrook and Star for attempting to put a stop to some of the hate Charles had been receiving in the immediate wake of the feud going public.
Westbrook expressed this sentiment in a video titled "Why I did it," which she uploaded on Thursday. Meanwhile, Star publicly commented on his social media platform. Both influencers still stand by the allegations they presented, but admitted this situation blew up far more than anyone originally intended.
Charles confirmed in the new video that he stands by his originaly apology to Tati.
"I want to make it very, very clear that everything I said in that video in regards to my sentiments towards Tati and my apology, I stand behind 100 percent and still reigns true," he says.
Then the actual video begins.
In it, Charles shows texts showing that his contract with Sugar Bear — a direct competitor to Westbrook in the hair supplements market — was a last-minute affair and he only did the Sugar Bear promotion because he was being attacked by Coachella attendees. He wanted to obtain an Artist pass to enter the more exclusive artist area where he'd be safe from them and have a security guard. The pass type is only obtainable through company sponsorship. A friend of his was connected to Sugar Bear, allowing Charles to obtain a contract with them swiftly, which, according to him, is exactly what happened.
The contract was for exactly one post, which is all he did for the company. However, according to Charles, he was very torn up about posting the ad on his Instagram stories since it would appear as though he had betrayed Westbrook by promoting her competitor.
Texts shown by Charles in the video imply that he reached out to Westbrook the day after Coachella, informing her of his new contract. In the same text, Charles promised not to promote Sugar Bear again following the story. Charles even stated that he'd focus on Sugar Bear's sleep vitamins over their hair ones, to avoid losing any customers for Westbrook, who owns the competing Halo Beauty. He also sent Westbrook a lengthy apology before posting the story and informed her of being attacked at Coachella.
Following the post, the video shows that a crestfallen Charles had reached out to Westbrook multiple times to apologize. He also reached out to Westbrook's husband but neither of them responded with an offer to discuss what occurred.
Charles also addresses Westbrook's statements that he has never promoted her company, Halo Beauty, stating that he has promoted her business multiple times, and displayed a montage of his various public Halo Beauty endorsements.
He touches on Westbrook's allegation that Charles manipulates "straight men" by forcing them to question their sexuality, specifically Sam Cooke, the waiter they met together. Charles shows receipts that depict a far more forgiving portrait of himself than what's been presented. According to the texts, he provided Cooke space to figure out his sexuality and distanced himself from the waiter to avoid being hurt again.
Charles addressed the apparent use of his fame to lure Cooke, claiming that saying things like "I'm so famous" is apparently an in-joke between Charles and his friends. He presents a screenshot of him saying the phrase, or a friend saying it, to more than twenty friends.
Charles states in the new video, "I have never and would never and will never use my fame, money or power to manipulate or get any sexual action from a guy. That is disgusting and blows my mind. And the fact that Tati brought this up blow my mind because she knows the real story."
Everything that did occur between Cooke and Charles was 100 percent consensual, according to this new video. Charles doubles down on the point by clarifying that, to this day, he is still a virgin and inexperienced romantically.
The last portion of his video is spent clearing up supposedly false statements regarding Charles that have spread online during the last week. He calls out Star for attacking his reputation with "lies" and going after Charles' little brother, who has been uninvolved with the situation. Charles then attempts to invalidate each of the other major rumors regarding him, one at a time.
The video concludes with Charles stating that he would have preferred to handle the scandal privately, but due to what happened and to salvage his career, it had to be resolved in public.
"I just need time and space to kind of get my head back to where it needs to be and get my mental health back together before I, kind of, rekindle those friendships because everything that happened still really, really hurt," he explains.
Charles states at the start of the video that he will not discuss the scandal on YouTube any further following this video.