James Charles Cancels Sold-Out Sisters Tour: 'This Is Not Because I Was Canceled'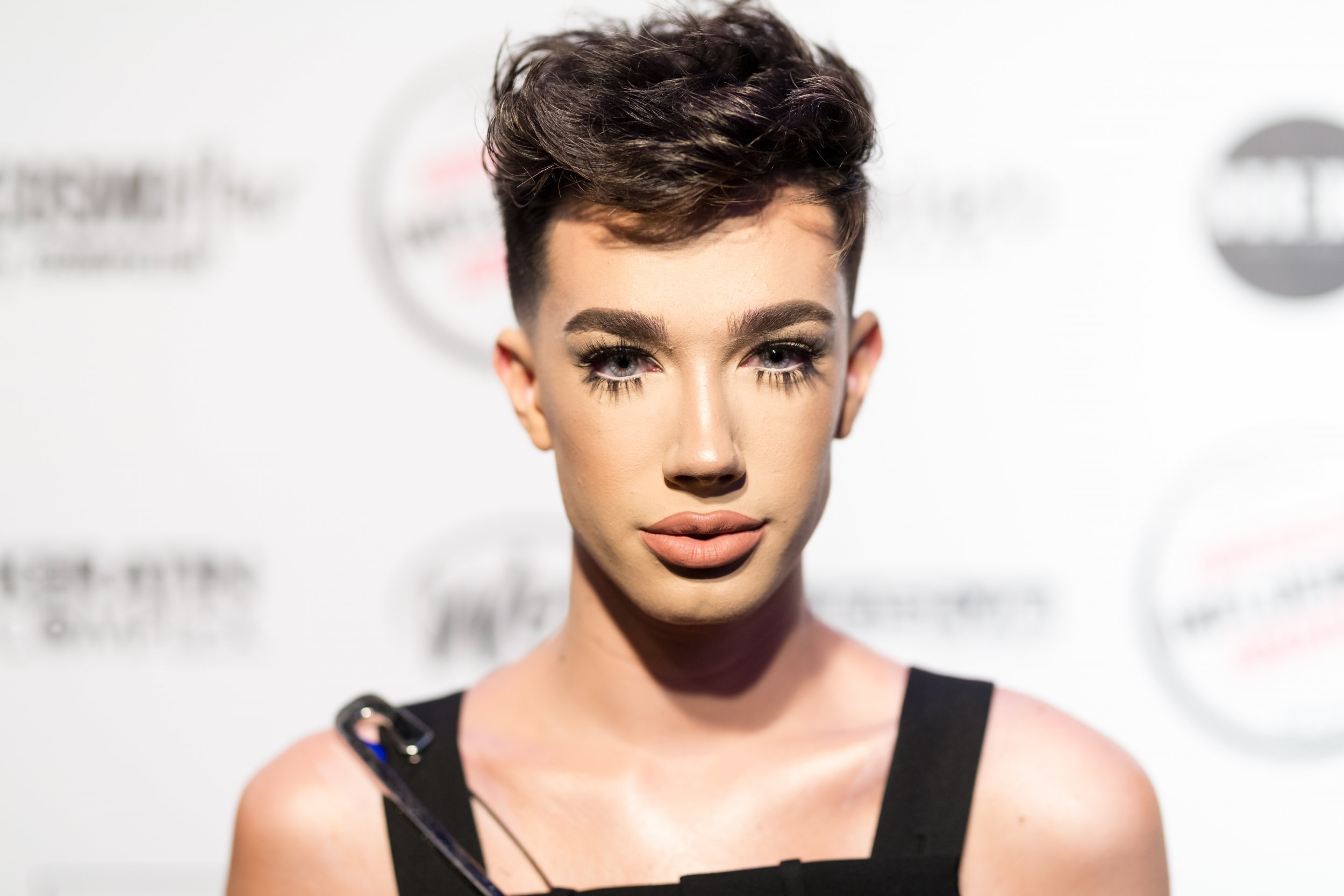 James Charles' Sister Tour is officially no more after the beauty guru broke the bad news on Instagram Saturday that he is "pulling the plug" on the sold-out nationwide tour.
While it may come to no surprise after the turbulent few weeks the 20-year-old has had following the Tati Westbrook feud, that saw him lose millions of YouTube subscribers (only to gain most of them back just as quickly) Charles wanted to let his fans know that the cancellation was due to "personal reasons."
"This was 100 percent my decision, I want to make that clear," Charles said in his Instagram story. "I made the decision for a lot of personal reasons."
He continued: "I'm not going to go into detail of what happened over the last few weeks because you all know about it already and, frankly, I don't want to think about it or talk about it ever again but let's be real, it sucked... The main reason I decided to pull the plug is that I wanted to take the next few months to focus on things that make me really happy."
"It's really important for me to get my head back to where it was when I first started, which was to do this out of a love for makeup, artistry, inspiring people and, most importantly, making people happy," Charles added. "That goal is still there, 100 percent but it has been clouded by other things. I really want to make sure to take some time off and get my head back to where it needs to be."
While a mental break is definitely a good move for Charles, it is definitely a costly one. In his Instagram story, he said refunds to the canceled tour will be "automatic" and will begin to be processed after Memorial Day weekend.
"There's no need to call or e-mail [the venues,] all the refunds will be fully automatic and you will get them in the next business week," the beauty guru noted. "Keep in mind this is a long weekend, with Memorial Day on Monday, so refunds might not start processing until Tuesday, but I promise if you purchased a ticket you will be getting your money back."
Charles first announced his 24-city tour in a YouTube video April 23, saying it was something he had wanted to do when he first started on the social platform.
The "Sisters Tour" was scheduled to feature a 90- to 100-minute show, with general admission tickets selling for $59. VIP packages were available, ranging from $100 to $500, with the higher end tickets offering a meet-and-greet with Charles and a "premium goodie bag." The $500 option was described as "extremely limited" by Charles and was not available at every venue.
After his initial announcement in a video, fans were quick to question why the prices of tickets were that high. In follow-up tweets, Charles clarified that it is "very expensive to drive across the country with an entire team of tour staff."
Following the announcement, fans quickly fired back on social media for the outlandish ticket prices.
"A Beyoncé ticket is $250. You're not Beyoncé," wrote one Twitter user. "Are you kidding me tickets are that much?"
The day after Westbrook posted her "Bye, Sister" video on YouTube, in which she accused Charles of, among other things, breaking a promise to her by doing a promotion for a hair supplement company that competes with the one owned by Westbrook, Charles disappointed a crowd of fans in Australia, who waited hours for the beauty guru to make a public appearance.