James Charles Calls Himself a 'Catalyst' for 'Influencer Representation' Following Met Gala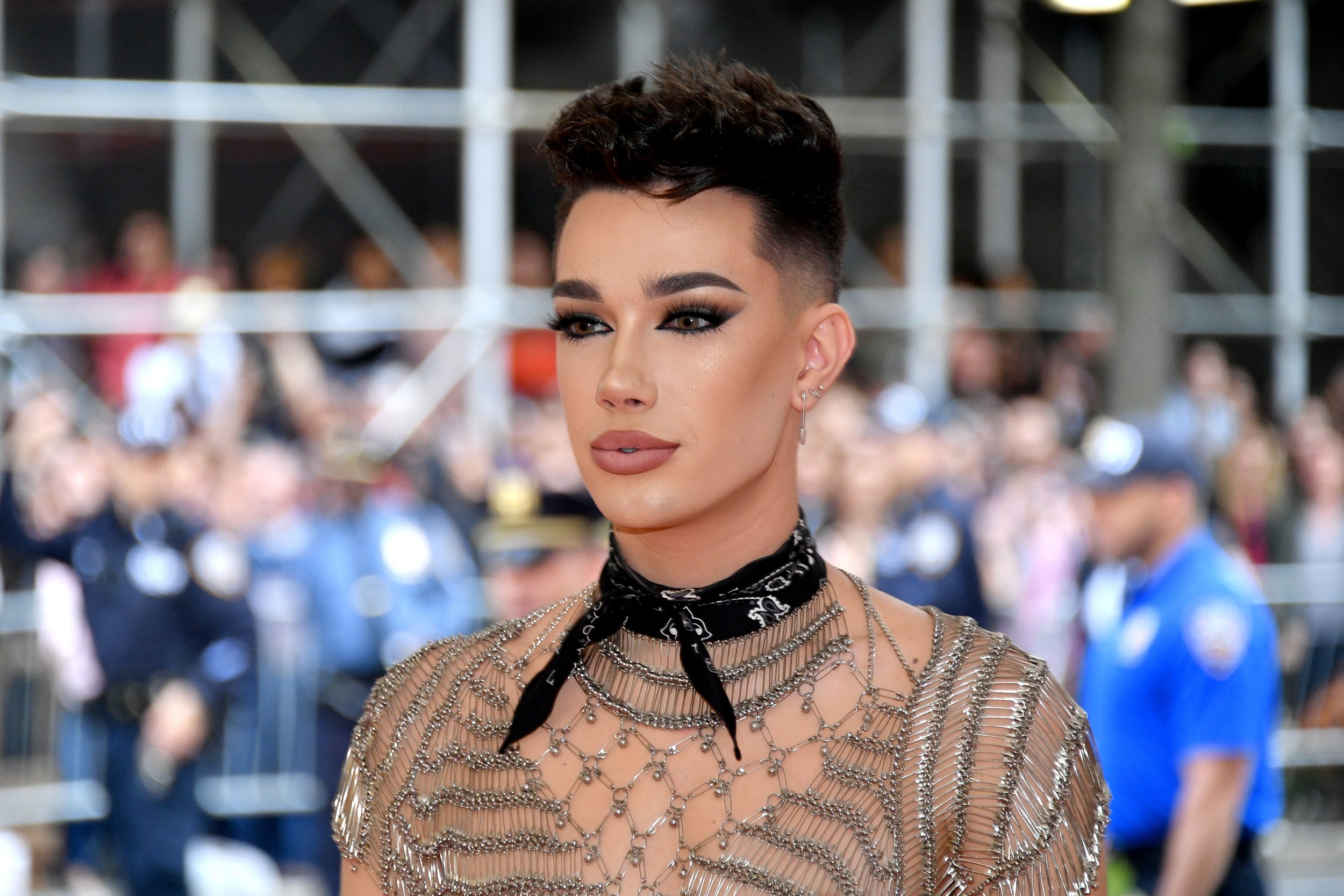 A select group of A-list celebrities gathered Monday at New York's Metropolitan Museum for the Met Gala, with over-the-top attire evoking year's theme of Camp: Notes on Fashion. While the attendance of Gala-regulars like the Kardashians, Hadid Sisters and 30 Seconds to Mars frontman Jared Leto was no surprise, YouTube personality James Charles got his first chance to walk up iconic Met stairs this week.
Dressed in Alexander Wang, Charles wore a safety-pin bodice and silk black pants for the occasion. Following the event, the 19-year-old makeup artist took to Instagram to advertise an upcoming video and complimented the star-studded event for taking "a step forward" toward "influencer representation."
"Being invited to such an important event like the ball is such an honor and a step forward in the right direction for influencer representation in the media and I am so excited to be a catalyst," Charles captioned his photo.
While it was a big moment for the media personality, some detractors were quick to offer sarcastic responses.
"Ah, yes. The historically oppressed and marginalized class, 'influencers,'" Fran Tirado, deputy editor of Out magazine, joked on Twitter Tuesday.
Others were quick to point out that Charles calling him a "catalyst" wasn't accurate because of Liza Koshy's regular Gala attendance and work with Vogue.
"A whole Liza Koshy has been a regular attendee idk why he acting like he's the first," Twitter user @G1RLWLUV added.
Koshy, who started as a Vine personality, currently sports nearly 17 million subscribers on YouTube and hosts Vogue's pre-show red carpet coverage, interviewing various stars on their looks and gossip-worthy content while still bringing the comedic traits that made her loveable among many.
Charles was even interviewed by the 23-year-old during Monday's event, noting his outfit of choice was out of his comfort zone.
"This [outfit] is a lot of things that I wouldn't normally feel comfortable in," Charles told Koshy. "I'm not the most body conscious, so the fact that I'm shirtless under this is horrifying. I also never wear black on my eyes, so this is just a lot of things that are out of my comfort zone–but I feel like that is exactly was Camp is."
This isn't the first time Charles has seen himself in high water. As previously reported, the makeup guru received harsh backlash following the posting of a video on his popular YouTube channel.
In the video, Charles announced his "Sisters Tour" which features various ticketing packages, starting at $59 for general admission. What made fans unhappy about the "two years in the making" announcement was the outlandishly priced "VIP packages."
VIP packages are available ranging from $100 to $500, with the higher end offering a meet and greet with Charles and a "premium goodie bag." The $500 option will be "extremely limited" according to Charles and may not be available at every venue. After his initial announcement in a video, fans were quick to question why the prices of tickets were that high. In follow-up tweets, Charles clarified that it is "very expensive to drive across the country with an entire team of tour staff."
This did not appease Charles' "Sisters," who have been openly sharing their disdain for the high prices of these tickets since the announcement. "A Beyoncé ticket is $250. You're not Beyoncé," wrote one Twitter user.
Tickets for the tour went on sale on April 26 at 1 p.m. EDT.