James Charles' Purpled Mention Prompts Outrage After Grooming Allegations
James Charles is facing another bout of criticism after the YouTuber tagged an underage streamer on Instagram.
The social media personality is still dealing with the fallout out from the recent grooming allegations and had just made his online comeback in recent weeks.
Charles was accused of inappropriate sexual behavior and in April admitted to sending "flirty" texts to minors.
His YouTube account, which has more than 25 million followers, was briefly demonetized and he went on a three-month hiatus.
The YouTuber claimed, however, that he was not initially aware that those he was texting were under the age of 18.
Now the 22-year-old beauty guru is receiving backlash for tagging Twitch streamer and Minecraft player Purpled in his Instagram story.
He posted a photo of himself getting ready to do a make-up look while watching the 17-year-old "playing bedwars to keep [him] entertained."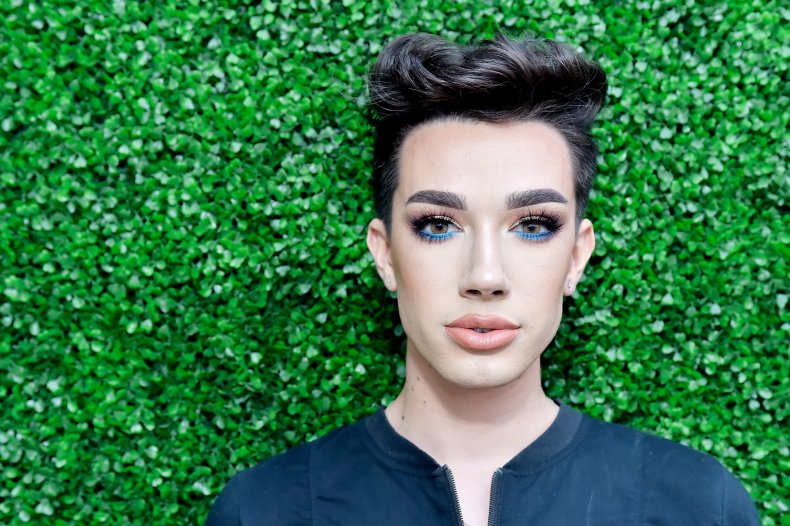 However, he since deleted the story after starting to receive backlash.
"'Here we go @jamescharles is being a weirdo as usual. James Charles is a well known groomer. Purpled is a minor. Stay away from minors pls and thank you," one Twitter user wrote.
While another added: "Fun fact James Charles, Purpled is a minor. Are we really doing this again?"
Another comment reads: "Purpled stumbled backwards into one the many 'James Charles trying to connect with underage boys using his aggressively large platform controversies."
In April, Charles release an apology video titled "Holding myself accountable" in which he said he behaved "recklessly" in his "desperation" to find a boyfriend.
"I f***** up. These conversations should've never happened, point-blank, period. There is no excuse for it, there is no ifs, ands or buts and I take full responsibility for that," he said.
"As an adult, it is my job and my responsibility to verify who I'm talking to, and therefore there is no one else to blame for this but myself."
Charles went on to say that he missed "red flags," adding, "my hope has always been to be in a relationship with somebody my age or older that I can relate to or that can make me laugh and unfortunately, I have not been able to find that person yet."
He continued: "To the guys involved in the situation, I want to say I'm sorry. I'm sorry that I flirted with you and I'm really sorry if I ever made you uncomfortable. It is completely unacceptable."
Newsweek has contacted Charles for comment.