James Charles Shaved Head Photo Has Fans Wondering if He's Wearing Bald Cap
James Charles' new hairstyle has pretty much broken the internet today, with the YouTube sensation appearing in public completely bald.
The beauty guru debuted his new look on social media, leaving his followers completely shocked.
In one picture with his previous head of hair, the 21-year-old remarked that his stories have been "slacking so bad recently," he then posted another story teasing a new hairstyle, saying: "Wait until you guys see what I did to my hair."
He then posted two photos to Twitter where he is completely bald in a tweet that immediately went viral.
Fellow YouTuber and make-up artist Manny Gutierrez tweeted Charles stating how shocked he was to see his new hair. He wrote: "When you facetimed me to show me... my gasp could be heard around the world."
However, many Twitter-users are skeptical and claim that Charles didn't really shave his head, but is instead using a bald cap to stir up some attention.
A photo has emerged and is circulating on Twitter of him from behind where wrinkles can be seen on the back of his head which look like they could be caused by a taught bald cap. However, it is not clear where this photo originated from.
"oh sis... you tried. but we know," tweeted one Twitter user along with the photo.
While another person tweeted: "So we all know it's a bald cap right?"
Another YouTuber, Sean Doherty, better known online as Draggie, commented: "James I know it's fake."
Regardless of whether Charles really did change up his look or if it all part of a publicity stunt, fans are sure to find out the truth soon.
The stunt has sparked a wave of memes likening Charles's bald head to that of Amazon CEO Jeff Bezos.
"BREAKING: James Charles to play Jeff Bezos in new biopic. Expected to hit streaming platforms this summer," joked one Twitter user.
The internet personality has also been compared to Uncle Fester, Avatar: The Last Airbender and famously bald children's cartoon character, Caillou.
Charles made headlines this week when his prank on Kim Kardashian backfired.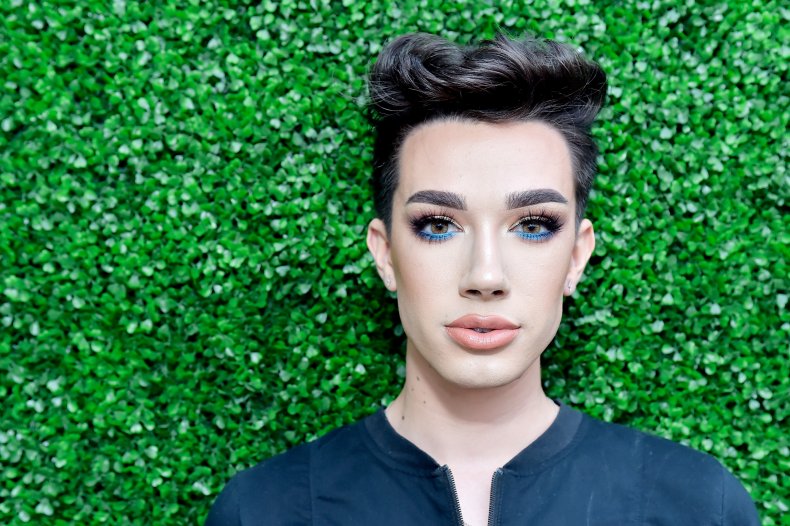 For a TikTok video called "calling my friends but then hanging up because I'm too busy", James Charles called a number of celebrities like Jojo Siwa and Bebe Rexha allowing them to pick up the phone before hanging up on them.
However, Kardashian immediately twigged what he was up to and quickly responded: "TikTok video. What TikTok scam are you doing right now?"