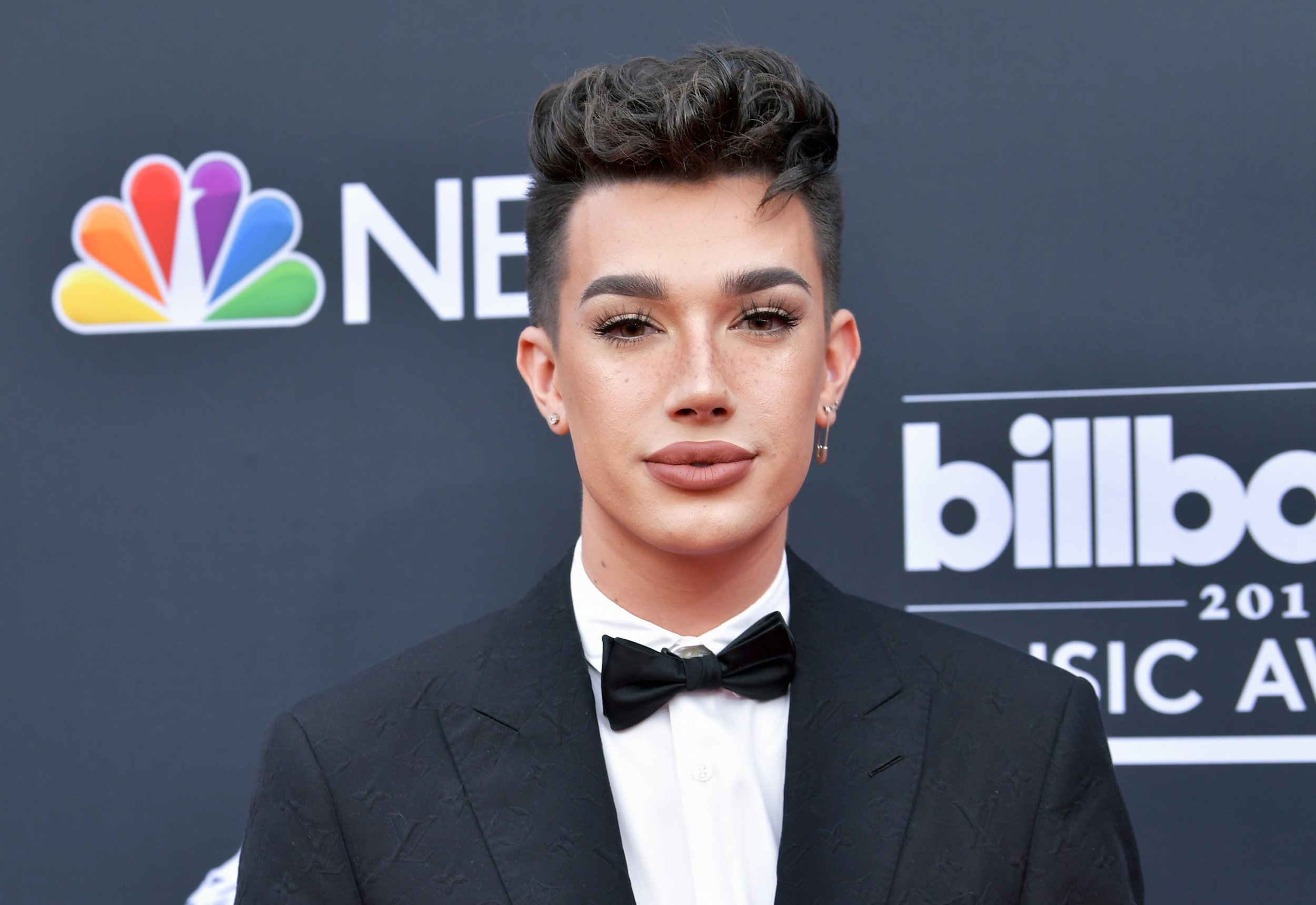 Boy, have the tables turned. A little more than a week after the release of Tati Westbrook's viral "Bye Sister..." video about fellow YouTube beauty guru James Charles and then Charles' cringe-worthy apology video, the 19-year-old released a nearly 45-minute video of his own—armed with DM and text message receipts. And folks online aren't sure who to believe.
While feuds within the beauty community are nothing new, it seems that the Charles/Westbrook scandal is a beast of its own. The drama between the two influencers came with heavy allegations, millions of lost (and gained, then lost) subscribers and a "canceled" career of one of the most well-known makeup gurus within YouTube's beauty community.
Released Saturday, Charles' "No More Lies" video has since garnered over 20 million views and has now flipped the criticism onto Westbrook.
"In Tati's video, she discussed many of the different reasons as to why she was choosing to close a chapter in her life that I was heavily involved in," Charles said at the beginning of the video. "[Which made] our private issues very, very, very public and now millions and millions of people have weighed in with their opinions and speculations on subjects that they honestly know nothing about."
Watch the full video below:
Giving a full timeline of what went down at Coachella and the men mentioned in Westbrook's videos, Charles looked to prove that Westbrook's story was a story without key details.
The 19-year-old went on to call out fellow beauty influencer, Jeffree Star for "adding insult to injury."
Star, who is known for his unfiltered personality, entered the beauty influencer feud in a since-deleted May 12 tweet that declared: "There is a reason that Nathan banned James Charles from ever coming over to our home again. There's a reason why I haven't seen him since [Westbrook's] birthday in February. He is a danger to society. Everything Tati said is 100% true."
"This so-called 'ban' is the first time I'm ever hearing about this," Charles said in his latest YouTube video Saturday. "I just find it really funny that Jeffree brought this up considering the fact that he has tweeted me twice saying that he missed me."
"Jeffree's messaging both private and in public was hurtful, defamatory, extremely excessive, but most importantly, literally all based on lies," he continued. "I wish I knew why he was doing all of this, but at the same time his track record with public feuds makes none of this a surprise."
Star, of course, saw the video and took to social media to give his reaction. First on Snapchat, where he said the Charles' video was "calculated manipulation," and was trying to paint an inaccurate picture of Star.
The YouTuber also went on Twitter to say there are "always two sides to every story."
Following the "No More Lies" video, Twitter was in a cloud of confusion. As Charles is slowing gaining back the 3 million subscribers he lost at the beginning of the feud, many are simply wondering who is telling the whole truth.
No matter whether one is Team Tati or Team James, one conclusion that can be made thanks to the feud is that the "beauty community" isn't so beautiful and not so much of a community these days. Individuals that once called themselves friends have turned on each other and those who aren't even involved within the situation put their "side of the story" into an already convoluted event.