Uproar over Comey Sacking Continues as Ex-CIA Chief Says U.S. Institutions under Threat from Trump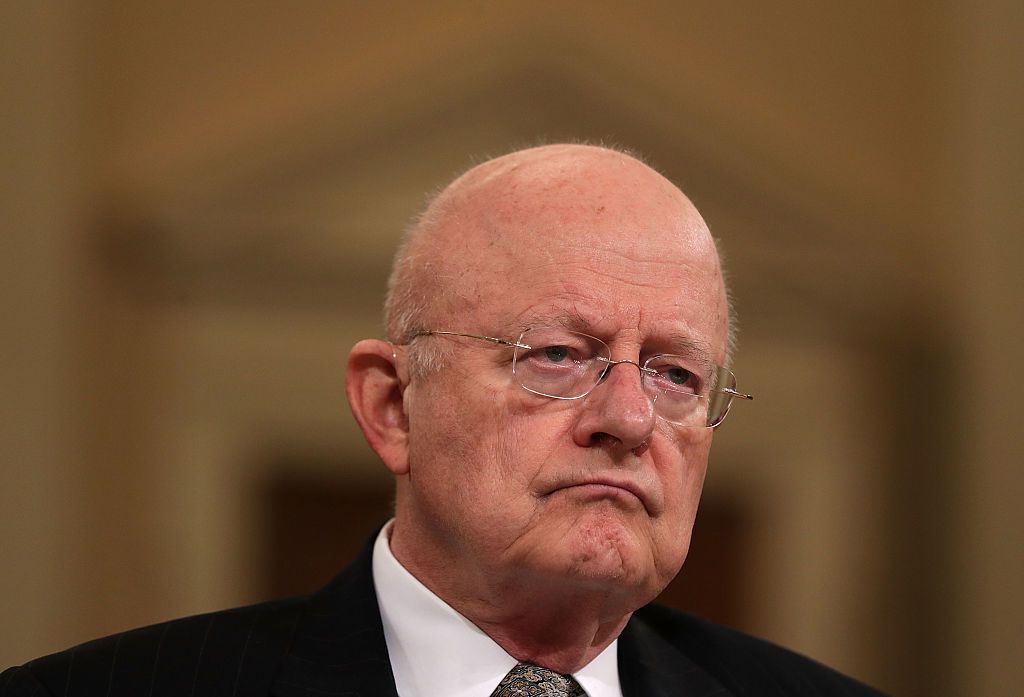 In some of his strongest criticisms of the president to date, James Clapper, the former CIA director told CNN's State of the Union that political institutions are "under assault" both internally and externally after President Donald Trump fired FBI Director James Comey last week.
"The developments of the past week are very bothersome, very disturbing to me," Clapper said. "I think in many ways our institutions are under assault, both externally — and that's the big news here, the Russian interference in our election system — and I think as well, our institutions are under assault internally,"
When asked if he meant those institutions were "under assault" internally by the president, Clapper replied "exactly," and said the system of checks and balances built into the U.S. political system was being eroded.
Six days after Trump fired Comey, who was leading the FBI investigation into alleged collusion between members of the Trump campaign team and Russian agents, criticism of the president shows no signs of abating.
In the wake of the sacking, Trump suggested he had surreptitiously taped his conversations with Comey, and threatened Comey not to release negative information about him.
On Sunday Republican senators Mike Lee and Lindsey Graham called for Trump to hand over any tapes if they exist before they are subpoenaed.
In an NBC interview Graham said the next move should come from senators: "I think it requires somebody like me, a Republican, to call Comey before the (Senate) Judiciary Committee," said Graham, adding that Trump should "back off" from commenting or tweeting about the investigation.
Senate Minority leader Chuck Schumer on CNN Sunday called for the Senate to block the appointment of Comey's replacement until the White House agrees to assign a special independent prosecutor to investigate the Russia allegations.
Trump told reporters Saturday he hopes to appoint Comey's successor before the end of the week, with former Assistant Attorney General Alice Fisher, special agent Adam Lee, acting Director Andrew McCabe, Senator John Cornyn of Texas and judges Michael Garcia and Henry Hudson all reportedly in contention.
Trump is also reportedly considering a shake-up of staff at the White House, after publicly sabotaging press spokespeople's attempts to explain Comey's sacking.
Schumer said the replacement should not be a "partisan" politician and should be willing to stand up to the White House. He referenced the Republican senator who said of then-president Richard Nixon. "What did the President know, and when did he know it?"
"Where is the Howard Baker of 2017?" Schumer asked.