Trump Campaign Finances May Be Next 'Shoe To Drop' In Russia Probe, Says Former Intel Chief Clapper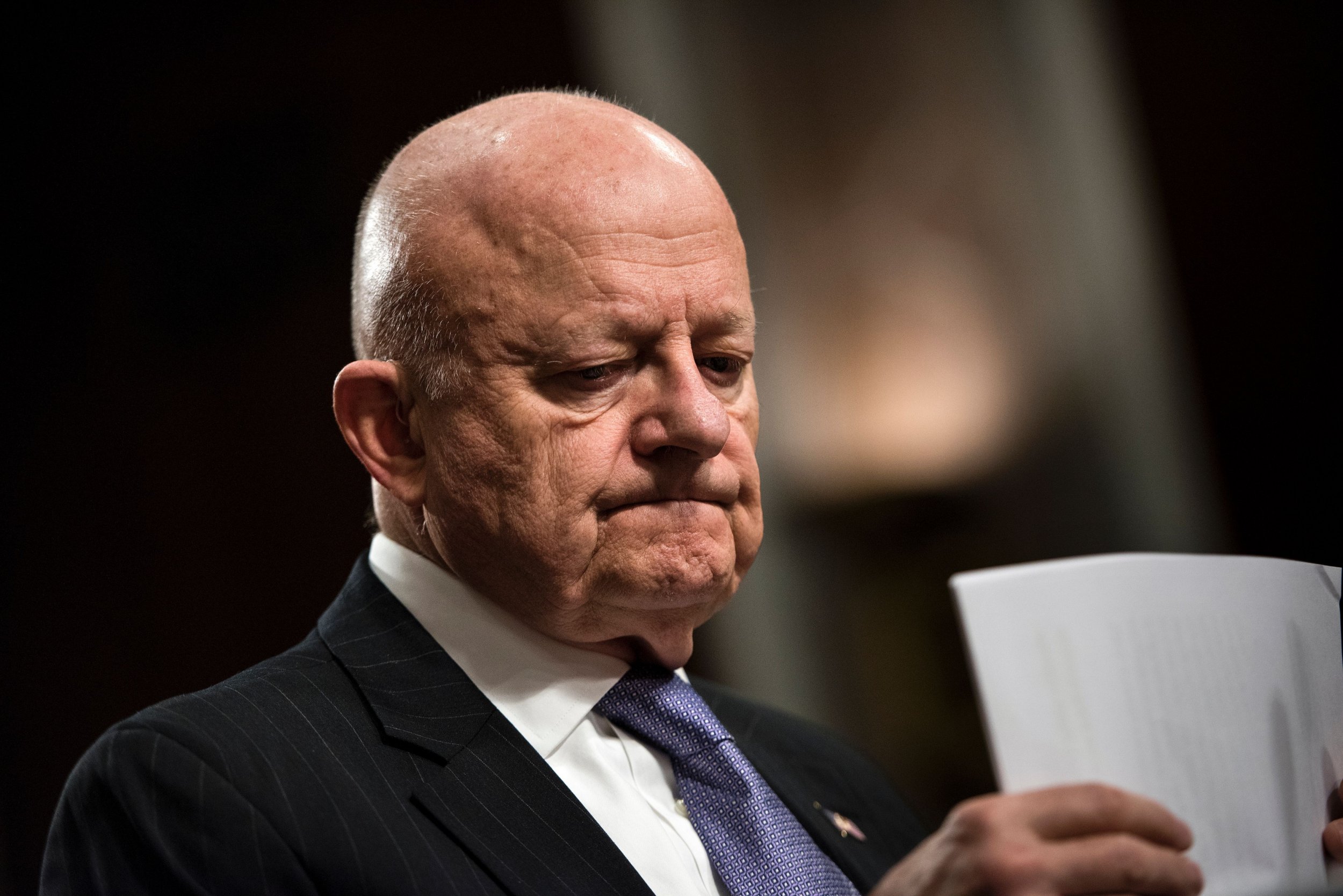 Former Director of National Intelligence James Clapper says other shoes will drop in the ongoing Russia probe—most likely involving the "finances" of the Trump campaign and the president's businesses.
In the wake of Friday's indictments of 13 Russian nationals by Special Counsel Robert Mueller, Clapper said the next night on Anderson Cooper 360, "I think there are other shoes to drop here, notably the finances."
"I think that's going to be another profound thing that's going to come out about this. What were the financial relationships between the Trump Organization before the election and then the Trump campaign?" he said, although he acknowledged that his comments were speculation.
"Of course, as we've often said, Bob Mueller and his team know a lot more about all this than is out there that we know, and I think there's much more to come. I didn't see any announcement about closing down the investigation after this indictment," Clapper added.
It's unclear what is driving Clapper's speculation, but Trump's finances have been a mystery for years. The Washington Post reported in December that Mueller's probe included a subpoena to Deutsche Bank for its data relating to accounts held by Trump, who has not publicly released his tax returns. Trump has suggested that Mueller would be crossing a "red line" if his investigation included Trump's personal finances, fueling more suspicion that the president is hiding something.
The president has lashed out at the Russia probe once again this weekend, having previously referred to the investigation into alleged election meddling by Russia as "fake news" and a "witch hunt."
Indeed, Trump previously suggested that he believed assertions from Russian president Vladimir Putin that there was no attempt to meddle in the U.S. election, in comments that Clapper referred to at the time as "naïve."
After Trump and Putin met on the sidelines of the Asia-Pacific Economic Cooperation summit in November, Trump emerged saying he believed Putin's denial of Russian interference in the U.S. presidential election.
"It's very naïve, and again, in fact, perilous to this country, to make an assumption that Russia is going to behave with the best interests of the world or the United States in mind," Clapper said on CNN's State of the Union. "They're not."
The president has since dialed back on the suggestion he did not believe there had been election meddling, commenting he did not say there had been no meddling—only that his campaign team was not involved.