James Clyburn Says William Barr's Remark Comparing COVID Lockdowns to Slavery Most 'God Awful Thing' He Ever Heard
House Majority Whip Representative James Clyburn, a South Carolina Democrat, condemned remarks made by Attorney General William Barr comparing COVID-19 lockdowns to slavery, saying that it was "tone deaf" and a "God awful thing" to say.
Speaking during an event at Hillsdale College in Michigan on Wednesday, Barr criticized lockdown measures that were implemented across the country to curb the spread of the new coronavirus pandemic earlier this year.
"You know, putting a national lockdown, stay-at-home orders, is like house arrest. Other than slavery, which was a different kind of restraint, this is the greatest intrusion on civil liberties in American history," the attorney general said.
Clyburn responded to the attorney general's remarks in a Thursday morning interview with CNN.
"I think that that statement by Mr. Barr was the most ridiculous, tone deaf, God awful thing I ever heard," Clyburn said. "It is incredible that the chief law enforcement officer in this country would equate human bondage to expert advice to save lives," the congressman continued. "Slavery was not about saving lives, it was about devaluing lives."
The Democratic representative pointed out that lockdowns were implemented under the guidance of public health experts and scientists. Referring to President Donald Trump and Barr as "this God awful duo," he argued that the country would be "beyond this pandemic by now" if they had acted appropriately to protect and save American lives.
"Those countries who did it, they are beyond it," Clyburn said.
Newsweek reached out to the public affairs office of the Justice Department to request comment from the attorney general, but it did not respond by the time of publication.
Medical professionals and health experts credit lockdown measures that were implemented by governors and local municipal leaders in the spring for significantly reducing the spread of COVID-19 and the number of deaths from the pandemic. States that implemented brief lockdowns—such as Texas and Florida—saw a significant surge in infections and deaths after moving rapidly to reopen, as officials voiced concerns about negative effects on the economy.
But many Americans, and particularly Republican lawmakers, have been highly critical of the lockdown measures. Large protests were held in states across the country, as residents argued—similar to Barr—that the stringent measures violated their civil liberties. After lockdowns were implemented, Trump—who declined to put forward a national stay-at-home order despite the urging of many health experts—quickly began pushing the country to reopen, warning of the impact on the economy.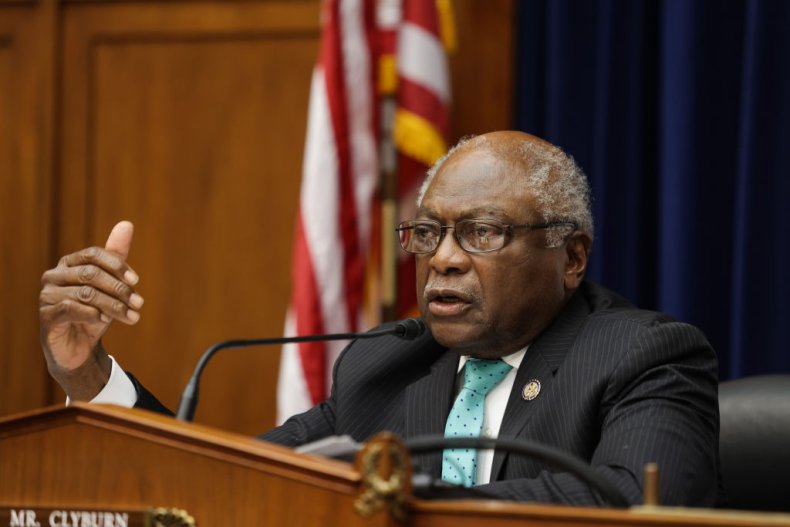 As predicted by scientists, the rapid reopenings in several states quickly led to a surge in new infections and deaths. Meanwhile, most states that were early to adopt stringent stay-at-home measures saw their numbers decline and have been able to keep their outbreaks relatively under control.
Many others criticized Barr's remarks about the COVID lockdowns, pointing out numerous violations of civil liberties carried out by the U.S. government—such as the internment of Japanese Americans during World War II, Jim Crow laws and the Patriot Act.
"Bill Barr said public health shutdowns were 'after slavery' the greatest violation of civil liberties in US history. Japanese Internment? Jim Crow? Indian removal? Patriot Act? Border cages?" Abdul El-Sayed, a progressive activist and public health expert, tweeted. "For this administration, there's a different standard when it affects ppl of color."
The U.S. continues to be the country with the highest number of COVID-19 infections and deaths. As of Thursday morning, the U.S. had reported well over 6.6 million cases of the virus and nearly 197,000 deaths, according to The New York Times tracker. The seven-day average of new infections remains above 39,000 per day, while average daily deaths are just above 850.