Former FBI director James Comey said in an interview posted Thursday that the Republican Party "doesn't stand for anything that is valuable to our country," and stressed that it needs to rebuild itself in the aftermath of Trump's presidency.
"The Republican Party has to be burned to the ground, in some form or fashion," Comey said in an interview with Australia's ABC "7.30" news program.
"It doesn't stand for anything that is valuable to our country. It doesn't stand for anything, that is other than a cult of personality around a man who is a demagogue and a liar," he said.
The former Republican, who now describes himself as an independent, served as the head of the FBI under the Trump administration before being fired in 2017.
Following his termination, Comey became an ardent critic of Trump and has repeatedly called on the GOP to distance itself from the former president.
"If it's going to survive, and we need two healthy parties to have a healthy democracy, it has to be rebuilt in some way," he told the news outlet.
"I think you may see principled Republicans splitting off or finding a way to push the Trumpers off, so they can reconstitute the Republican Party on a set of real values."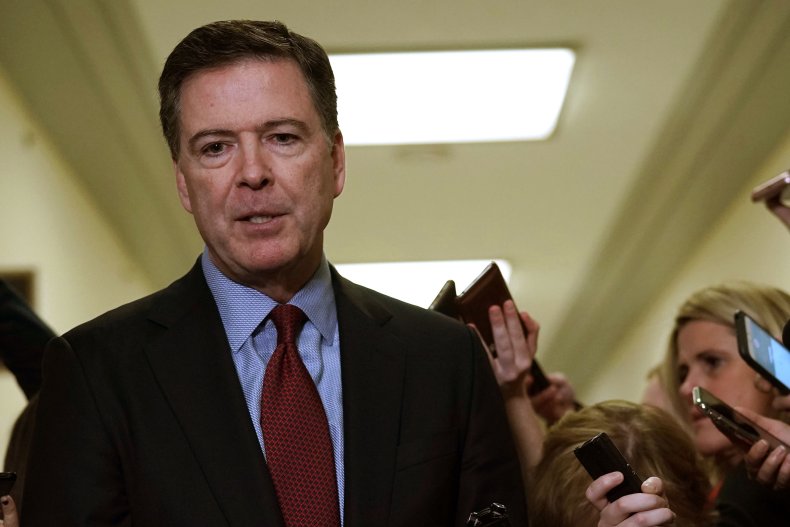 The Republican Party has suffered from an image crisis over its allegiance to Trump following the violent insurrection at the U.S. Capitol on January 6. The siege ultimately left five people dead, and led to Trump's second impeachment by the House of Representatives.
While some party leaders, including House GOP Conference Chair Liz Cheney, publicly split off from Trump and voted for his removal from office, others have maintained their support for the former president.
"Most Republicans like his policies, a lot of Republicans like his style. A lot of people are disappointed with him personally at times but appreciate the outcomes he's achieved for our country," GOP South Carolina Senator Lindsey Graham said Wednesday in an interview on Fox News.
"I hope he'll stay the leader of the Republican Party," he added.
On Wednesday, Trump became the fourth president in history to not attend his successor's inauguration, after he spent months falsely claiming that the election had been stolen due to voter fraud.
Biden addressed the contentious political climate during his inaugural address, and called on Americans to end an "uncivil war."
"On this January day my whole soul is in this. Bringing America together. Uniting our people. Uniting our nation. And I ask every American to join me in this cause," the president said.
"We must end this uncivil war that pits red against blue, rural versus urban, conservative versus liberal. We can do this if we open our souls instead of hardening our hearts. If we show a little tolerance and humility and if we're willing to stand in the other person's shoes."
Comey praised Biden's speech and told the Australian news outlet that the remarks offered "a vision of competent, honest, empathetic leadership."
"I think it's going to help millions of [Trump supporters] navigate their way out of the fog," he added.
Newsweek reached out to the White House for comment, but did not receive a response in time for publication.