James Comey: FBI Can Investigate Brett Kavanaugh Properly Despite Time Limit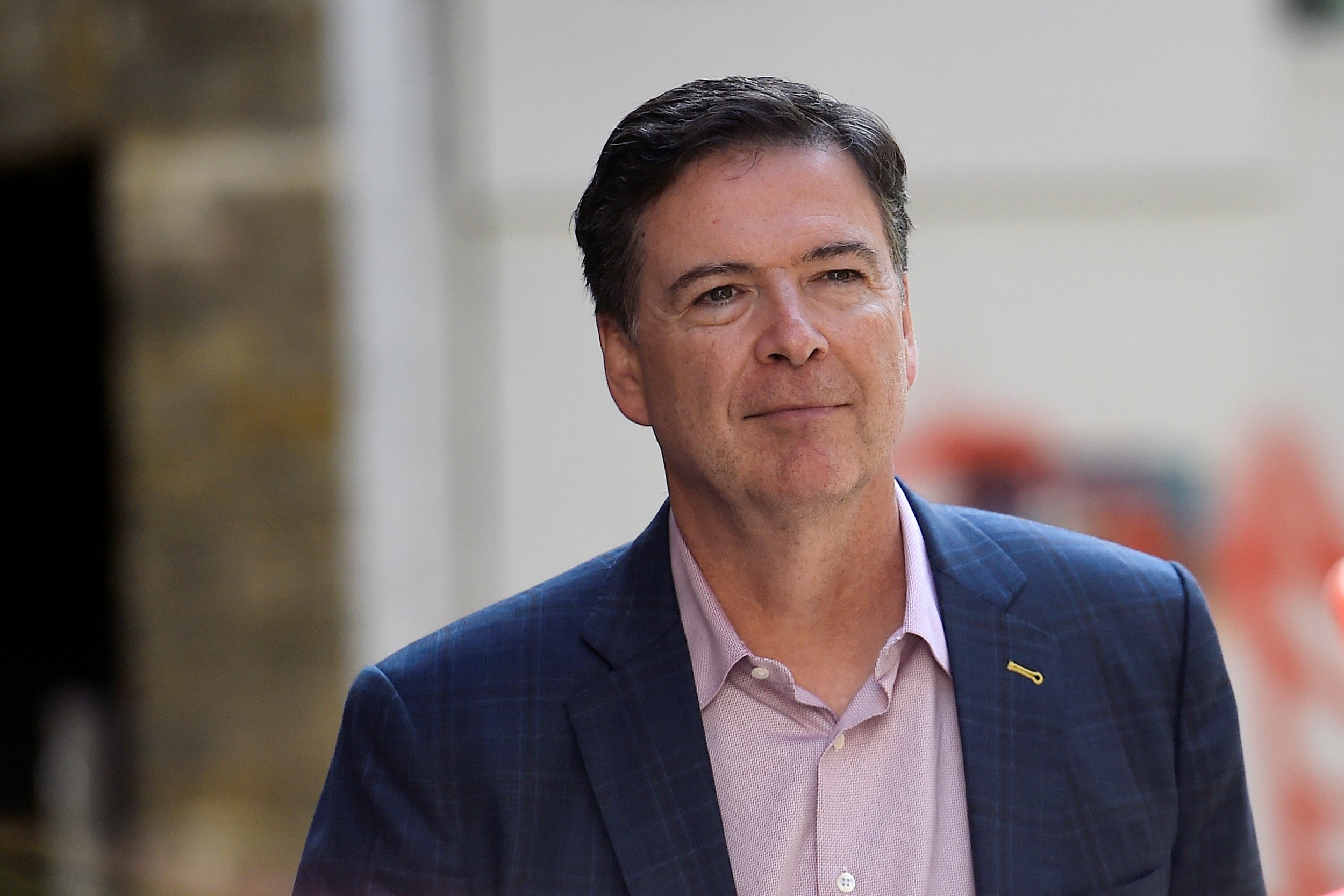 Former FBI chief James Comey has spoken confidently about the FBI's ability to investigate the sexual assault allegations made against Supreme Court nominee Brett Kavanaugh despite the one-week time limit the bureau has been given.
In an op-ed for The New York Times published Sunday, Comey said that the FBI was "up for this" investigation, despite the limitations that have been placed on the bureau by the Senate Judiciary's time limit.
"F.B.I. agents are experts at interviewing people and quickly dispatching leads to their colleagues around the world to follow with additional interviews. Unless limited in some way by the Trump administration, they can speak to scores of people in a few days, if necessary," he wrote.
"They will confront people with testimony and other accounts, testing them and pushing them in a professional way. Agents have much better nonsense detectors than partisans, because they aren't starting with a conclusion."
Following the testimony of Kavanaugh and his accuser Christine Blasey Ford before the Senate Judiciary Committee, President Donald Trump ordered the FBI to re-open its background investigation of Kavanaugh after Republican Senator Jeff Flake sided with Democrats in calling for an FBI investigation into the nominee before a vote on his confirmation.
News of Trump's move prompted questions as to whether the FBI will be able to come to any firm conclusions with only a week to investigate events that took place several decades ago. However, Comey said the FBI was more than capable of the task.
"Yes, the alleged incident occurred 36 years ago," Comey said in the op-ed.
"But F.B.I. agents know time has very little to do with memory. They know every married person remembers the weather on their wedding day, no matter how long ago. Significance drives memory. They also know that little lies point to bigger lies. They know that obvious lies by the nominee about the meaning of words in a yearbook are a flashing signal to dig deeper," he added.