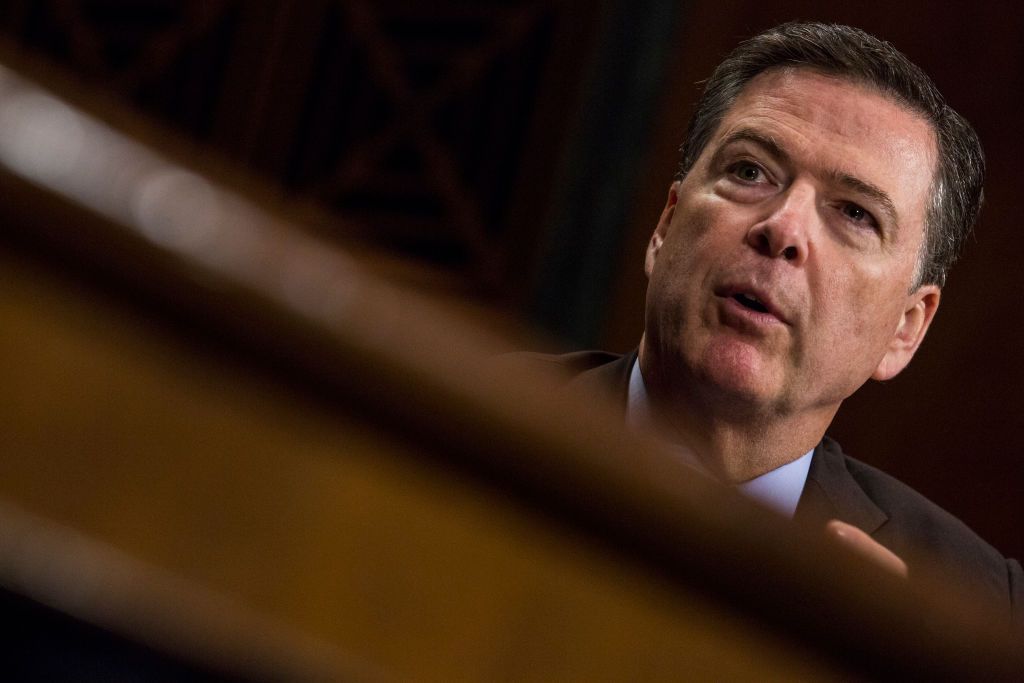 There was a massive spike in internet searches for the meaning of the word "nauseous" after the Senate testimony of FBI Director James Comey.
Comey told a Senate panel Thursday that the possibility his decision to reveal that Hillary Clinton was under investigation two weeks before the presidential election could have swayed the result made him "mildly nauseous."
The online Merriam-Webster Dictionary said that searches for the word "nauseous" increased by 4,793 percent following the testimony.
There is dispute over the correct use of "nauseous," with some claiming that the word is a synonym for "nauseating" or "causing nausea."
In a statement, the online dictionary sought to clear up the confusion,saying that "nauseous" was a synonym of "nauseated," with both words meaning "affected with nausea."
"Those who insist that nauseous can properly be used only to mean "causing nausea"—that is, as a synonym for nauseating—are mistaken," the statement says.
The earliest citation of the word comes from a 1609 edition of Robert Cawdrey's A Table Alphabeticall: "Nauseous, loathing or disposed to vomit," the statement adds.
In the Cambridge Dictionary, "nauseous" is defined as "feeling as if you might vomit," and the dictionary says the word can also be used in the sense of "making you feel as if you might vomit."
The Merriam-Webster dictionary has waded into the controversy over Donald Trump's distinctive use of English, pointing out spelling mistakes in his tweets, and also Ivanka Trump's incorrect use of the word "complicit," issuing a correct definition.
Comey was testifying before the Senate Judiciary Committee, and said that despite misgivings over the effect of his decision to reveal that Clinton was under investigation for her use of a private email server while secretary of state, he stood by his decision.
"Even in hindsight—and this has been one of the world's most painful experiences—I would make the same decision," Comey said. He claimed that if he had not revealed the new investigation, it would have been the "death of the FBI as an institution in America."