After James Comey Got Fired, His 9-Year-Old Neighbor Delivered Homemade Cookies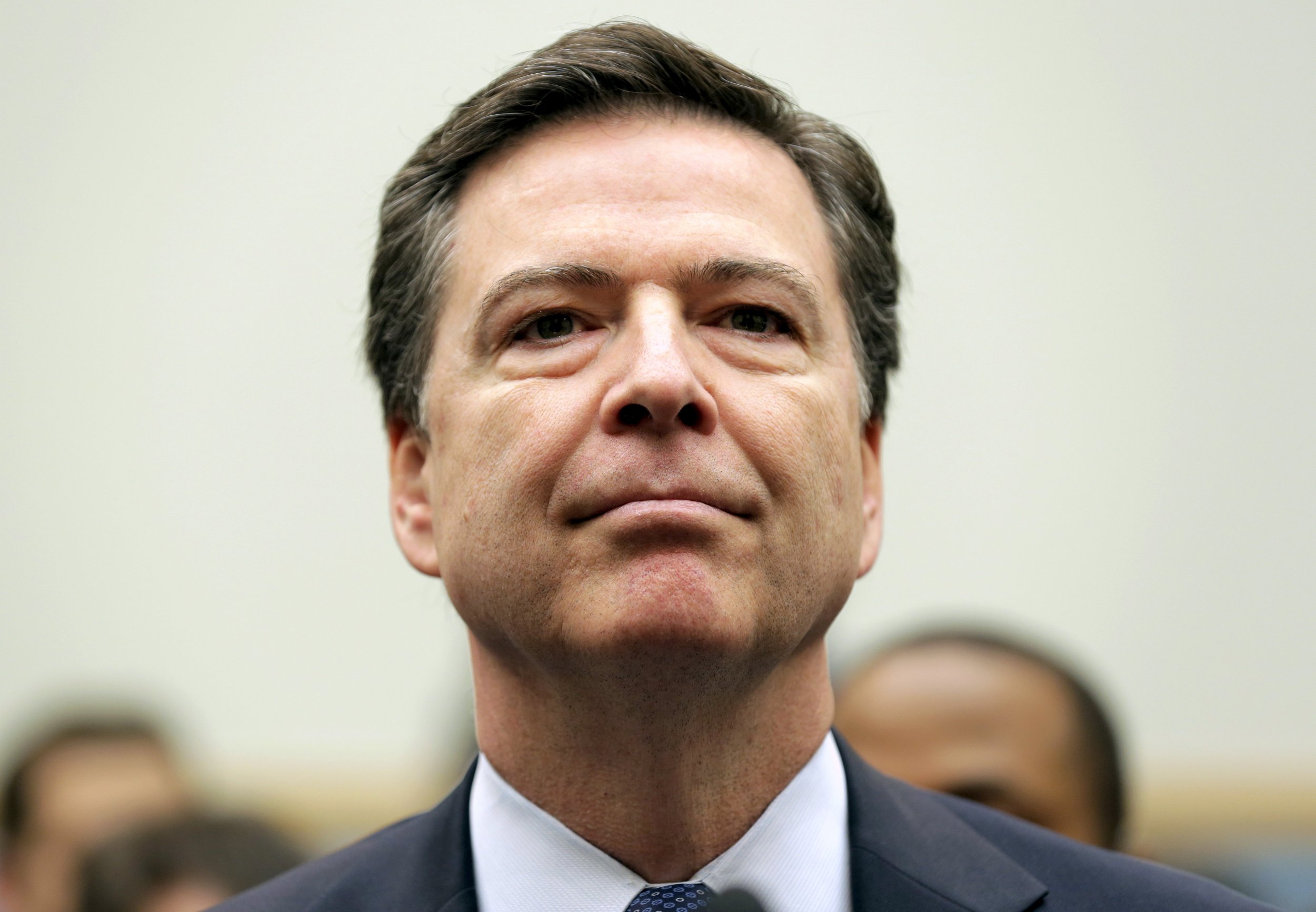 Fired FBI Director James Comey had a long, hard week, and at the end of it he likely needed a cold one—of milk.
That's because one of his neighbors, a Virginia 9-year-old named Abby Grace, baked him chocolate chip cookies to help him start feeling better, as the girl's mom told NPR exclusively on Friday.
"As you would imagine - there were a lot of reporters at the foot of his driveway today," the mother said in the wake of the Tuesday night announcement that President Donald Trump had fired Comey. "Abby thought that was quite inhospitable."
So the miniature-but-empathetic chef whipped up a plate of cookies. Still wearing her school uniform, she walked over, and the security guards reportedly let her in to deliver "a dozen cookies fresh from the oven." Comey didn't personally receive the treats, but Abby Grace left him a note.
"We are proud to be your neighbor and thank you for all you have done for America. Love: Abby Grace," it read, according to WUSA 9.
Comey could probably use some cookies in light of the still-unfolding, constantly evolving controversy over his termination.
When the news broke Tuesday, the Trump administration released a letter explaining that the decision came at the recommendation of Attorney General Jeff Sessions and Deputy Attorney General Rod Rosenstein, who argued Comey should be fired due to his mishandling of the investigation into Hillary Clinton's use of a private email server during her time as secretary of state.
But pundits and politicians noted Comey was in the middle of a probe into the Trump campaign's possible connections with Russia.
"While I greatly appreciate you informing me, on three separate occasions, that I am not under investigation, I nevertheless concur with the judgment of the Department of Justice that you are not able to effectively lead the bureau," Trump wrote in a letter to the director. "It is essential that we find new leadership for the FBI that restores public trust and confidence in its vital law enforcement mission."
Afterward, however, the New York Times published a story alleging Trump wasn't happy Comey wouldn't pledge loyalty to him. The Washington Post said Comey had asked for more resources to boost the Russia investigation.
Then, on Thursday, Trump told NBC News he'd been preparing to let Comey go before he got the Justice Department's recommendation. Headlines shifted again on Friday, when Trump tweeted that Comey should "hope that there are no 'tapes' of our conversations before he starts speaking to the press."
Interviews with candidates to replace Comey have already begun, according to the Hill. But given her penchant for baking and level head, we wonder: Have they considered Abby Grace?
After James Comey Got Fired, His 9-Year-Old Neighbor Delivered Homemade Cookies | U.S.