Meghan McCain Rips James Comey on 'The View,' Tells Him 'You Sound Like a Political Commentator'
Host Meghan McCain accused former FBI director James Comey of being a "political commentator" during his appearance on ABC's The View on Wednesday.
"Why bring up politics now?" McCain, the daughter of Republican Senator John McCain, told Comey during the program. "I'm more interested in what you know about national security." She added, "You have to understand how this looks to Republicans.… You sound like a political commentator to me."
Wednesday's television appearance came one day after the release of Comey's book A Higher Loyalty: Truth, Lies and Leadership. In the book, Comey writes how his wife and daughters had supported Hillary Clinton for president and participated in the Women's March in Washington, D.C., the day after President Donald Trump's inauguration.
The book also describes Comey's relationship with Barack Obama. Toward the end of Obama's tenure, Comey told the president he needed to "take the opportunity to thank you and tell you how much I'm going to miss you," according to the book. He recalls adding, "I dread the next four years, but in some ways, I feel more pressure to stay now."
McCain, a Republican, brought up those comments from the book during the show on Wednesday.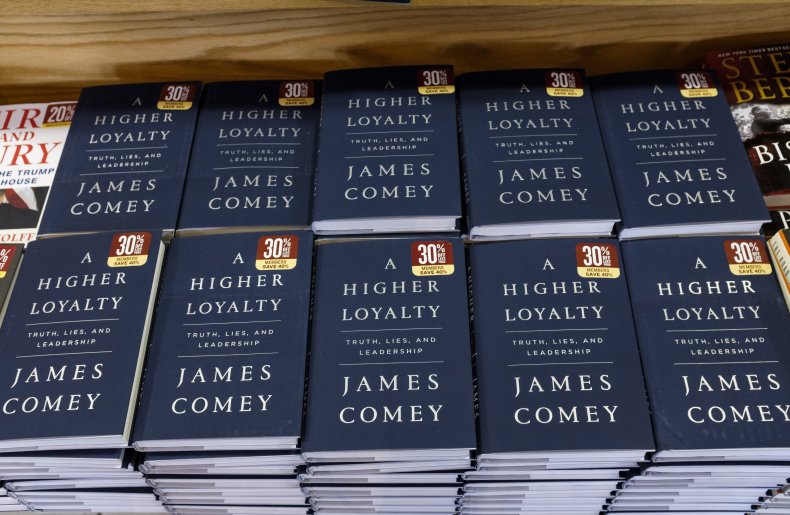 During the appearance, Comey pushed back on the claim that he is a partisan. "I don't think of it as my politics, I think of it as my values," he said.
He went on to say that he is neither a Democrat nor a Republican. "I hope the conversation will start with values and come to policy second," he said. "All we are as a country is a collection of values, and that's what unites Republicans and Democrats."
Comey also said he didn't engage in political discussions as FBI director. "Heck no…. I didn't vote, I tried not to follow the back and forth and tried not to and didn't engage with my wife on what I was doing," he said.