James Comey on Hillary Clinton's Emails: 'Zero Chance' She Would Be Prosecuted Based on the Facts
Former FBI Director James Comey said this week that, looking at the facts, there was "zero chance" that 2016 Democratic presidential nominee Hillary Clinton would have been prosecuted for her use of a personal email server during her tenure as Secretary of State.
"There is zero chance, zero chance, on the facts in the Hillary Clinton case, that she would be prosecuted," Comey said at an event in Sarasota, Florida on Monday, according to WTVT. "You are out of your mind if you don't think the FBI wanted to make a case if we could. The facts weren't there. Period. Full stop."
On the campaign trail in 2016, President Donald Trump persistently attacked Clinton over her use of a personal email server. The FBI did find there were problems with the way Clinton and her staffers handled email, but nothing that rose to the level of demanding prosecution.
"Although we did not find clear evidence that Secretary Clinton or her colleagues intended to violate laws governing the handling of classified information, there is evidence that they were extremely careless in their handling of very sensitive, highly classified information," Comey, then the FBI director, said in July 2016.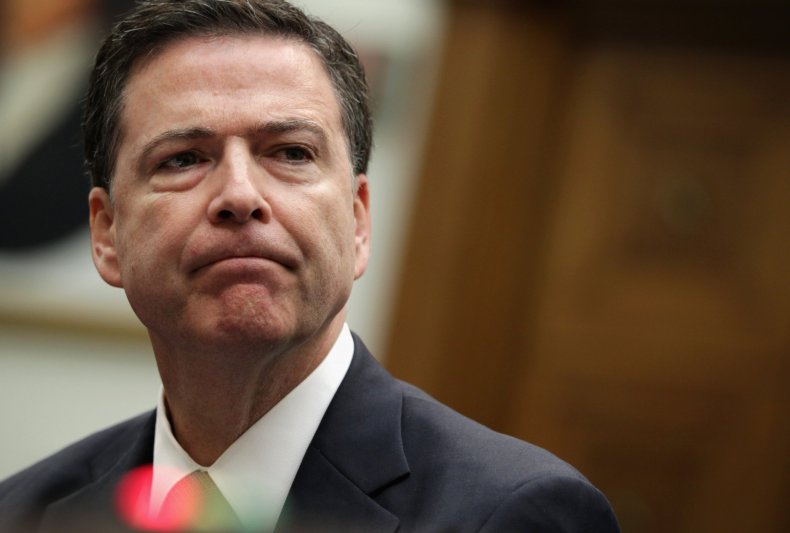 Later, when making recommendations to the Department of Justice, Comey said in July 2016:
"In looking back at our investigations into mishandling or removal of classified information, we cannot find a case that would support bringing criminal charges on these facts. All the cases prosecuted involved some combination of: clearly intentional and willful mishandling of classified information; or vast quantities of materials exposed in such a way as to support an inference of intentional misconduct; or indications of disloyalty to the United States; or efforts to obstruct justice. We do not see those things here."
Comey would eventually be fired by Trump, but the former FBI director has been cited by a former Trump campaign staffer as a key reason the former reality TV star ended up in the White House. Comey announced he was re-opening the investigation into her emails in the final days of the campaign—she'd ultimately be cleared again—and former New Jersey Governor Chris Christie, who was a key adviser on Trump's campaign, said that helped shift the focus away from an old tape in which the now-president talked about grabbing women's private parts.
"I believe that Comey was the single biggest factor in changing the momentum after Access Hollywood and before the election," Christie said on The Hugh Hewitt Show.