James Comey: I'm 'Embarrassed and Ashamed' by the Republican Party
Updated | James Comey, the former director of the FBI fired by President Donald Trump, said the GOP makes him "embarrassed and ashamed" and accused Republicans of entering a "fool's bargain" because they are trading their values for policy wins with the current administration.
Trump fired Comey from the FBI in May 2017, accusing him of mishandling the investigation into Hillary Clinton's emails. But Comey says he was fired to disrupt the investigation he was leading into suspicions of collusion between the Trump campaign and Russia to influence the election.
Since his firing, Comey and Trump have clashed publicly and the ex-FBI director has released a tell-all book about his relationship with the president, who he has accused of acting like a mafia boss and being "morally unfit" to lead the country.
"I've been embarrassed and ashamed by the way the Republican party has abandoned one of the two things that led me to consider myself a Republican in the 1980s when Ronald Reagan was president," Comey said on CNN's Anderson Cooper 360° on Wednesday night.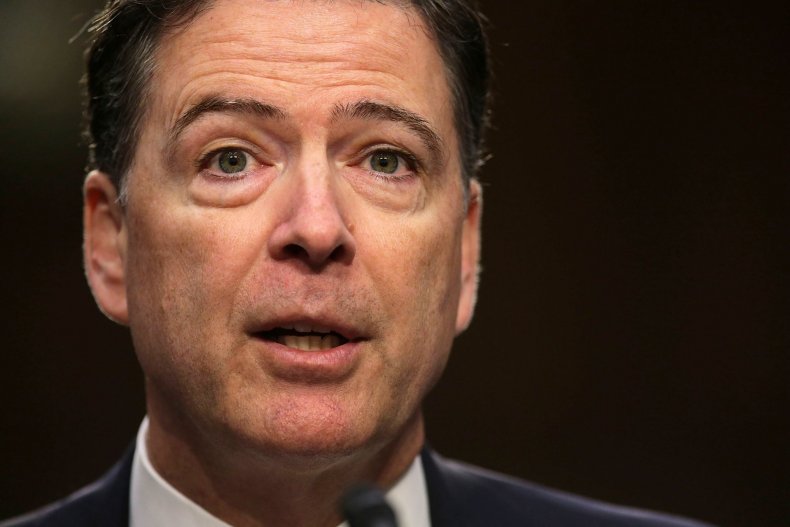 Comey said those two things were a commitment to the party's long-standing values and strong national defense.
"Where is that commitment to character and values?" said Comey, who is no longer a Republican. He asked if "people have convinced themselves, well we'll trade it temporarily for a tax cut or a Supreme Court justice?
"As I say in the book, that's a fool's bargain. Because those values are all that you have. There'll always be another Supreme Court justice, always another tax bill," Comey continued. "You lose this, exactly what are you?"
He said he wants Republicans to think about how they would answer their grandchildren in the future if they ask about the events of today.
"Did you trade a tax cut for the rule of law, for equal protection of the laws, for the truth? Really, grandpa?" Comey said. "And so I hope they'll ask themselves that question and realize they have to look above those policy issues and think about what matters most in this country."
"Respectfully, I think Comey's grandchildren are going to have a lot more pressing questions like why he leaked information to the media, consistently contradicted himself in testimony, and made a series of bizarre decisions as FBI director," Republican National Committee Spokesman Michael Ahrens told Newsweek.
This article was updated to include a comment from the RNC.