James Comey to Speak in First TV Interview Since Trump Fired Him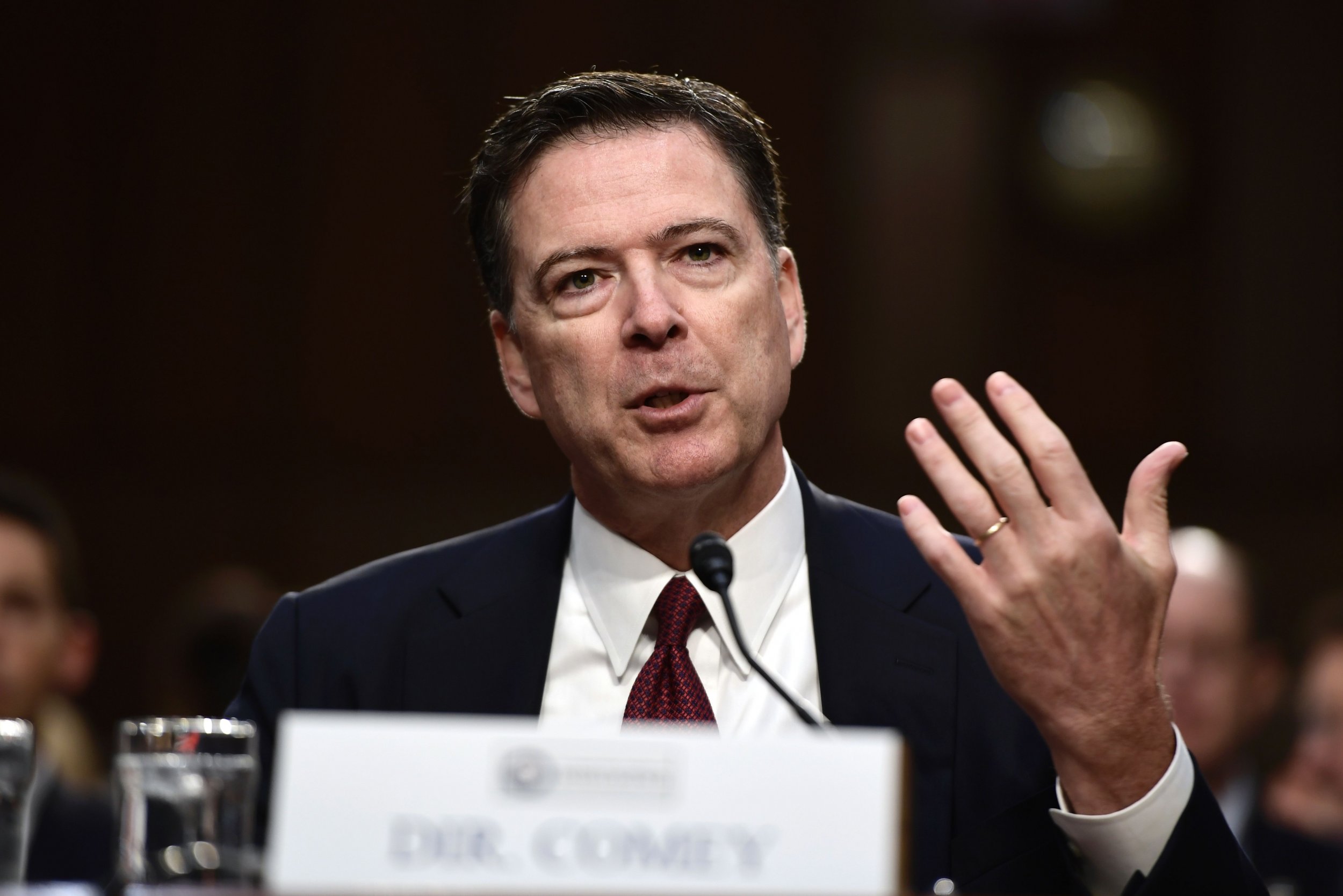 Updated | To coincide with the planned release of his book, James Comey will give his first television interview since President Donald Trump fired him as FBI director last May.
Comey will appear on ABC with George Stephanopoulos, he and the network announced Friday. The network has not said when the interview will air.
"Book is finished. I'm looking forward to sharing it with everyone and talking about it on ABC," Comey tweeted Friday.
Related: Newly obtained emails show FBI reaction to Comey firing
Flatiron Books said last week it was moving up the release of Comey's A Higher Loyalty: Truth, Lies and Leadership, to April 17. The 304-page book will include "never-before-told experiences from some of the highest-stakes situations of his career in the past two decades of American government, exploring what good, ethical leadership looks like, and how it drives sound decisions," according to a description on the publisher's website.
Asked what Comey will talk about with Stephanopoulos, a spokesperson for Flatiron Books would only say that he plans to discuss the book.
Since his firing, Comey appears to have spoken on the record with the media just once, for an article in The New Yorker about the president of Howard University, where Comey is an endowed chairman in public policy and leads a lecture series. During that time, his public presence has grown, largely through a Twitter account that includes everything from posts containing inspirational quotes to statements about the scrutiny of the FBI.
In the fall, Comey will teach a course on ethical leadership at the College of William and Mary, where he has previously lectured. "This reading- and discussion-intensive course examines the relationship between leadership and engagement in modern American life," Drew Stelljes, an assistant vice president at the school who is teaching the course with Comey, told Newsweek in an email last month. "Discourse, discussion, informed debate and disagreement with civility will be expected in this seminar."
The Stephanopoulos interview is expected to be a television event, just as Comey's appearance before the Senate Intelligence Committee last June proved to be. At that time, known on social media as #ComeyDay, bars in Washington, D.C. hosted viewing parties and offered drink specials.
Correction: This article previously incorrectly stated that James Comey and ABC said he will appear on the program This Week with George Stephanopoulos. They only said he would appear with Stephanopoulos.