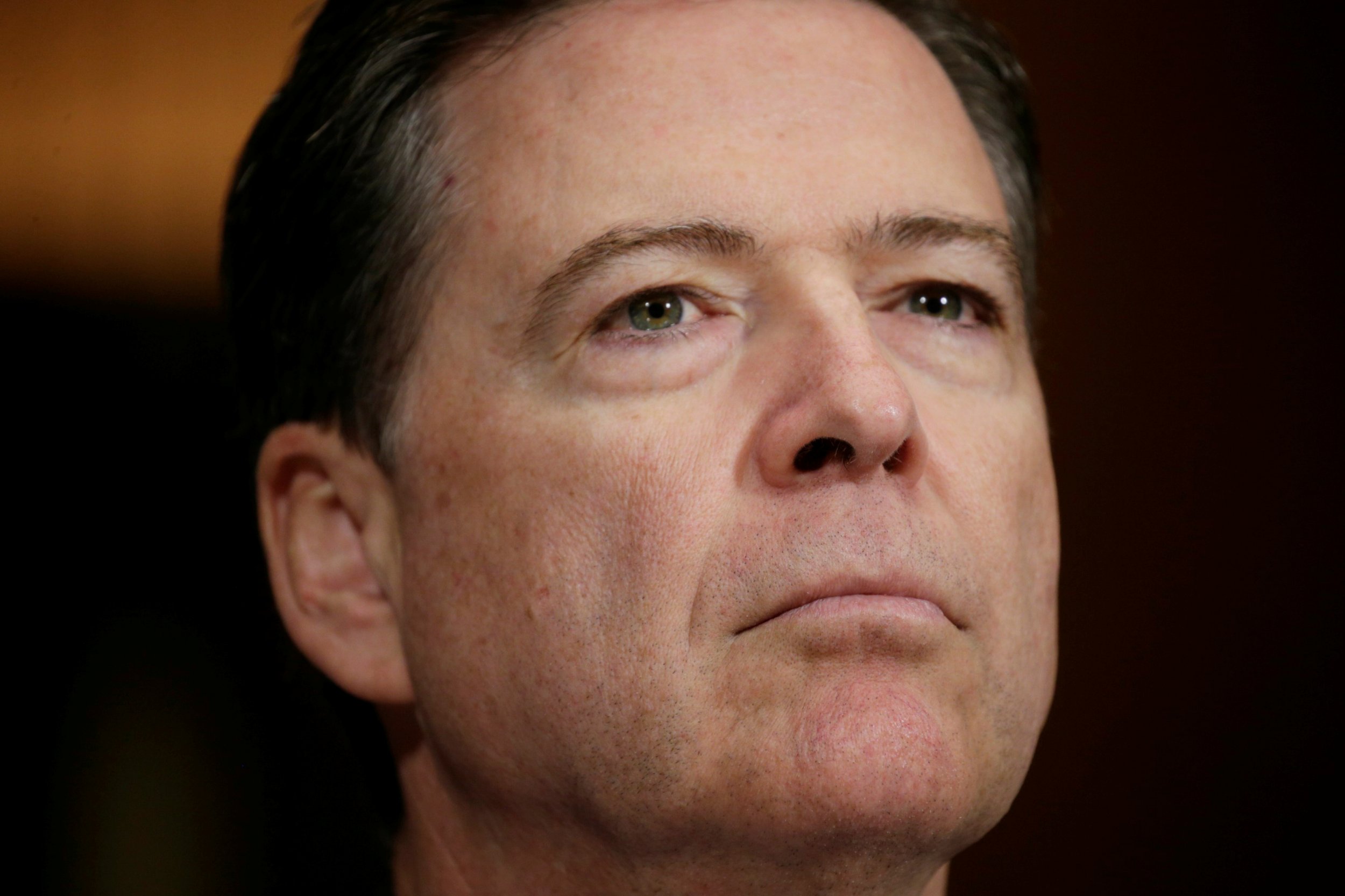 After snagging a highly sought-after ticket to Bruce Springsteen's Broadway show on Friday, former FBI Director James Comey tweeted a Martin Luther King Jr. quote recited by the musician during the performance that might have been a not-so-subtle jab at his former boss, President Donald Trump.
"'The arc of the moral universe is long, but it bends toward justice.' - Bruce Springsteen tonight, quoting Martin Luther King, Jr.," tweeted Comey on Friday after the show with a picture of a poster for the New York City production.
He was seemingly referring to Springsteen's recitation of the quote during a segment of the show in which the musician discusses Trump's fracturing effect on the country, although he doesn't mention the president by name.
"Today, there are young men in torch-lit parades calling upon the most divisive and the ugliest ghosts of our past, and there's so much else. Suddenly your neighbors and countrymen can look like complete strangers to you," Springsteen says prior to performing his Bush-era song "Long Walk Home," according to the Asbury Park Press.
"Martin Luther King said the arc of the moral universe is long but it bends toward justice. I hope that's true. I believe what we're seeing now is a bad chapter in the ongoing battle for the soul of the nation," he continues
Trump abruptly fired Comey in May in a move that many saw as obstruction of justice in a bid to skew the FBI's investigation into alleged collusion between the Trump campaign and Russia during the 2016 election in his favor. The president initially claimed he was acting on a recommendation by Department of Justice heads but repeatedly changed his story, conflicting with other accounts of the firing from other White House aides.
Comey testified before Congress in June, revealing that he had kept detailed memos of his interactions with the president during his brief tenure under Trump. These included communications from Trump that might be deemed inappropriate. In one instance, the president asked him to dismiss his investigation into former National Security Advisor Michael Flynn's contacts with Russia and in another, Comey was asked to pledge his allegiance to the real estate mogul.
Springsteen, whose often political music chronicles the plight of the working class, has been a vocal critic of Trump, slamming him on numerous occasions.
In an interview with Rolling Stone last year before the election, he called the former reality television star turned politician a "moron" and said he was a "tragedy for our democracy."
Springsteen put his feelings into song in April, releasing a new track in which he sings, "Don't you brag to me/ That you never read a book/ I never put my faith/ In a con man and his crooks."
The 68-year-old Born To Run singer has been performing his acoustic show on Broadway since October. Despite efforts to curb scalping by selling tickets through Ticketmaster's verification system, resale tickets often go for more than $1,000 per night.
In addition to Comey, Springsteen also hosted former New York Yankees star Alex Rodriguez last week.