James Comey 'Doesn't Care' What's in Mueller Report, but Hopes Trump Is Voted Out and Not Impeached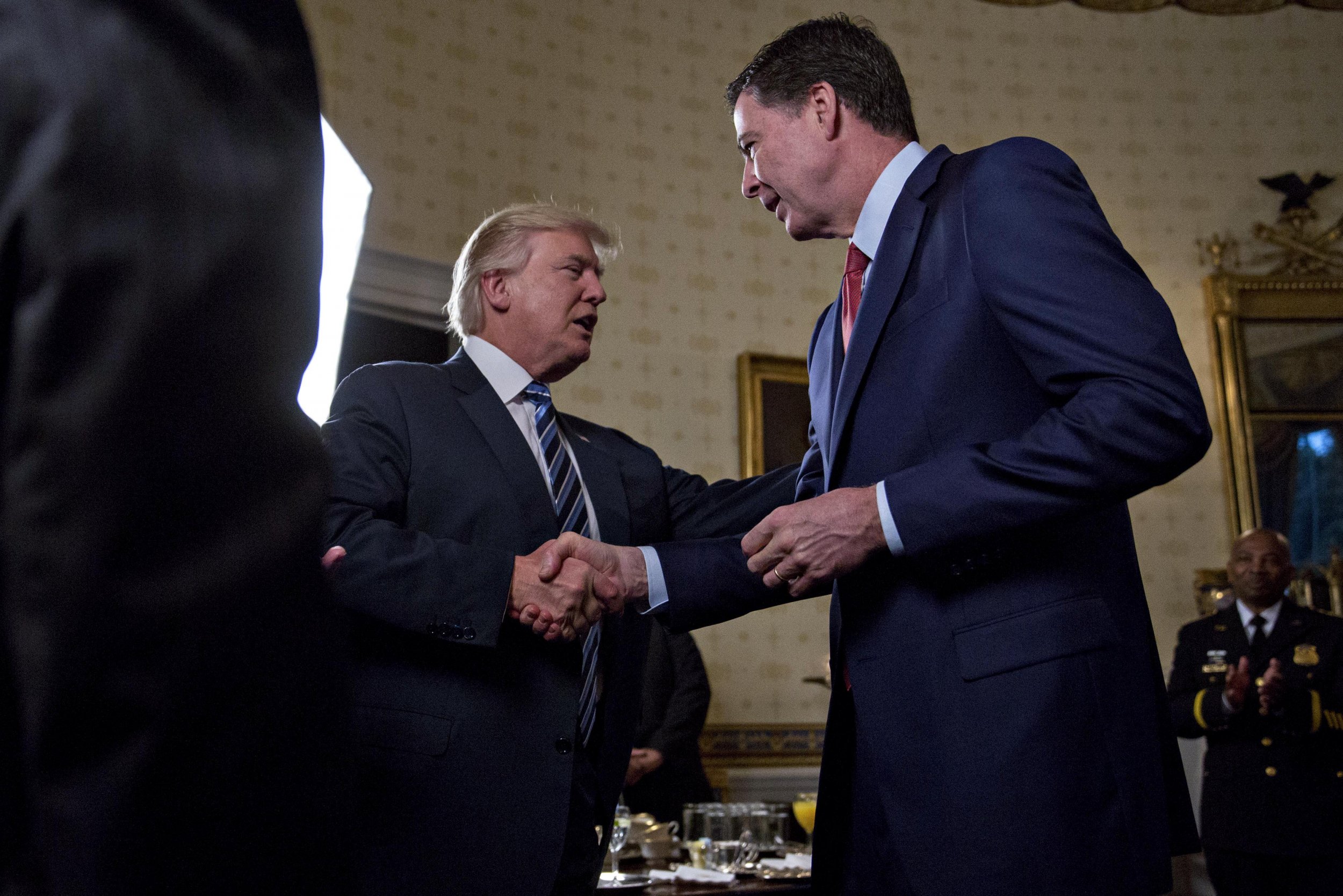 Former FBI Director James Comey, the man at the center of frequent rants by President Donald Trump concerning the Russia probe, said he does not want special counsel Robert Mueller's investigation to lead to the president's impeachment.
Instead, Comey wrote in a New York Times op-ed published Thursday, he hopes for a thorough investigation and a transparent final report where "justice will have prevailed"—providing reassurances to the rule of law.
"Even though I believe Mr. Trump is morally unfit to be president of the United States, I'm not rooting for Mr. Mueller to demonstrate that he is a criminal," Comey, who was fired by Trump in May 2017, said. "I'm also not rooting for Mr. Mueller to 'clear' the president. I'm not rooting for anything at all, except that the special counsel be permitted to finish his work, charge whatever cases warrant charging and report on his work."
In a surprise move, Trump told reporters Wednesday that the report should "come out, and let people see it."
But there is one thing that Comey does hope comes of the Mueller investigation.
"I hope that Mr. Trump is not impeached and removed from office before the end of his term," he said.
Comey was ousted by Trump after, what he says, was a failure to pledge his loyalty to the president during the FBI's investigation of Russian meddling in the 2016 election and the Trump campaign's possible involvement. Since his firing, Comey has made no effort to hide his distaste for the president. At the same time, Trump has continually bashed his former FBI chief as "Leakin' Lyin' James Comey," "Sanctimonious James Comey," "Slimeball James Comey," "Slippery James Comey" and "Shady James Comey."
Comey wrote that should Congress be successful in an impeachment attempt, it would only further divisions within the country because many Trump supporters would view such a forceful removal as a "coup." That's not to say, he wrote, that Congress, if compelled by the evidence, should refrain from initiating impeachment proceedings. But the former FBI director said Democrats should push for something far more productive, such as taking back the White House in 2020.
"We need a resounding election result in 2020, where Americans of all stripes, divided as they may be about important policy issues—immigration, guns, abortion, climate change, regulation, taxes—take a moment from their busy lives to show that they are united by something even more important," he said. "The belief that the president of the United States cannot be a chronic liar who repeatedly attacks the rule of law. Then we can get back to policy disagreements."
Reportedly on the verge of Mueller's final report being submitted to Attorney General William Barr, Trump has not relented in his attacks on the Justice Department and the investigation, which he calls a "witch hunt." Throughout the course of the probe, the president has falsely accused the DOJ of political bias and being driven by a "terrible Gang of Angry Democrats."
"It is deeply concerning that the president of the United States would try to protect himself by torching the institutions of justice," Comey wrote.
Time and again, the president has said "no collusion, no collusion" as several former associates, advisers and administration officials have been indicted, convicted or pled guilty to charges stemming from the Russia probe.
But not only did Comey say he does not know whether Mueller's report will conclude Trump conspired with Russians, or that he obstructed justice during the investigation, he said, "I also don't care."
"I care only that the work be done, well and completely," Comey wrote. "If it is, justice will have prevailed and core American values will have been protected at a time when so much of our national leadership has abandoned its commitment to truth and the rule of law."