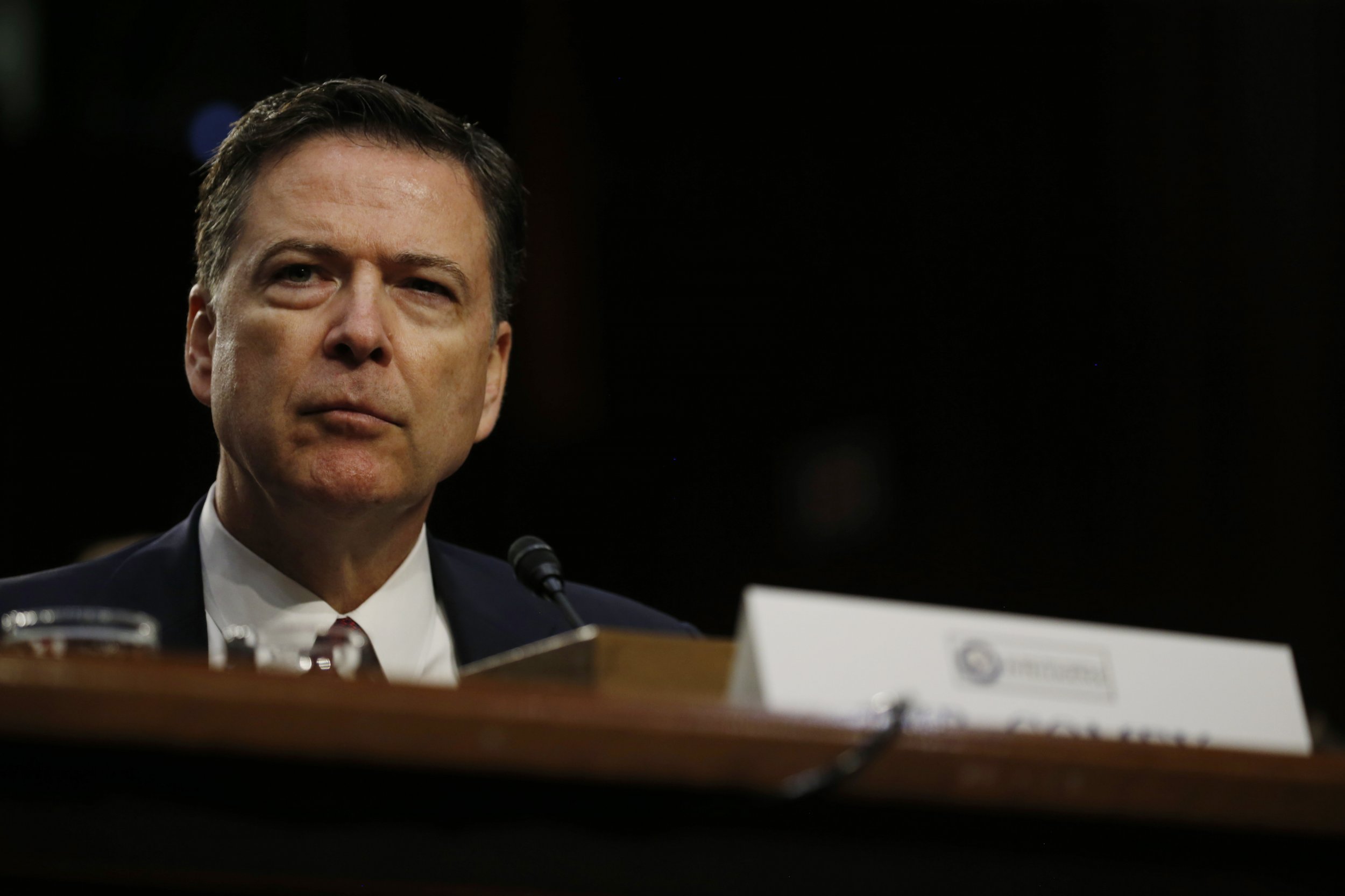 There was a significant dip in the number of Washington D.C. residents streaming pornography during the congressional testimony of former FBI Director James Comey on June 8, adult website Pornhub reported.
According to data from the site, when Comey's testimony to the Senate intelligence committee began at 10 a.m. on June 8, traffic in the area fell 10 percent below normal levels for a Thursday morning.
When Comey's testimony ended at noon, traffic had a "quick recovery and remained at near normal levels for the rest of the day," said the website.
Pornhub viewers were even more captivated by the June 13 testimony of Attorney General Jeff Sessions, with average viewing figures for the day falling by 12 percent during his appearance.
Pornhub is the world's most popular porn streaming site, and the 19th most popular of all websites in the U.S., according to Alexa site rankings. Pornhub frequently releases eye-opening graphics and data about its users' viewing habits.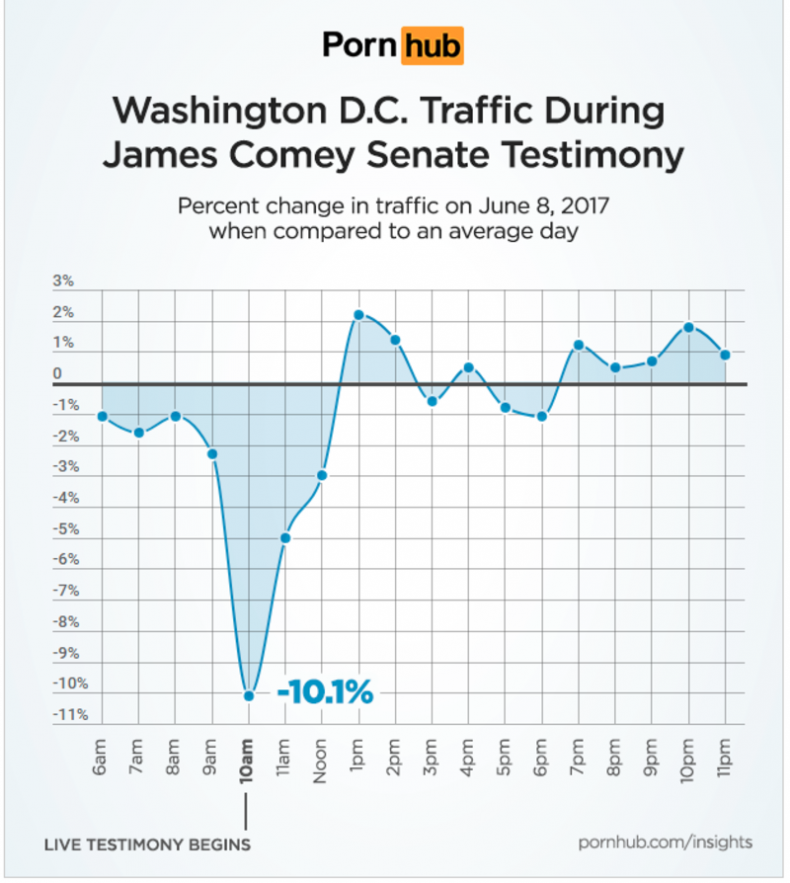 The site has recently trolled Russia, after the government blocked access to several porn sites, offering the country "premium" membership to undo the blockade.
However, it seems that even Pornhub could not compete with the appeal of Comey's bombshell testimony, in which he accused U.S. President Donald Trump of attempting to derail an FBI investigation into the alleged complicity between Trump officials and Russia.
Nearly 20 million Americans tuned in to watch Comey's testimony—an event dubbed Washington's Super Bowl.