James Comey 'Respects' Report That Found He Was 'Insubordinate' in Hillary Clinton Investigation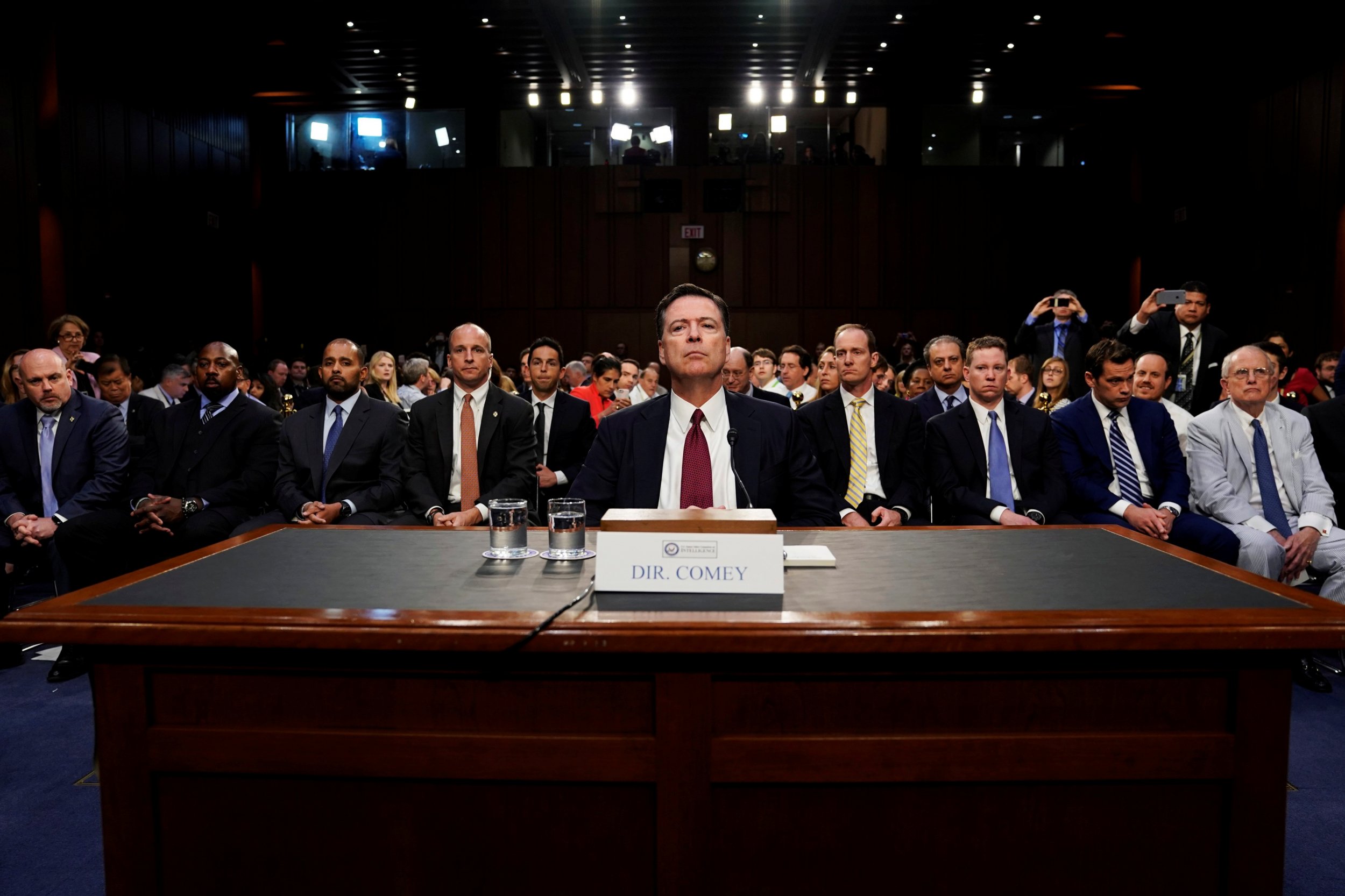 Former FBI Director James Comey said he "respects" the Justice Department's watchdog report that said he broke from the investigative agency's norms but did not show bias in his handling of Hillary Clinton's private email server investigation.
"I do not agree with all of the inspector general's conclusions, but I respect the work of his office and salute its professionalism," Comey wrote in an op-ed for The New York Times after the report's release Thursday. "All of our leaders need to understand that accountability and transparency are essential to the functioning of our democracy, even when it involves criticism. This is how the process is supposed to work."
Leading up to the 2016 presidential election, Comey held two unprecedented press conferences regarding the investigation of Clinton's private email server: one in July to announce no charges would be filed against the former secretary of state and another three months later—just two weeks before the election—to announce that new emails surfaced which prompted the FBI to re-open the investigation.
Related: James Comey not 'biased' in Clinton investigation but 'dramatically departed from FBI norms,' DOJ IG report concludes
The watchdog report released Thursday said Comey "deviated" from normal DOJ procedures and damaged the reputation of the FBI. However, investigators did not find any political bias on behalf of Comey or the FBI when it came to protecting or prosecuting Clinton.
"While we did not find that these decisions were the result of political bias on Comey's part, we nevertheless concluded that by departing so clearly and dramatically from FBI and department norms, the decisions negatively impacted the perception of the FBI and the department as fair administrators of justice," Inspector General Michael Horowitz wrote in the report's conclusion.
Comey said the IG's report was important for two reasons.
"First, the inspector general's team went through the F.B.I.'s work with a microscope and found no evidence that bias or improper motivation affected the investigation, which I know was done competently, honestly and independently," Comey wrote. "Second, this report is vital in shedding light for future leaders on the nature and quality of our investigation and the decisions we made."
Horowitz's report was delayed by several months, originally telling Congress it would be out in March or April. President Donald Trump tweeted earlier this month about the report's "numerous delays" and said he hoped it was "not being changed and made weaker!"
White House press secretary Sarah Huckabee Sanders asserted during Thursday's press briefing that the IG report "reaffirmed the president's suspicions about Comey's conduct, and about the political bias among some of the members of the FBI."