Donald Trump 'Eats Your Soul in Small Bites,' Says James Comey Amid William Barr Testimony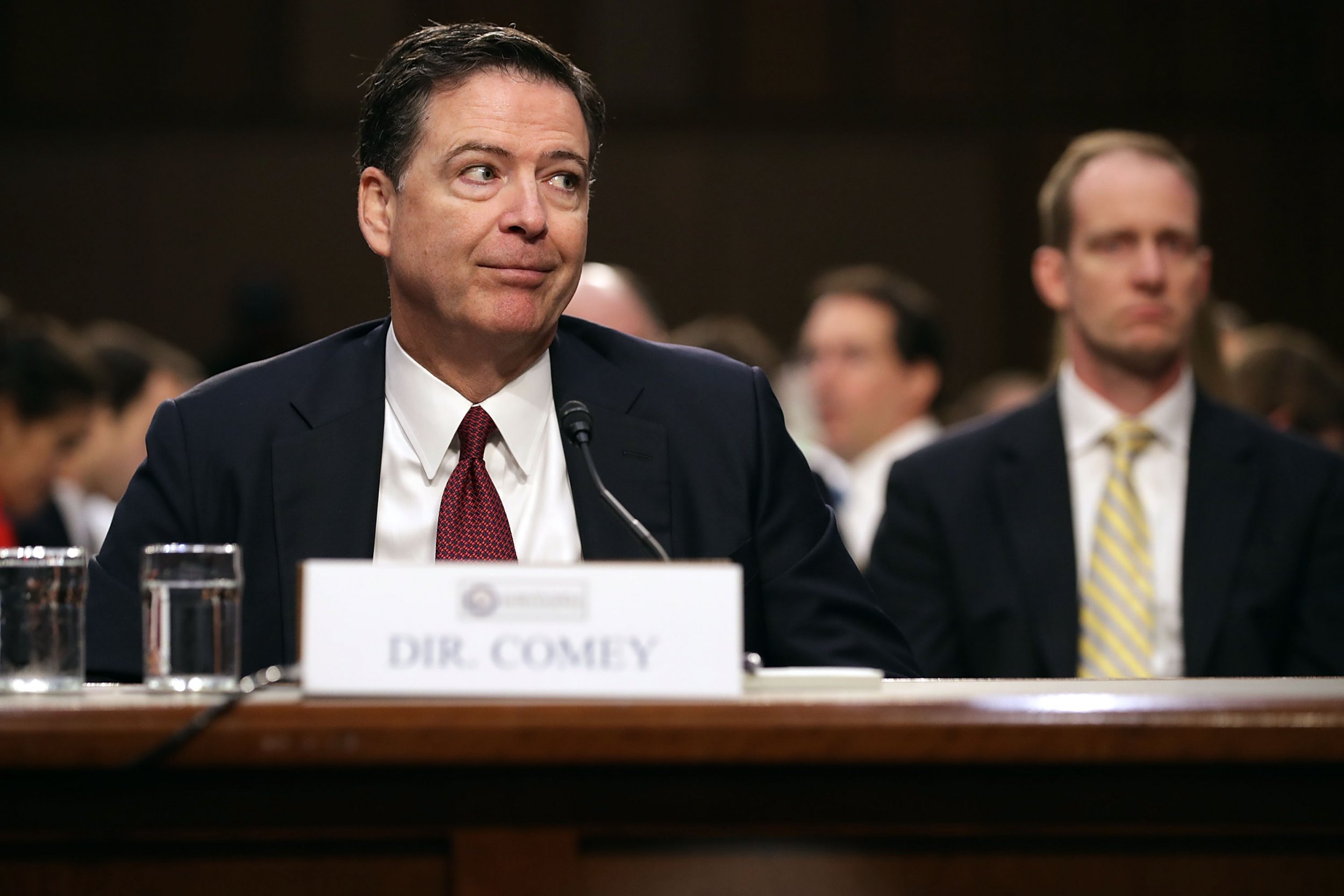 Former FBI Director James Comey wrote in an opinion piece published in The New York Times on Wednesday that President Donald Trump "eats your soul in small bites."
Comey, who was fired by Trump in May 2017, in his piece titled "How Trump Co-opts Leaders Like Bill Barr" offered his take on how administration officials, including Attorney General William Barr, could start channeling the president.
The former FBI director wrote that "amoral leaders have a way of revealing the character of those around them" and that it is sometimes "inspiring."
Comey explained that former Secretary of Defense James Mattis "resigned over principle, a concept so alien to Mr. Trump that it took days for the president to realize what had happened." It was only afterward that Trump began lying about Mattis, Comey said.
However, in Barr's case, and in the majority of cases, being close to an amoral leader "reveals something depressing," Comey wrote, and "I think that's at least part of what we've seen with Bill Barr and [Deputy Attorney General] Rod Rosenstein."
"Accomplished people lacking inner strength can't resist the compromises necessary to survive Mr. Trump and that adds up to something they will never recover from. It takes character like Mr. Mattis's to avoid the damage," Comey wrote, "Because Mr. Trump eats your soul in small bites."
Comey wrote at the end of his piece: "Of course, to stay, you must be seen as on his team, so you make further compromises. You use his language, praise his leadership, tout his commitment to values. And then you are lost."
The former FBI director concluded, "He has eaten your soul."
Trump first said he dismissed Comey—who was leading the probe into whether the Trump campaign members conspired with Russians in the 2016 presidential election—because of how he handled the Hillary Clinton emails investigation.
Special counsel Robert Mueller investigated Comey's firing as part of his investigation. Mueller later wrote, "While this report does not conclude that the President committed a crime, it also does not exonerate him."
Comey's piece was published the same day that Barr gave his first testimony since the release of Mueller's redacted report. Shortly before Barr's hearing before the Senate Judiciary Committee, The Times and The Washington Post reported that Mueller wrote a letter to Barr in late March to express his objection to how he presented the report's key findings.