James Comey 'Swung' Election for Trump: Kellyanne Conway Contradicts Herself, Trump Team
Updated | White House adviser Kellyanne Conway said former FBI director James Comey swung the election in favor of President Donald Trump—a comment at odds with earlier statements made by Conway and the Trump campaign.
"This guy swung an election," Conway told George Stephanopoulos on Good Morning America, referring to Comey. "He thought the wrong person would win; people in his household wanted the other person to win; and at the end of your interview, George, he gave a free political commercial telling people to go out there and vote against the president."
Conway's remarks followed Comey's interview with ABC's Stephanopoulos, in which the fired FBI director delivered a scathing rebuke of Trump and his administration, and encouraged voters to vote Trump out of office. The interview highlighted the April 17 release of Comey's book, A Higher Loyalty: Truth, Lies, and Leadership.
Conway was likely referring to a letter Comey sent to Congress 11 days before the 2016 general election, in which the then–FBI director wrote that more emails had turned up in the Hillary Clinton email probe. On Sunday, Comey said he felt that sending the letter was the right thing to do.
Conway and the Trump campaign previously credited Trump's surprise victory to a number of factors, none of which were the Comey letter. Conway herself suggested that Clinton didn't campaign enough or "connect with the people."
The campaign and Conway also said that Trump's strong stance on "jobs and the economy, health care and education, terrorism, immigration, national security" brought him to victory in 2016.
Conway attempted to walk back her remarks on Comey via a Monday morning tweet, after her interview. She also told The Daily Beast that she was being "sarcastic."
"I rolled my eyes and said 'Really, this guy swung an election?' It was sarcastic," she told the news outlet.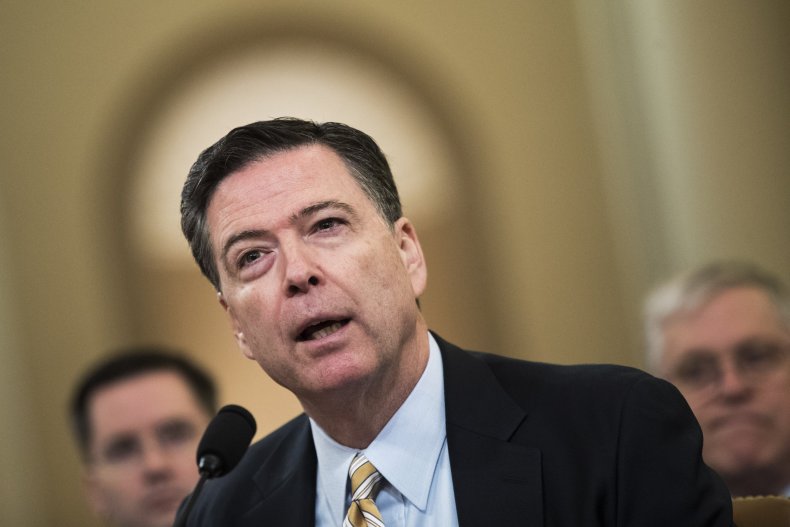 During Sunday's interview, Comey said of Trump, "I think he's morally unfit to be president."
Conway blasted Comey for what she described as "gutter" talk, referring to the FBI director's openness in discussing the size of Trump's hands, the length of his tie and the business mogul's oft-ridiculed spray tan.
Trump, meanwhile, tweeted a slew of insults at Comey, whom he fired in May.
This story has been updated to include a tweet from Conway.