James Comey Tells Americans to Vote Democrat in 2018 Midterms
Former FBI chief James Comey has encouraged all those who support American values to vote for the Democrats in the 2018 midterms, tweeting that the Republican Congress was "incapable of fulling the Founders' design."
The previously Republican-voting Comey, who was fired by President Donald Trump in May 2017, made his feelings about the current administration clear in a series of tweets that also hit at Trump over his meeting with Russian President Vladimir Putin on Monday.
"This Republican Congress has proven incapable of fulfilling the Founders' design that 'Ambition must...counteract ambition.' All who believe in this country's values must vote for Democrats this fall. Policy differences don't matter right now. History has its eyes on us," Comey tweeted Tuesday evening.
Comey said openly in April that he no longer wanted to be associated with the Republican Party because its values had become so distant from what they once were.
"The Republican Party has left me and many others," ABC News's "Start Here" podcast reported Comey saying at the time.
"I need no better evidence than their new website, which I think is 'Lyin Comey,' maybe, attacking me. I just think they've lost their way, and I can't be associated with it.
"I see the Republican Party, as near as I can tell, reflects now entirely Donald Trump's values. It doesn't reflect values at all. It's transactional, it's ego-driven, it's in service to his ego," he added.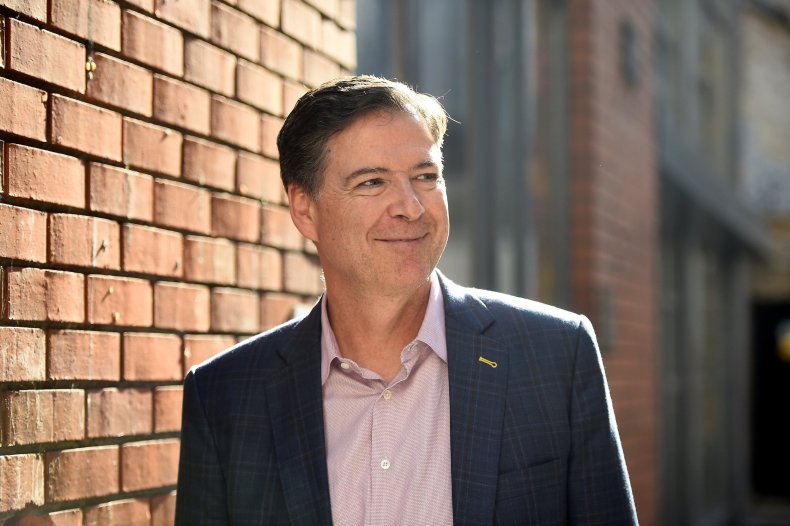 As well as encouraging people not to vote Republican, Comey joined commentators and lawmakers—on both sides of the political divide—in criticizing Trump's performance with Putin, after which the president appeared to suggest he believed Putin's denial on election meddling over the views of his own intelligence agencies.
"This was the day an American president stood on foreign soil next to a murderous lying thug and refused to back his own country. Patriots need to stand up and reject the behavior of this president," Comey said in a tweet, later adding: "Having sold out our nation on an international stage, Mr. Trump will now explain it all to Sean Hannity and Tucker Carlson? I'm guessing RT and Sputnick [sic] were unavailable. He owes it to our nation to sit down with a serious journalist."
James Comey Tells Americans to Vote Democrat in 2018 Midterms | U.S.