James Comey Testimony Quotes: 10 Key Things Fbi Director Said About Trump, Russia and More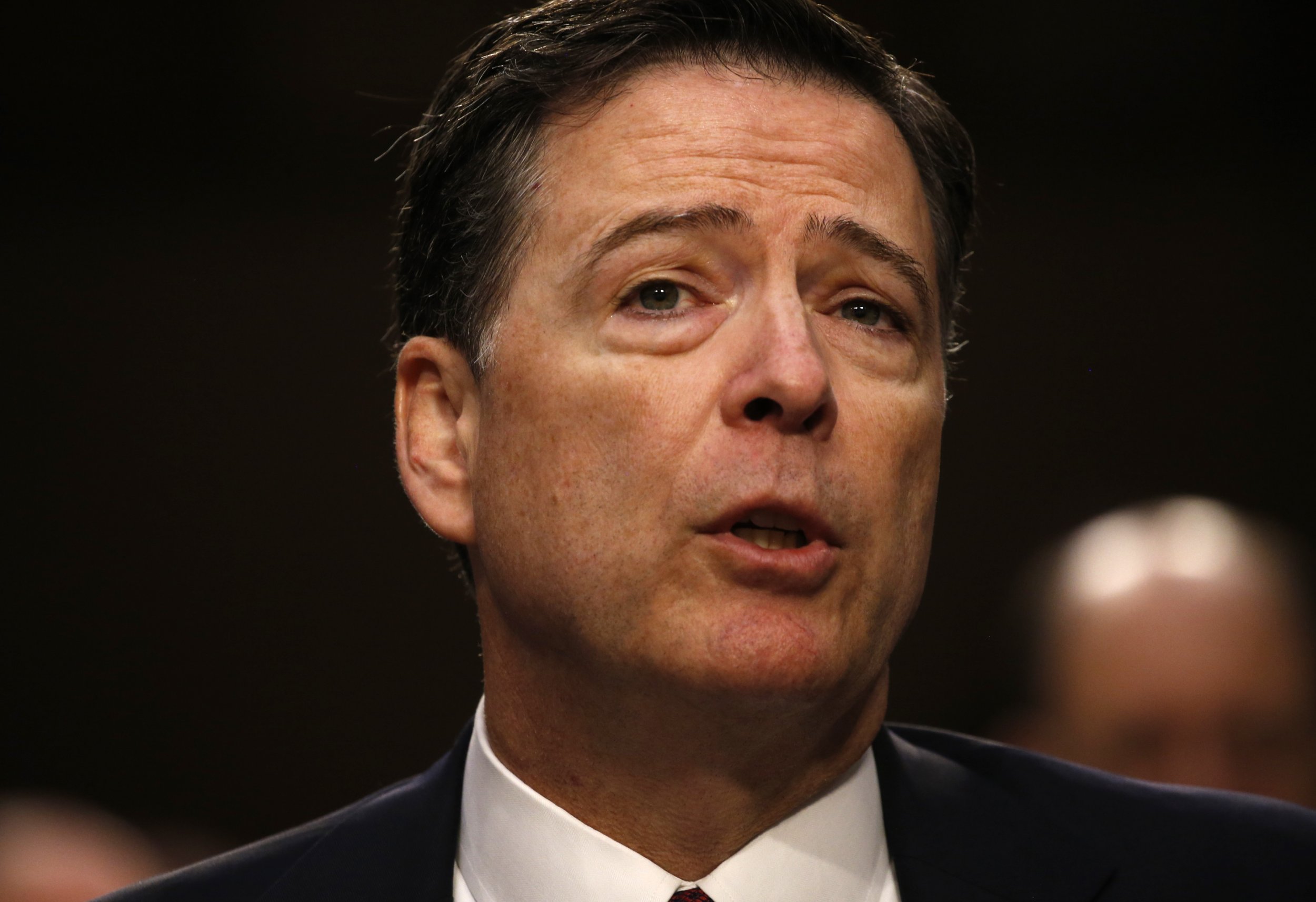 For weeks, all of Washington, D.C.—all of the country, really—waited for former FBI Director James Comey to deliver his testimony Thursday before the Senate Intelligence Committee. And now it's happened.
Comey, who was fired by Trump, delivered a number of compelling remarks during the hearing, including on the probe into the president's potential connections with Russia, Trump allegedly asking the former director to end an investigation into former National Security Adviser Michael Flynn and the former reality TV star's penchant for lying. Below are 10 of the most important quotes from Comey Thursday.
1. Comey on Trump's criticism of his job performance after the firing: "Although the law requires no reason at all to fire an FBI director the administration then chose to defame me and more importantly the FBI by saying that the organization was in disarray, that it was poorly led, that the work force had lost confidence in its leader... Those were lies plain and simple. And I am so sorry that the FBI work force had to hear them and I am so sorry that the American people were told them."
2. On Trump tweeting that Comey better hope there aren't tapes of their conversations: "Lordy, I hope there are tapes."
3. On whether he thought he was fired because of the Russia investigation: "Yes, because I've seen the president say so."
4. On what he believed was Trump suggesting he should get something for letting Comey keep his job: "The statue of justice has a blindfold on because you're not supposed to be peeking out to see if your patron is pleased with what you're doing."
5. On Trump's apparent loyalty demand: "I got the sense my job would be contingent upon how he felt I conducted myself and whether I demonstrated loyalty."
6. On Trump potentially obstructing justice, something Comey said he was "sure" Robert Mueller, the Russia investigation's special counsel, was looking at: "I don't think it's for me to say whether the conversation I had with the president was an effort to obstruct... I took it as a very disturbing thing, very concerning, but that's a conclusion I'm sure the special counsel will work towards to what the intention was there and whether that's an offense."
7. On Russian meddling in the 2016 presidential election: "There should be no fuzz on this whatsoever, the Russians interfered in our election."
8. On his decision to not directly give information to the media: "It would be like feeding seagulls at the beach if it was I who gave it to the media."
9. On his diligent note-taking: "I had great parents and great teachers who beat that into me."
10. On why he decided to take notes, suggesting Trump was a liar: "I was honestly concerned he might lie about the nature of our meeting, so I thought it really important to document."