James Comey Suggests Trump is a Narcissist for Doubling Down on Claim Hurricane Dorian Would Hit Alabama
Former FBI Director James Comey on Thursday accused President Donald Trump of deploying narcissism by continuing to claim that official storm projections showed Hurricane Dorian would hit parts of Alabama despite forecasts saying otherwise.
"Americans are in harm's way and the president is laser-focused on ... covering up a small mistake he made," Comey wrote in a tweet. "Narcissism is not leadership. America deserves better."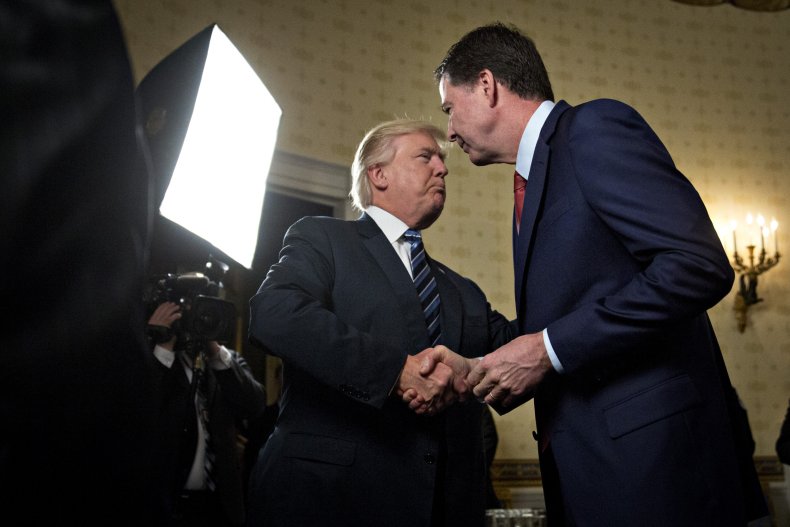 When earlier predictions showed Dorian might barrel into the eastern coast of Florida as a category 4 or 5 storm, Trump wrote in a tweet that "Florida - South Carolina, North Carolina, Georgia, and Alabama, will most likely be hit (much) harder than anticipated."
In response, Birmingham, Alabama's National Weather Service tried to quell confusion by dispelling the claim, saying pointedly that "Alabama will NOT see any impacts from #Dorian. We repeat, no impacts from Hurricane #Dorian will be felt across Alabama. The system will remain too far east."
Trump continued to double-down in his claim on Thursday, despite the storm having already devastated the Bahamas, taken a sharp northern turn to skirt along the coasts of Florida and Georgia and looks as though it may make landfall again in the Carolinas. In a series of tweets, he said "certain models strongly suggested that Alabama & Georgia would be hit" when it was projected to directly hit South Florida.
But an official National Oceanic and Atmospheric Administration forecast for Dorian's track and intensity did not predict the hurricane's path that far into the future, showing it would potentially hit around West Palm and the middle of the state. The president on Wednesday showed the nearly week-old projection to reporters in the Oval Office, which appeared to be altered with a sharpie.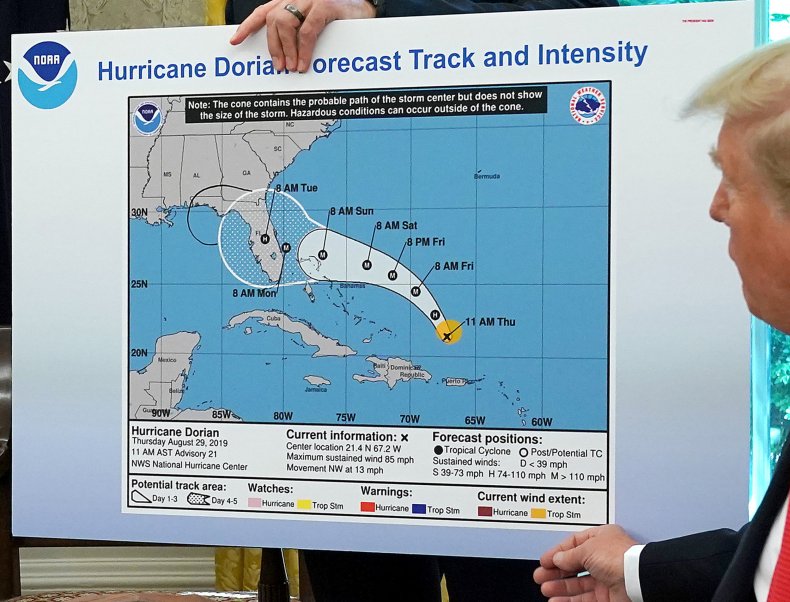 Comey is no stranger to criticizing Trump, who fired him in May 2017, and has said in the past that the president is "morally unfit" for his role.
Most recently, Comey has become the center of attention once again for Trump and the Republicans who were frustrated with the Russia investigation. The former FBI director was found to have "violated department and FBI policies" in handling documents that ultimately helped to initiate former special counsel Robert Mueller's probe into Russian election meddling and potential involvement of the Trump campaign.