Will James Comey Tell All About Trump-Russia in Real Life 'House of Cards' Memoir?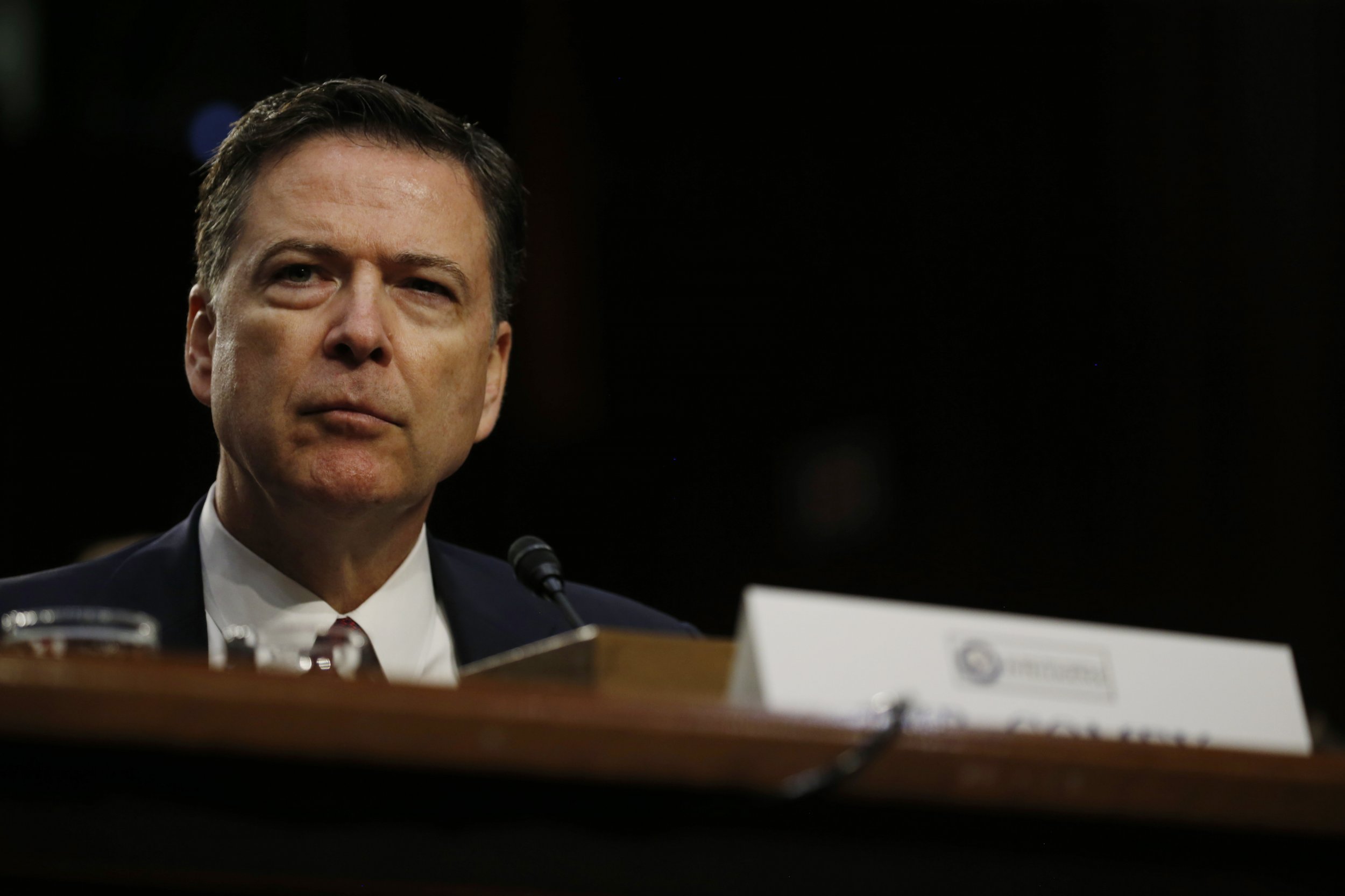 Major publishers are vying for the rights to a memoir by James Comey, in which the former FBI director will outline his views on leadership and describe, among other things, his brief and controversial tenure in the Trump administration.
Agents of the literary kind are now the only ones who Comey has working for him—and according to the New York Times they have been discussing the project with major New York publishers. The book is expected to go to auction this coming week. Comey is being represented by literary agency Javelin.
The book will not be a conventional memoir, but will focus on leadership lessons Comey drew from his time leading the bureau. He angered many Democrats over his decision to reveal the re-opening of the Hillary Clinton emails investigation two weeks before the presidential election, and drew ire from Republicans for overseeing the investigation into alleged collusion between the Trump campaign and Russia.
President Donald Trump fired Comey in May. The administration initially claimed it was over Comey's handling of the Clinton emails investigation, but the president subsequently told interviewers he had sacked Comey over the Russia investigation.
Comey has not gone quietly. He has released details of memos in which he alleges that Trump pressurized him to drop an investigation into General Michael Flynn, a former Trump national security advisor accused of collusion with Russia.
In May, publishers told the U.K.'s Daily Mail that Comey could earn as much as $10 million for a book deal, with his story resembling a real life version of hit Netflix political drama House of Cards.
"It's a book about leadership and his search for truth, informed by lessons and experiences he's had throughout his career, including his recent experiences in the Trump administration," Matt Latimer, a partner with Javelin told The New York Times. "It will speak to a broader desire in our country for more ethical leadership."
Comey testified before a Senate committee investigation Russian electoral interference in June, in an appearance broadcast live on television and watched by 20 million Americans, in an event dubbed the "political Super Bowl."
Comey's firing resulted in the Justice Department appointing former FBI director Robert Mueller as special counsel to lead the Russia investigation.