James Comey: Trump Treats Women Like 'Pieces of Meat,' Is 'Morally Unfit' to Be President
In an interview that aired on ABC Sunday, former FBI Director James Comey said that Donald Trump treats women like "pieces of meat" and is "morally unfit" to be president of the United States.
During the interview, which came ahead of the release of his book A Higher Loyalty: Truth, Lies, and Leadership, Comey slammed Trump's fitness for office, raising not only his treatment of women but his claim that there were "very fine people" on both sides of a deadly white nationalist rally in Charlottesville, Virginia, last August.
"A person who sees moral equivalence in Charlottesville, who talks about and treats women like they're pieces of meat, who lies constantly about matters big and small and insists the American people believe it, that person's not fit to be president of the United States, on moral grounds," Comey told George Stephanopoulos.
While many critics, and mental health experts, have suggested that the Trump might be mentally unfit to sit in the Oval Office, Comey, who was fired by Trump last May in the midst of his leading an investigation into Russian interference in the 2016 election, said it was morality where the 45th president fell well short.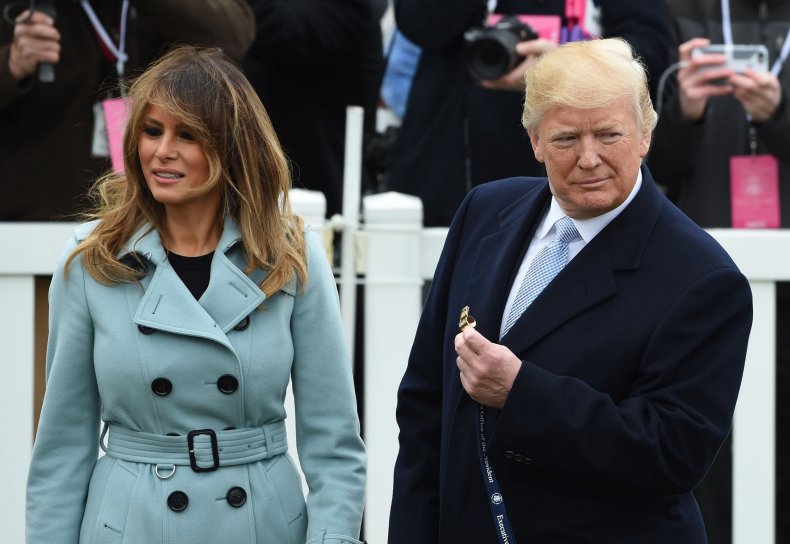 "I don't buy this stuff about him being mentally incompetent or early stages of dementia. He strikes me as a person of above average intelligence who's tracking conversations and knows what's going on," Comey said. "I don't think he's medically unfit to be president. I think he's morally unfit to be president."
Despite Comey's severe criticisms of the president, he said that the correct remedy was not to impeach Trump, but that the American public were "duty bound" to vote him out of office.
Trump has already hit back at Comey ad clips from the interview and excerpts from the book have leaked.
"The big questions in Comey's badly reviewed book aren't answered like, how come he gave up Classified Information (jail), why did he lie to Congress (jail), why did the DNC refuse to give Server to the FBI (why didn't they TAKE it), why the phony memos, McCabe's $700,000 & more?" Trump tweeted Sunday morning.