James Comey's Book Already On Bestseller Lists With Help Of Trump Feud
Former FBI director James Comey has seen his memoir shoot to the top of bestseller lists almost a month ahead of its release, apparently helped along by his snarky tweet to President Donald Trump.
Comey's book A Higher Loyalty: Truth, Lies, and Leadership, is set to be released on April 17, but Amazon currently has it in sixth place on its rolling bestsellers list, and it topped the bestseller list in the politics category, Fortune reported.
However, according to CNN, the book jumped from 15th place on Amazon's bestseller list to second place (before settling at sixth place) over the course of one day, which coincided with a Twitter spat between Comey and Trump.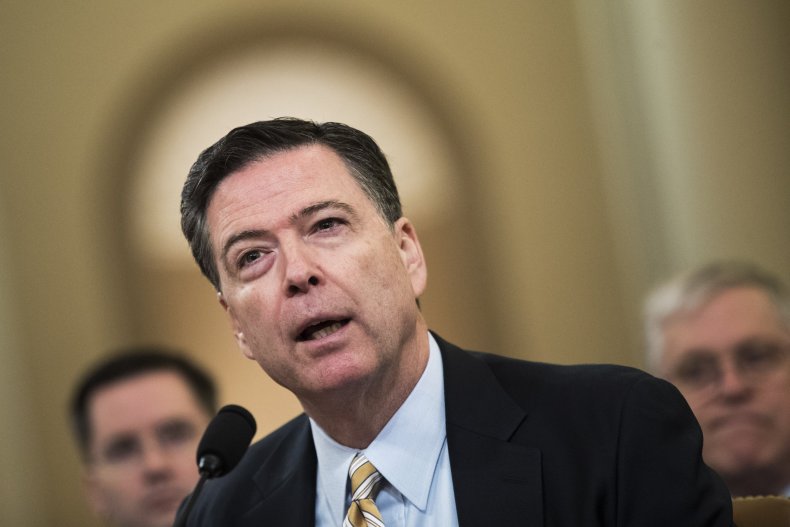 It is not yet clear whether the book will be a "tell-all" akin to the much-discussed Fire and Fury: Inside the Trump White House, by Michael Wolff, but a reply from the former intelligence chief to one of Trump's tweets suggests there will be plenty to read.
After Trump tweeted about the House Intelligence Committee's ruling that there was no collusion between Russia and the Trump campaign, he hit out at the FBI as being corrupt.
"The Fake News is beside themselves that McCabe was caught, called out and fired," he added in a Saturday tweet concerning Attorney General Jeff Sessions' firing of Andrew McCabe on Friday.
"How many hundreds of thousands of dollars was given to wife's campaign by Crooked H friend, Terry M, who was also under investigation? How many lies? How many leaks? Comey knew it all, and much more!" he wrote, prompting a reply from Comey.
"Mr. President, the American people will hear my story very soon. And they can judge for themselves who is honorable and who is not," Comey wrote, responding to Trump and teasing his own book in one fell swoop.
According to a description on the publisher's website, the book will feature "never-before-told experiences from some of the highest-stakes situations of his career in the past two decades of American government, exploring what good, ethical leadership looks like, and how it drives sound decisions."
The former FBI director will also appear on several talk shows days before the book is released, potentially batting back some of the more cutting remarks Trump has made since he dismissed Comey in 2017.