James Corden Exits 'Late Late Show', So Here Are Our Fav 'Carpool Karaokes'
It has been announced that the host of The Late Late Show, James Corden, will leave his role in 2023.
"It's been it's a really hard decision to leave because I'm so immensely proud of the show," the late-night host told Deadline. "I always thought I'd do it for five years and then leave and then I stayed on. I've really been thinking about it for a long time, thinking whether there might be one more adventure."
The first episode of Corden's run aired in March of 2015 and will end next year. Within the show, Corden and his team have come up with unique and fun games he plays with his celebrity guests including "Crosswalk the Musical," "Spill Your Guts," "Flinch" and the famous "Carpool Karaoke."
Over the years, Corden has asked many singers to join him on his way to work and sing some of their biggest hits. These performers include Justin Bieber, Nicki Minaj and BTS.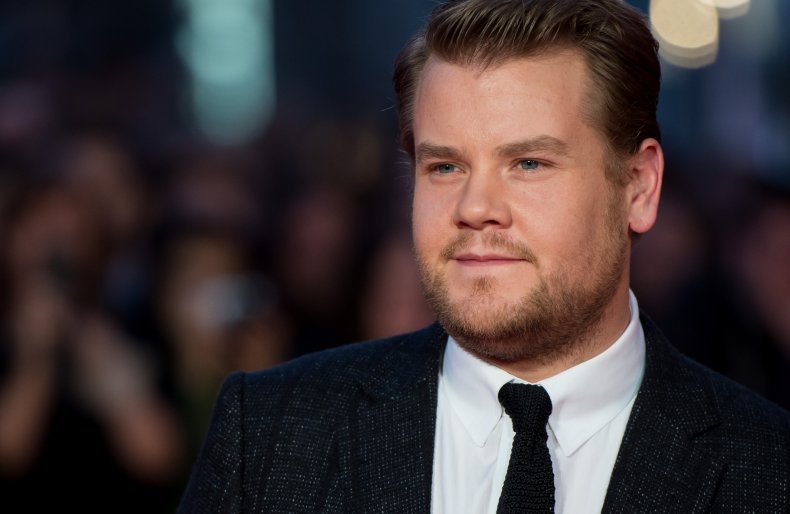 The best "Carpool Karaoke" episodes
Selena Gomez
In 2016, Selena Gomez joined Corden for his drive to work as they listen to some of her biggest hits including "Same Old Love," "Come and Get It," "Love You Like a Love Song" and "Hands To Myself."
Gomez also enticed Corden to make a few detours including for a ride on a roller coaster and getting some food at McDonald's.
Jennifer Lopez
Jennifer Lopez shows Corden what famous people she has in her phone—including Demi Lovato, Bradley Cooper and Dwayne "The Rock" Johnson. Corden jokingly texts Leonardo DiCaprio.
Lopez and Corden sing clips from her biggest hits including "On The Floor," "Love Don't Cost a Thing" and "Jenny from the Block."
Paul McCartney
Beatle Paul McCartney shows James Corden around Liverpool all while singing classic songs like "Penny Lane," "Let It Be" and "Blackbird."
They also explored some memorable places including a barbershop, the titular Penny Lane and even McCartney's childhood home. McCartney even surprised a pub with a performance of "A Hard Day's Night."
Adele
Corden asks singer Adele to join him for a drive around England to listen to Adele's hits such as "Hello," "Someone Like You" and "Rolling In The Deep."
Adele also explained that she was a big Spice Girls fan when she was younger by singing "Wannabe." Adele also proved that she can also rap, showing off with Nicki Minaj's verse in "Monster" by Kanye West.
Gwen Stefani
While singing hits including "The Sweet Escape," "Don't Speak," and "Rich Girls" in the car, Corden gushes over Gwen Stefani as he tells her she "doesn't age."
As a surprise to the viewers, actors George Clooney and Julia Roberts tag along for the ride as well as helping sing the lyrics to "Hollaback Girl" and Queen's "We Are The Champions."
Nicki Minaj
Nicki Minaj gives her best Adele impression in a newly released episode of "Carpool Karaoke." She even loved Adele's version of her verse in West's "Monster."
"I just loved it, she made me so so happy. She embodied Nicki Minaj," the rapper said.
Corden and Minaj listened to Minaj's music from over the past decade including "Super Bass," "Anaconda," and "Chun Li."