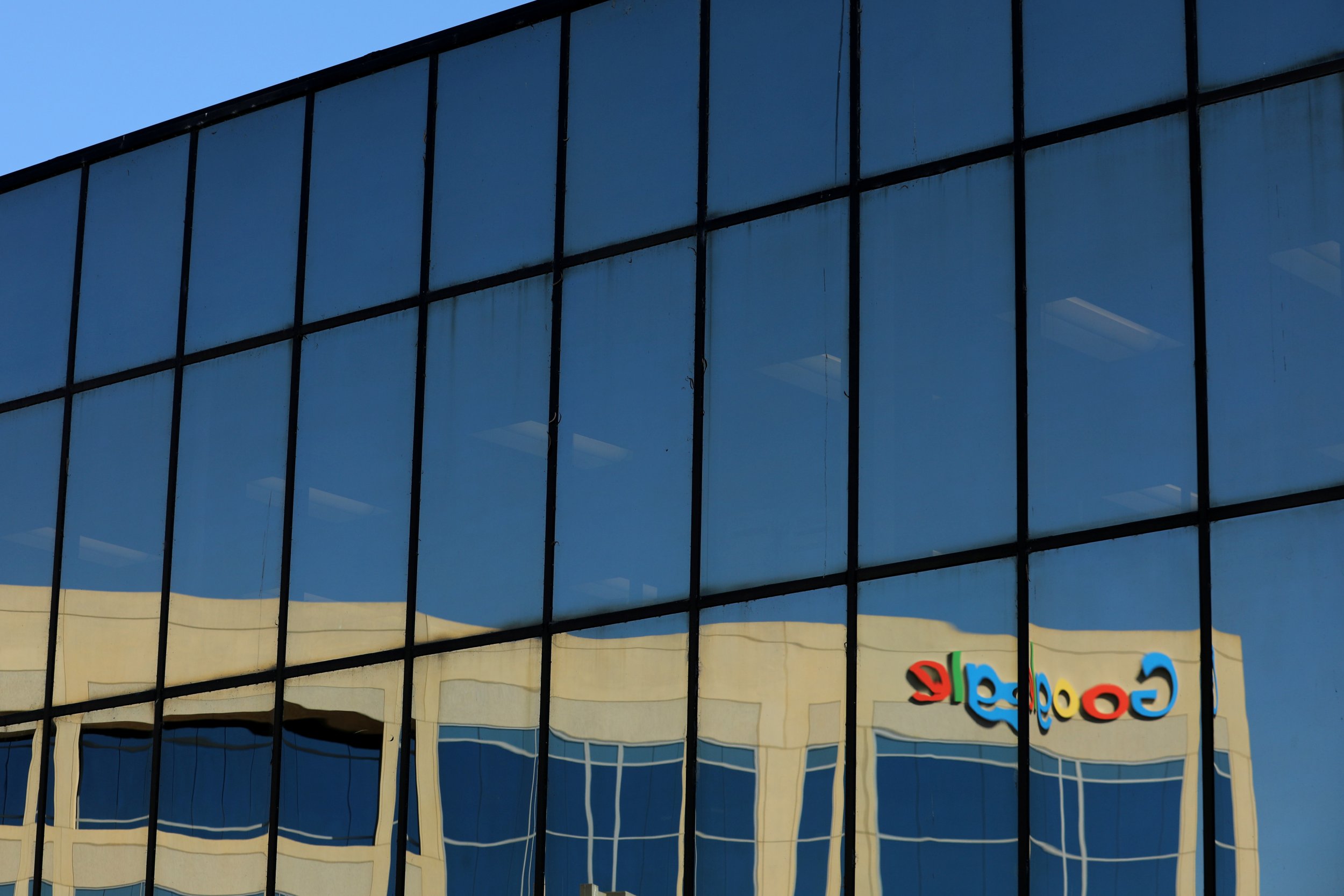 The former Google employee fired for writing a controversial memo about the company's diversity policy has created a Twitter account, "@Fired4Truth," adding to his snowballing online celebrity.
The account, which is not verified but which The New York Times has confirmed is genuine, sports a profile photo of Damore wearing a custom T-shirt parodying the Google logo and reading "Goolag," an apparent pun on the prison camps introduced to the Soviet Union by Josef Stalin.
His biography reads: "Former Google Senior Software Engineer and Harvard PhD student, fired for telling the truth."
One post showed him standing outside Google's Mountain View campus holding a sign that reads "fired for truth."
The account's creation follows Damore's decision to grant two of his first major interviews on his firing to right-wing YouTube personalities Stefan Molyneux and Jordan B. Peterson. The Twitter account further demonstrates Damore's growing cachet among figures associated with the "alt-right" white nationalist movement and other online conservatives.
The photographer Peter Duke, whom The New York Times Magazine recently hailed as "the Annie Leibovitz of the alt-right," posted a portrait of Damore standing in front of an American flag with the caption "not all heroes wear capes," a message Damore subsequently retweeted.
Damore has also retweeted messages of support from Katie McHugh, a journalist fired by Breitbart News for tweeting anti-Muslim comments following an attack in London in June, and the "American nationalist" commentator Mike Cernovich.
Newsweek has reached out to Damore for a comment on the account but not yet received a response.
Damore was sacked from Google after he circulated a 10-page memo that cited alleged differences in the way men and women approach their work as evidence that current models for promoting diversity in the business are not functioning well.
Google said that his words "violate our code of conduct and cross the line by advancing harmful gender stereotypes." Damore has said that he is considering legal action against the company. A crowdfunding page purporting to support his efforts has raised nearly $40,000.