Journalist Says CBP Agent Stopped Him at Airport, Accused Him of Being 'Fake News Media'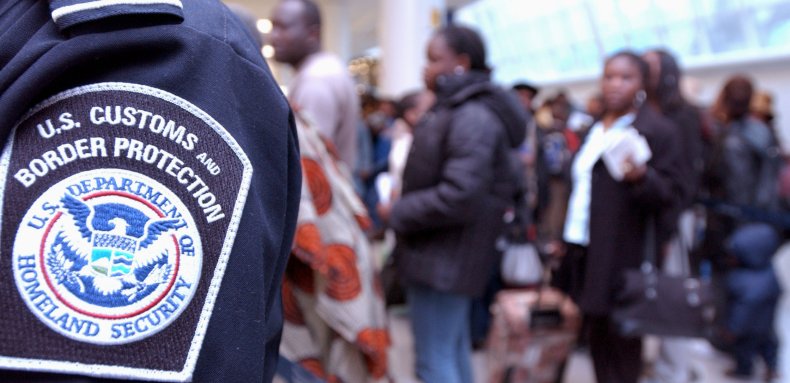 A U.S. Customs and Border Protection (CBP) official confirmed on Friday that an immigration officer processing entrants through the Los Angeles International Airport did accost a British journalist after he presented his press visa.
"Yes, the incident happened," CBP spokesperson Jaime Ruiz told Newsweek, referring to allegations made by Empire Magazine writer James Dyer, who said on Thursday that a CBP officer derided him as "fake news" and inquired about whether he worked for MSNBC or CNN, both frequent targets of President Donald Trump.
Dyer had tweeted Thursday afternoon that, upon his arrival at LAX, a CBP officer "accused [him] of being part of the 'fake news media.'"
"He wanted to know if I'd ever worked for CNN or MSNBC or other outlets that are 'spreading lies to the American people,'" Dyer said. "He aggressively told me that journalists are liars and are attacking their democracy."
In a correspondence with Newsweek, Dyer explained his decision not to file a formal complaint, despite the urging of CBP officials.
"While I think he was out of line, I don't believe he should be singled out and potentially suffer for it," Dyer told Newsweek. "Perhaps just CBP could better communicate what is and isn't appropriate to border personnel. I respect his right to hold whatever views he wishes. That said, I do think it was inappropriate to say that while working in an official capacity."
He said he was ultimately let go after he informed the officer of the subject of his reporting venture: Star Wars.
Ruiz said that the agency is "strongly advising Mr. Dyer to file a formal complaint so this matter is properly investigated and resolved."
While Dyer did not express any desire to pursue the matter further—and CBP would not name the individual suspected of harassing Dyer—he did profess that the encounter disappointed him and tainted his perspective of the free press in America, something historically regarded as a robust and respected institution.
"It's hugely disheartening to see that this 'fake news' narrative that Trump has started has become so normalized that a customs official greeting visitors to the country is announcing it as fact," he said. "That and hostility toward press is a tool of autocratic regimes and not what you expect from the US. I don't recall ever having had any border issues in the past, here or anywhere else. I think the crux of why this surprised me so much is that it really shouldn't happen in America. It shows just how far the narrative of misinformation has taken root and that's very worrying."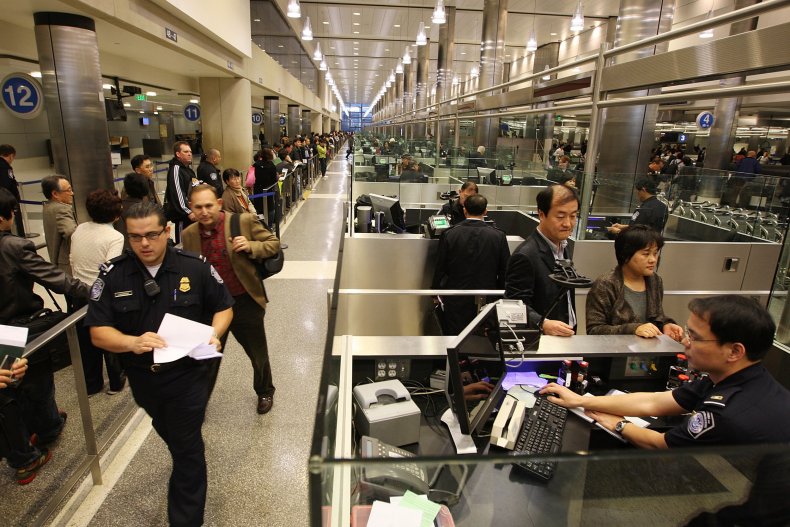 In a separate statement to Newsweek, a CBP spokesperson said:
"U.S. Customs and Border Protection (CBP) received notice of a traveler's experience at LAX this afternoon. All CBP officers take an Oath of Office, a solemn pledge that conveys great responsibility and one that should be carried out at all times with the utmost professionalism. Inappropriate comments or behavior are not tolerated, and do not reflect our values of vigilance, integrity and professionalism. We strive to treat all travelers with dignity and respect."
The State Department, responsible for issuing foreign press visas, said in a statement that CBP "officials at the port-of-entry have authority to permit or deny admission to the United States. After an individual presents a passport, visa, and Form I-20 at the port-of-entry, a CBP official makes a decision regarding entry."
The department would not comment about Dyer's incident specifically.
This article has been updated to correct a typo.