James Fields Jr. Sentence: Jury Recommends Charlottesville Car Attacker Get Life in Prison for Heather Heyer Murder
After being convicted of killing Heather Heyer, a jury recommended that James Fields Jr. be sent to prison for the rest of his life... and then some.
Following deliberations, on Tuesday, the jury recommended Fields serve life in prison plus 419 years for killing Heyer and charges related to the incident causing her death according to the Associated Press. The jury reached its verdict after about four hours of deliberation over a two-day period.
On Friday, the jury convicted Fields of killing Heyer after he drove into counter protesters during the "Unite the Right" rally in Charlottesville, Virginia, on August 12, 2017. He was also found guilty of nine other charges, as well.
Jurors also recommended Fields serve 70 years for each of five malicious wounding charges, 20 years for each of three malicious wounding charges and nine years for one charge of leaving the scene of an accident. Judge Richard Moore will have the final say in Fields's sentencing and set a sentencing date of March 29.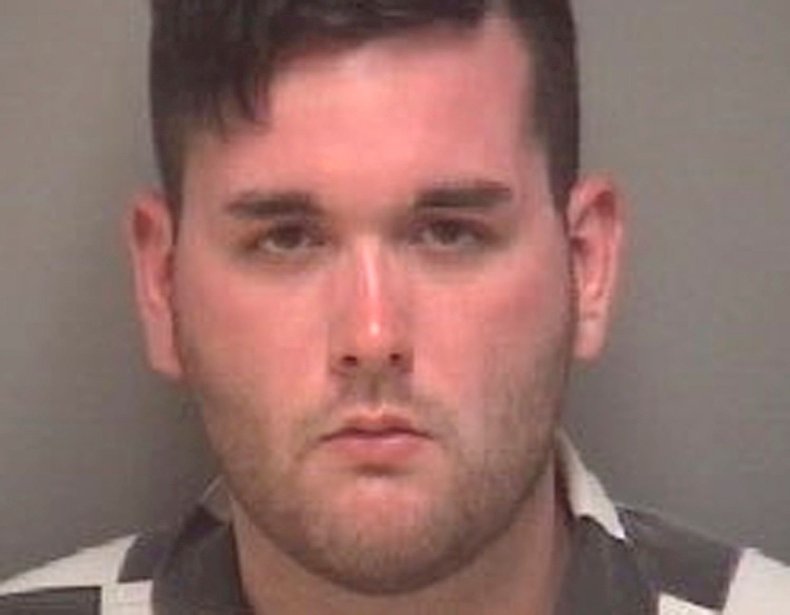 During the trial, prosecutor Nina-Alice Antony argued that Fields was acting upon his hatred when he sped into a crowd of people. Antony pointed out that only months before Heyer was killed, Fields posted a meme on Facebook that showed bodies labeled "protesters" being thrown into the air after a car hit them.
However, Fields's attorney, John Hill, claimed that his client was "scared to death" after violent clashes between counter protesters and United the Right rally participants. When he drove into the crowd, Hill argued, his client was acting out of fear.
Several witnesses testified during the trial, including Heyer's mother, Susan Bro. She likened the life-changing trauma she and her family experienced following her daughter's death to an "explosion." Bro told the courtroom that Fields tried to silence her daughter, who was "full of love, justice and fairness," according to the Richmond Times-Dispatch.
While Bro refused to let Fields silence her daughter, she added that she does not hate the man who was convicted of killing Heyer. Instead, she told the jury that she left his fate in the "hands of justice."
Wednesday Bowie, who was injured during the attack when Fields put his car in reverse, also testified before the jury made their recommendation. Before leaving the stand, she told the jury that the world is not a safe place if Fields is allowed to remain in it, according to WVIR.
Heyer was 32 years old when she was killed and worked as a paralegal. Martin Marcus, who was with Heyer when she was killed and also injured, called her a "great person" during his emotional testimony.
James Fields Jr. Sentence: Jury Recommends Charlottesville Car Attacker Get Life in Prison for Heather Heyer Murder | U.S.