James Franco Accused of Sextortion, Trading Roles for Orgies by Acting Class Students
Two women who attended James Franco's acting class at the Studio 4 school in Los Angeles have sued the actor and his production company, accusing him of subjecting them to sexually exploitative film shoots and auditions, all the while promising roles that never materialized, according to The New York Times and NBC News.
Sarah Tither-Kaplan and Toni Gaal, accuse Franco and his partners of creating a scam acting school which mainly existed to provide himself and his friends with young actresses.
The women accuse Franco of being "engaged in widespread inappropriate and sexually charged behavior towards female students by sexualizing their power as a teacher and an employer by dangling the opportunity for roles in their projects." This "led to an environment of harassment and sexual exploitation both in and out of the class." Often, according to the suit, no roles would materialize.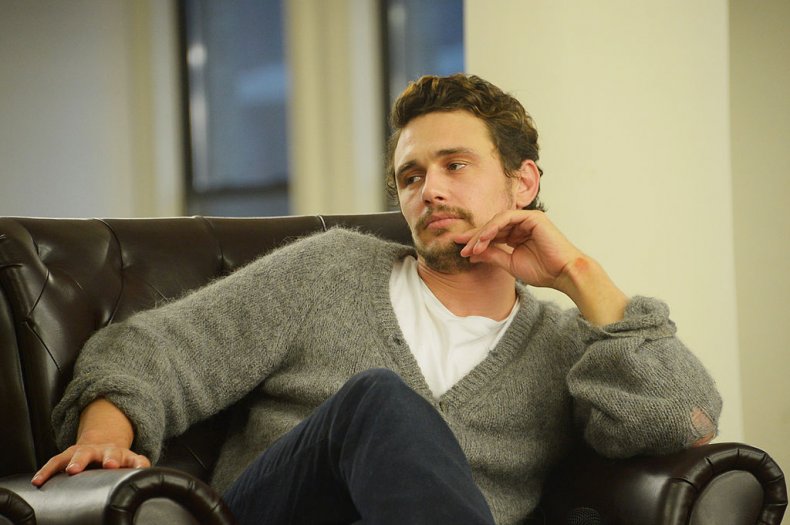 According to the suit, students were enticed to the school with promises of exclusive-to-students roles and auditions—but the auditions they were invited to turned out to be calls open to non-students.
They allege that for up to $2,000 each, students might sign up for a master class, and included $750 for a master class in sex scenes. The suit alleges students signing up for the sex scene class had to audition on tape "so that Franco could later review the material," and sign away their rights to the recording.
During the classes themselves, they allege women "were routinely pressured to engage in simulated sex acts that went far beyond the standards in the industry." The classes allegedly included "overt sexual acts, nudity and performing in sex scenes—often in an orgy-type setting."
Gaal participated in auditions for the sex scene class and a callback, but says she was rejected after voicing concerns about how the class was being run.
Tither-Kaplan participated in the class and said she was often required to appear nude or in sex scenes. During one of the classes, while making an orgy scene for one of Franco's independent films—which were occasionally filmed at the school, and many of which remain unreleased—Mr. Franco "removed plastic guards that covered other actresses' vaginas while he simulated oral sex on them," according to the suit.
The lawsuit requests monetary damages, as well as the return and destruction of any footage taken during the master classes. The suit was filed as a class-action status, so other students could join.
Also named as defendants in the suit are Vince Jolivette, Franco's business partner, their production company, Rabbit Bandini, and Rabbit Bandini's general manager, Jay Davis.
Franco opened his Studio 4 school in 2014 with the help of Jolivette. It had branches in Los Angeles and New York. Both women joined the same year it opened, and paid monthly tuitions of $300 each. The school was closed in 2017.
Franco has faced allegations of sexual misconduct before, including a 2017 incident in which screencaps of Franco trying to pick up a 17-year-old girl over Instagram's instant messenger were posted. Franco admitted they were legitimate.
In a January 2018 interview with Stephen Colbert on The Late Show, Franco responded to previous allegations.
"If there is restitution to be made, I will make it," Franco said. "If I have done something wrong, I will fix it. I have to."