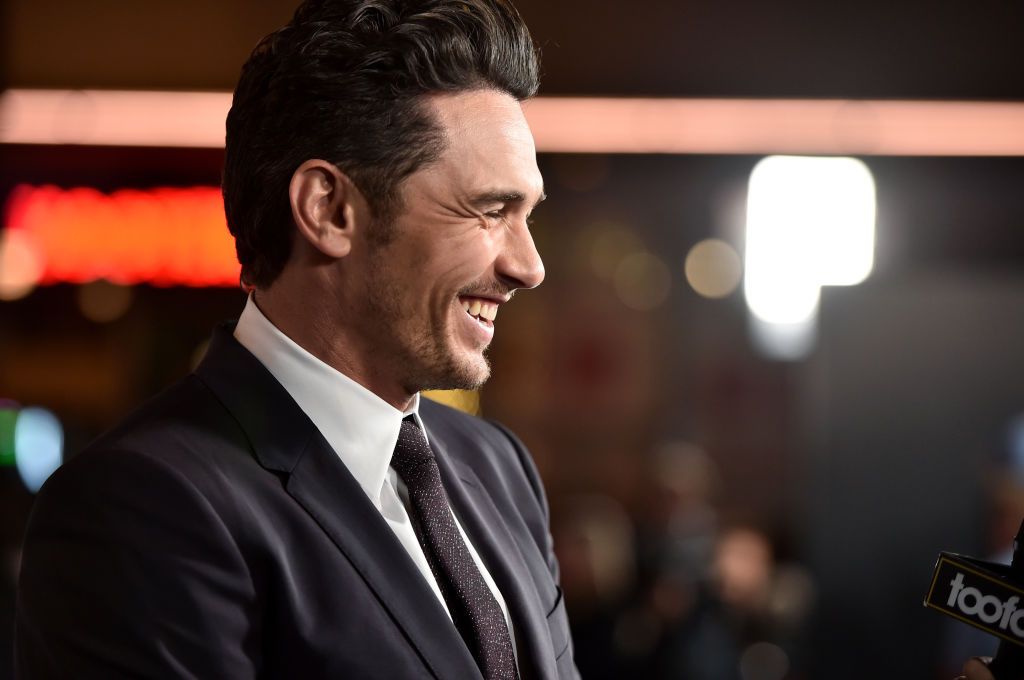 Tommy Wiseau and the Golden Globes wrap-it-up music weren't the only things James Franco battled when accepting his Best Actor award on Sunday night. Unbeknownst to the actor, he also experienced a surge of backlash on Twitter while accepting his second Globe (he also won Best Actor in a Miniseries or TV Movie for James Dean in 2002).
Actress Ally Sheedy, who appeared in Franco's 2014 off-Broadway play, The Long Shrift, asked several times why Franco was allowed at the Golden Globes. "James Franco just won. Please never ever ask me why I left the film/tv business," she wrote. The Breakfast Club star insinuated it was hypocritical of the 39-year-old actor to wear a "Time's Up" button on his all-black ensemble, but she deleted her tweets shortly after posting them.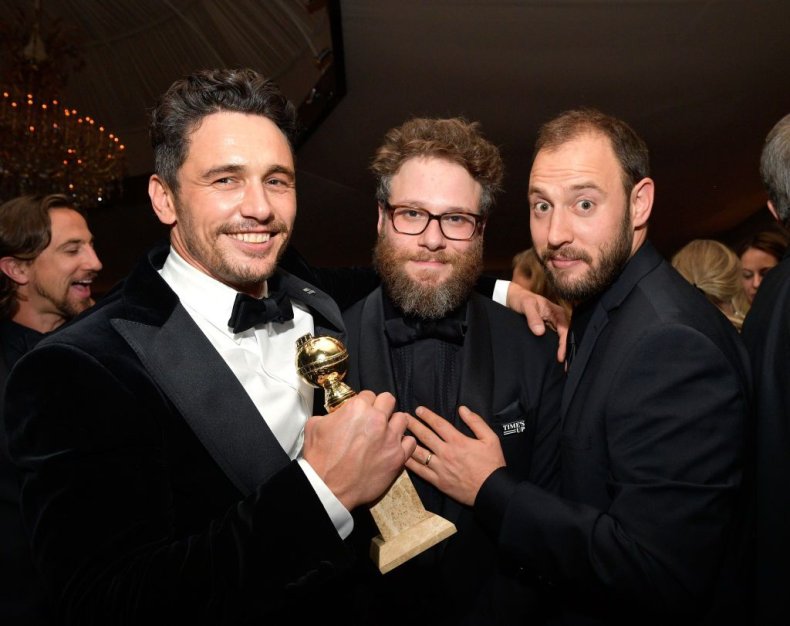 Sheedy wasn't alone. Another woman tweeted a story about Franco assaulting her, and others recalled the time he tried to coerce a teenage girl into visiting his hotel room in 2014.
According to Gawker, Franco sent flirtatious messages via Instagram and iMessage to a then-17-year-old Scottish fan who attended his performance in Of Mice and Men on Broadway. After she took a video of him and posted it to her Instagram account, the then-35-year-old actor allegedly asked her to tag him in it. Once that opened their Instagram DMs, Franco sent rapid-fire messages asking for information about the girl. When she confirmed she was 17, he continued to send messages and asked if he should get a hotel room for them.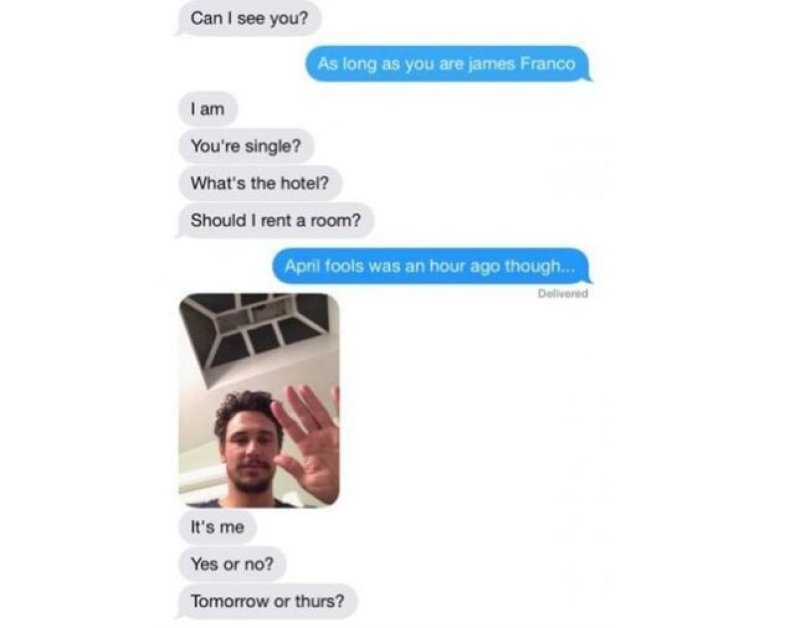 Days after the story broke on Gawker, Franco appeared on Live With Kelly and Michael and admitted to trying to arrange a hook-up with the girl, though he didn't explain why he had hit on someone who wasn't of legal age. "In my position, not only do I have to go through the embarrassing rituals of meeting someone, but sometimes it gets published for the world," he said.
Bizarrely enough, Franco was in the middle of promoting the Gia Coppola–directed film Palo Alto, based on his own book of short stories. In the film, Franco plays an adult soccer coach in a sexual relationship with one of his underage players (Emma Roberts).
Neither Sheedy nor Franco responded to requests for a comment.