James Franco, Pamela Anderson, Lauren Conrad: Why Do They Write Books?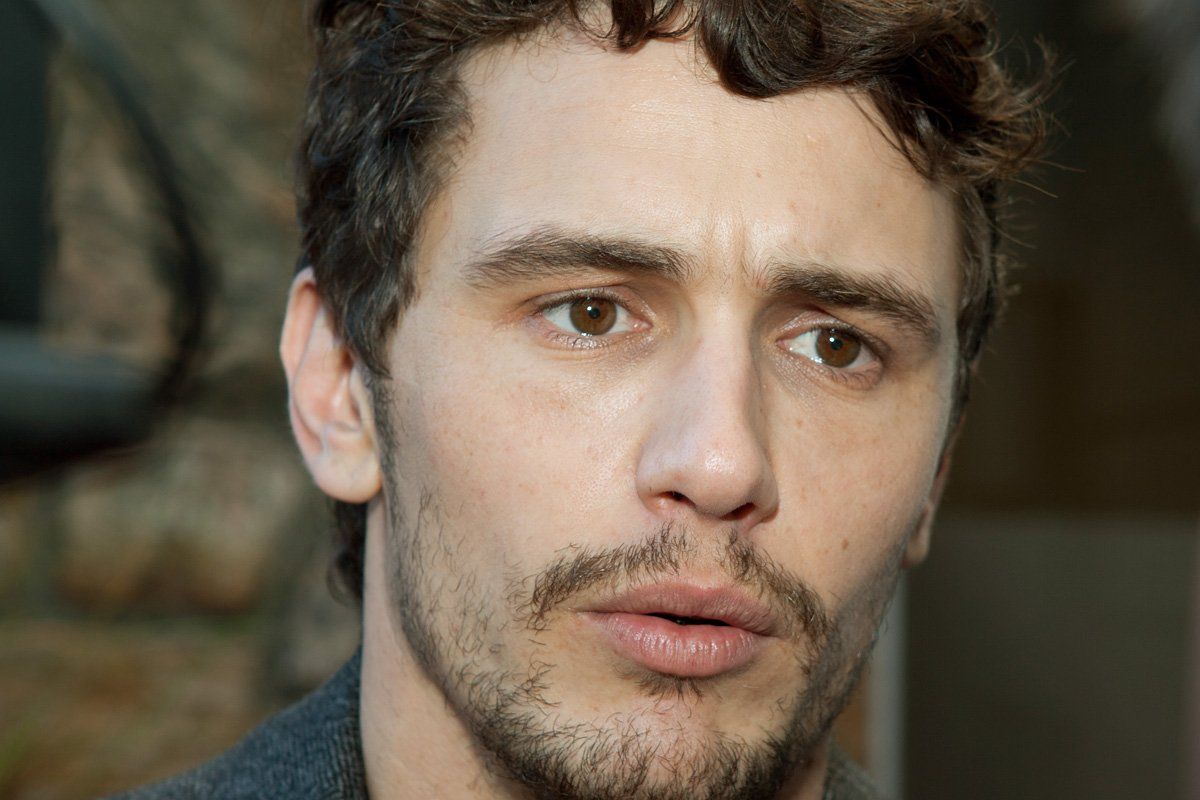 Earlier this year James Franco played Allen Ginsberg in the drama Howl, and now he's a writer in real life, too. His short-story collection, Palo Alto, about a bunch of California freaks and geeks, hits bookstores on Oct. 19. Unfortunately, most book reviewers don't double as members of the James Franco Fan Club, like the rest of us. Here come the sharpened knives. The San Francisco Chronicle panned it as "part of some ongoing performance, where he now plays a lazy and insipid writer whose sole focus is exploring youthful anomie." Franco is such a celebrated actor—he's a frontrunner in this year's Oscar race for his performance in Danny Boyle's 127 Hours—why would he even risk a second career? Tori Spelling and Chelsea Handler probably have summer homes to thank for their writing, but they don't dabble in fiction. Here are five reasons other actors have:
1. Dude, I'm an artist.
Heartthrob looks aside, Franco is the Lady Gaga of Hollywood, dipping in various avant-garde art forms. That was also the path of '90s indie "it" boy Ethan Hawke. No one would argue that 1996's The Hottest State (about the New York art scene) or 2002's Ash Wednesday (a cross-country story) is a book that's still talked about. But they helped cement Hawke's literary cred, bolstered by performances in such films as Waking Life and Before Sunset. Hawke even directed The Hottest State as a feature film. It made a paltry $31,216 at the domestic box office, but isn't that the point? Most real artists take financial blows for their craft.
2. To channel their crazy.
In 2005, a year after Marlon Brando's death, the actor's pirate novel, Fan-Tan, co-written with Donald Cammell, was published. It was treated as a suitably kooky addition to Brando's legacy. "It leaves a sweet tang of the garbled fantasies infecting movie dreamers—quixotic, undaunted, doomed from the word go," wrote The Village Voice. It reported that Brando improvised the characters while Cammell transcribed their ramblings and created a narrative. It's not likely that Brando saw a big book deal in his future, and he had little interest in his "image." If you're Marlon Brando, improvising Chinese pirate dramas with a Scottish director is a typical Tuesday night.
Similarly, Carrie Fisher, whose film career had long since cooled off, regained the spotlight with her novels and memoir. Postcards From the Edge (1987) had the distinction of making everyone forget about Princess Leia, but if you're as famously eccentric as Fisher, writing a novel alluding to your drug problems is on par with filming a season of a reality show or moving James Blunt into your house. Why not, right?
3. Because you're a multitasker.
This is by far the rarest of celebrity-author rationales. Steve Martin's well-received and best-selling novellas were born out of a genuine desire to root around for ways to express himself. After all, he's been an actor, comedian, Oscar host, and bluegrass banjo player—and he wears all his hats with equal aplomb. Still, he's not a major force in any field. "Is it ridiculous to view Steve Martin as an underachiever?" began The New York Times Book Review's positive take on Shopgirl (2000). According to Bookscan, it's sold 384,000 copies, making him a genuine hit in the literary world.
4. Show me the money.
Ah, money, the great unseen hand of Hollywood authors. Pamela Anderson's Star, a New York Times bestseller in 2004, features its author topless on the cover, a marketing gimmick Dostoevsky wasn't smart enough to ask for. More recently, Hilary Duff's book-signing tour for her young-adult novel, Elixir ("Clea Raymond has felt the glare of the spotlight her entire life," begins Amazon's plot summary), has gotten her back on gossip Web sites, a change of pace for the faded teen star. These authors have nothing to say or prove, and if the right movie offer came along, they'd lay down their pens in a heartbeat and never speak of writing again.
5. Because your 15 minutes are about to expire!
Lauren Conrad committed to her LA Candy trilogy once she stepped out of the spotlight from her TV gig. What's that? She's not an actress? As anyone who's watched The Hills knows, she's an actress of the first order—and who else to better create fiction?