James Gunn, Peter Frampton and Other Celebs React to Space Force Troops Being Named 'Guardians'
Vice President Mike Pence's announcement that members of the U.S. Space Force would be known as Guardians hit some social media users like a rocket on Friday.
The sixth branch of the U.S. Armed Forces, the Space Force was established by President Donald Trump in 2019. Trump said the Space Force would help the U.S. achieve superiority in space, which he called the "world's newest warfighting domain." After Pence's announcement, fans of comic books and the Marvel Cinematic Universe ribbed the nomenclature on Twitter for apparently co-opting the name of the Guardians of the Galaxy series.
"It was my honor to announce today, that the men and women of the Space Force will be known as GUARDIANS!" Pence tweeted, adding "#SemperSupra," the Space Force's Latin motto which translates to "always above."
Rock musician Peter Frampton criticized both the name and Trump in a Friday tweet.
"I LOVE this movie but love nothing abt Space Force with rip off badge from StarTrek this is pitiful," Frampton wrote. "Do we need a special branch of the military for this? It's all about tv shows for Mr Orange. Wait unless we can slip him into a parallel universe using The string cheese theory?"
Former Director of the United States Office of Government Ethics Walter Shaub asked for clarification on the name.
"I want to be sure to use their full title accurately, so has there been any word on whether they are Earth Guardians, Space Guardians or Guardians of the Galaxy?" Shaub asked. "And what is being done to keep the other services from calling them Trekkies?"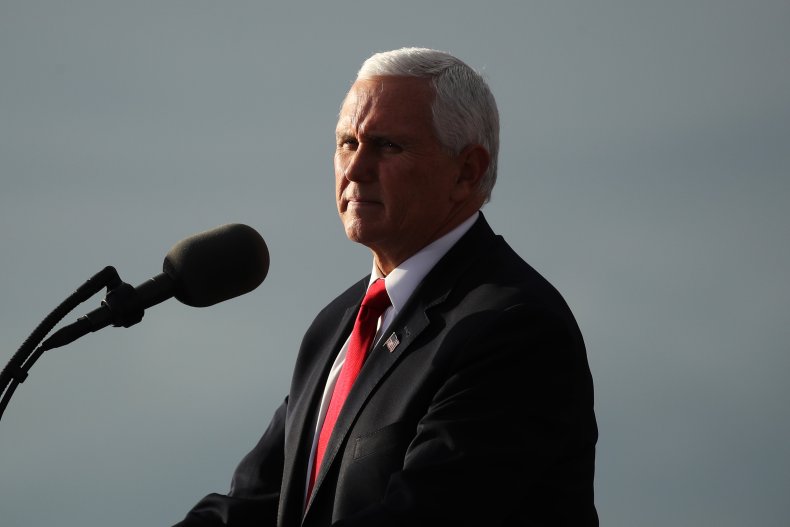 MSNBC producer Andrew Paul Joyce tweeted that he looked forward to Guardian-related television advertising.
"Can't wait until the first time I see a USAA ad with a Space Force "Guardian" explaining why they get discounted home and auto insurance for their space service," Joyce wrote.
According to the Space Force website, the name was chosen after a "yearlong process that produced hundreds of submissions and research involving space professionals and members of the general public."
Podcast host and columnist Dan Savage expressed incredulity at the described procedure involved in choosing the name.
"Hundreds of submissions and one screening of Guardians of the Galaxy at the White House," Savage tweeted.
"Proud to announce I will be a Space Force Mess Hall Guardian," tweeted screenwriter Dan Hernandez. "Such an honor to be selected to test all space food."
James Gunn, director of the Guardians of the Galaxy films, appeared to point his comment at Pence. "Can we sue this dork?" Gunn tweeted.
Despite the comments about the collective name of Space Force members, there are roughly 16,000 Guardians currently working under the Space Force umbrella. The first 7 enlistees into the Space Force graduated from basic training at Joint Base San Antonio-Lackland in Texas in December.