James Gunn Says He Will 'Kill Anyone' in 'The Suicide Squad'
Writer and director James Gunn has told how he is open to "killing anyone" in The Suicide Squad, "no matter what the repercussions are".
The Suicide Squad is set to feature a string of characters from the DC Extended Universe (DCEU), including Harley Quinn (Margot Robbie) and Peacemaker (John Cena).
Gunn revealed to Den of Geek that he had to "ignore the potential blowback" that comes with killing a core character.
He explained: "It had to naturally be who was going die. I told them the story, and I wrote the story in a very natural way where A leads to B, and B leads to C," he said. "Being able to tell the story of a character dying, it had to be earned, it had to work, so that's really it."
The Guardians of the Galaxy director added that he is "just the servant" of the story.
"It's all in relationship to the story that I would kill anyone who the story saw fit to kill. I'm working for the story. I'm just the servant of the story," he told the publication. "So whatever the story says is what I'm going to do, no matter what the repercussions are for anything."
Newsweek has contacted representatives of Gunn for comment.
Not all fans of the DCEU have taken the news well.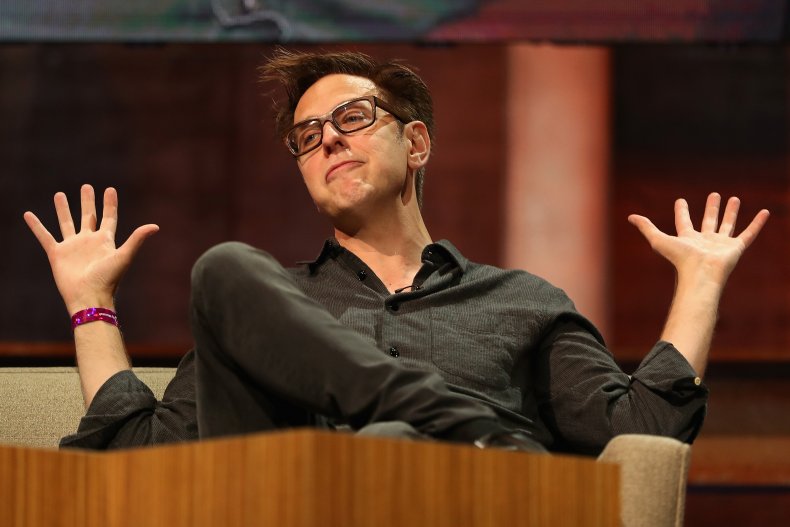 Over the weekend, Gunn shared a tweet detailing the daily death threats he gets as a result of the film.
"This morning on IG: 'This is a threat. If you kill (character name redacted) I will hatecrime you.' Every. Single. Day," he wrote.
When praised by a fan for his "perseverance" in spite of the backlash, Gunn said: "If you read the comments below this thread, they're someone around the average of 75 or 50 positive to 1 negative - too many artists get bogged down in the negative ones & grow numb to the positive ones. I try not to get bogged down in either & stay focused on what I love to do."
Meanwhile, fans have begun speculating who could be axed in the film.
Twitter user @Danish80525956 wrote: "I think everyone will die only peacemaker and Harley will survive #SuicideSquad."
"Harley dies in The Suicide Squad. Calling it now. Where else do you really take her character that is interesting? And non-redundant?" @TheJozz20 speculated.
@IRHotTakes predicted: "Suicide Squad's gimmick is that ANYONE CAN DIE but we all know Harley and Deadshot are going to make it and What's Her Name and That Guy are doomed."
"James Gunn's Suicide Squad Theory: Everyone dies. Even Harley. Flashpoint is coming, so anyone can die," @superswimteam7 tweeted.
The Suicide Squad will be released on August 6.