NBA superstar James Harden has reportedly been sent from the Houston Rockets to the Brooklyn Nets in a blockbuster trade Wednesday.
ESPN's Adrian Wojnarowski first reported the deal Wednesday afternoon.
Brooklyn's acquisition of Harden was part of a three-way deal between Houston, Brooklyn and the Cleveland Cavaliers, according to Wojnarowski.
"Reporting w/@RamonaShelburne: Brooklyn's acquiring James Harden in a three-way deal with Cleveland. Caris LeVert, Dante Exum, Rodions Kurucs, four 1st round picks – including Cavs' 2022 first via Bucks -- and 4 Nets pick swaps to Rockets. Jarrett Allen, Taurean Prince to Cavs," Wojnarowski tweeted.
Harden had become unhappy with the Rockets this season, and losing 117-100 to the Lakers on Tuesday night did not help matters. After the loss, Harden said his team was "just not good enough."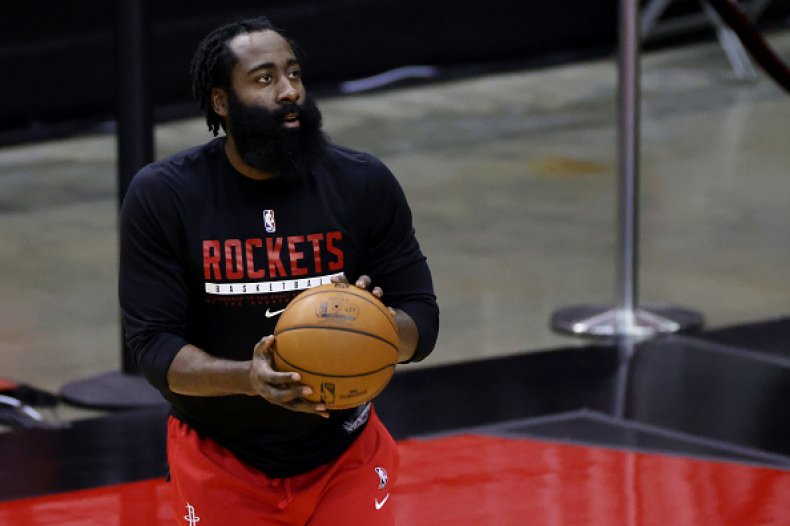 In previous seasons, the Rockets challenged for the Western Conference title, only to be shot down by the Golden State Warriors in many of those years.
The Rockets withheld Harden from team activities on Wednesday while team officials sought offers from both the Nets and Philadelphia 76ers for their star.
"We felt that it was best for the group and best for James not to come to practice," Rockets coach Stephen Silas told reporters.
Harden said the Rockets' situation can't be fixed, and Silas said the issue with Harden must be resolved if the team wanted to move forward.
"There has to be some sort of resolution, whether it's a complete buy-in at some level or some other way to get it taken care of," Silas said. "Yeah, it's not an easy situation by any stretch of the imagination. But for a team and a team atmosphere and the good of the team, I'll say, everybody needs to be pointed in the same direction."
The Rockets are 3-6 this season and a half game back from last place in the Western Conference. The Nets are currently 6-6 and in seventh place in the Eastern Conference.