Who is James Hart Stern? Black Man Who Leads Neo-Nazi Group Vows to Eradicate Them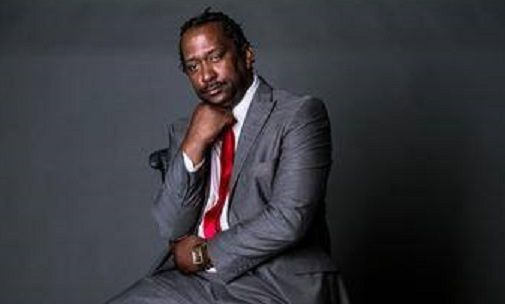 A black civil rights activist who previously dissolved a Ku Klux Klan chapter has taken over as president of one of the most prominent neo-Nazi groups in the U.S.
James Hart Stern, 54, has been named as the director and president of National Socialist Movement (NSM), having taken over from their former leader Jeff Schoep on February 15, according to court filings seen by the Southern Poverty Law Center.
As reported by WVIR, Stern states that he had "no official or casual relationship with this group prior [to February 2019]," and therefore cannot be held responsible for their actions.
The NSM is one of several groups being sued for conspiracy and negligence following their involvement in the deadly "Unite the Right" rally held in Charlottesville, Virginia, in 2017.
The documents are asking a federal court in Virginia to rule against the NSM before one of the lawsuits goes to trial, reports Associated Press. Stern is reportedly aiming to use his position as president to undermine their defense in the lawsuit.
Matthew Heimbach, a white nationalist who previously served as NSM's community outreach director, said Schoep's departure arrived as he and other prominent members of the far-right group clashed about the direction in which the group was heading. Heimbach told AP that some members "essentially want it to remain a politically impotent white supremacist gang."
Heimbach said that Stern's apparent takeover of the group will spell an end for NSM in its current format. "I think it's kind of a sad obit for one of the longest-running white nationalist organizations," Heimbach said.
Stern previously dissolved a KKK chapter in Michigan after meeting former Grand Wizard Edgar Ray Killen in prison while serving a five-year sentence for wire fraud, according to the SPLC.
Killen, who died in January 2018 at age 92, was serving a 60-year prison sentence for the "Mississippi Burning" killings of civil rights workers James Chaney, Andrew Goodman and Michael Schwerner in Neshoba County, Mississippi, in June 1964.
After sharing a cell between August 2010 to November 2011, Killen gave Stern power of attorney and land rights, which he used to dissolve a chapter of the KKK that Killen once belonged to.
According to a February 2017 blog post from Stern, he previously worked with Schoep and the NSM to replace the Nazi swastika as the group's logo with an Odal rune. He wrote how he was meeting with Schoep later that month to sign a "proclamation acknowledging the NSM denouncing being a white supremacist group."
"I have personally targeted eradicating the [KKK] and the National Socialist Movement, which are two organizations here in this country which have all too long been given privileges they don't deserve," Stern added in a video posted on his site, reports AP.
Stern did not immediately return a request for comment.