What Is Dr. James Mason Heaps Accused Of? Former UCLA Gynecologist Facing Multiple Charges
A gynecologist who worked for more than three decades at the University of California, Los Angeles (UCLA) is accused of sexually abusing patients under his care.
James Mason Heaps, 62, worked part-time at UCLA's health center from 1983 to 2010 and had staff privileges at the school's medical center from 1988 until last year.
He has been charged with two counts of sexual battery by fraud and one count of sexual exploitation in allegations relating to two patients, USA Today reported. Heaps' attorney has denied any wrongdoing.
UCLA is under fire for how it handled the allegations which first came to light in 2017. It emerged that the university first received a complaint against the doctor back then and removed him from practice but only this week made it public why he was placed on leave.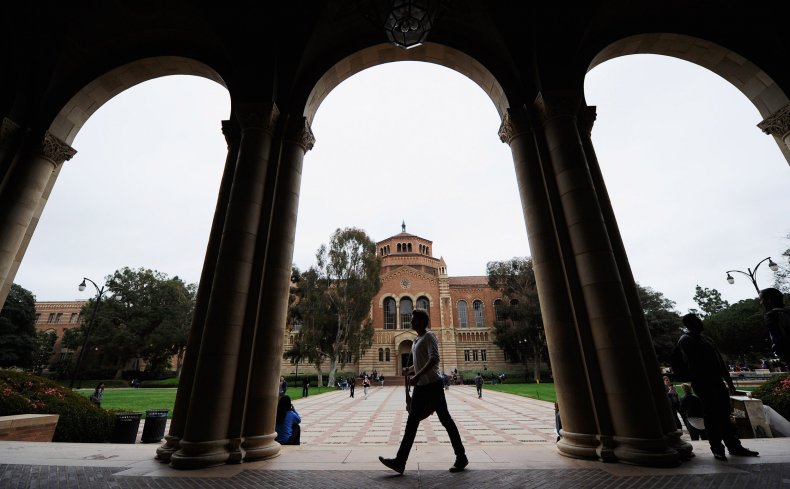 Rhonda Curry, a UCLA Health spokeswoman, said: "We are deeply sorry for this. We know we could have done better… We want and need to hear from other possible patients."
When the institution had investigated a complaint by a woman of inappropriate touching and comments, it found two other patients, one of whom was a student at the time, had made similar complaints in 2014 and 2015, the Los Angeles Times reported.
One of the accusers said that during an examination in 2017, Heaps touched her buttocks when he examined her lower back and inappropriately touched her breasts. The other patient accused Heaps of inappropriate touching.
Heaps' lawyer, Tracy Green, insists that all the physical contact was medically necessary. "Everything was done for a medical reason," Green said. "These are baseless allegations. He's a respected, talented and thorough gynecological oncologist who always sought to treat his patients with dignity and respect."
Heaps, who earned $1.045 million from his job at UCLA in 2017, gave himself up to police on Monday and was released by the Los Angeles district attorney on bail. His medical license is current, according to the state medical board's website, USA Today reported.
Attorney John Manly, who represents plaintiffs in sexual abuse cases, told the L.A. Times at least one patient said she believed she was abused by Heaps when he was a doctor at UCLA in the 1990s and has spoken to police.
The university said it would carry out an independent review of how it responds to sexual misconduct claims in clinical settings.
University Chancellor Gene Block and Vice Chancellor John Mazziotta said in a joint statement: "Sexual abuse in any form is unacceptable and represents an inexcusable breach of the physician-patient relationship. We are deeply sorry that a former UCLA physician violated our policies and standards, our trust and the trust of his patients."
In 2018, UCLA's rival school, the University of Southern California, had to pay out $215 million to 500 current and former students who made complaints against gynecologist Dr. George Tyndall, USA Today reported.