James Holzhauer Advances to Face Nemesis Emma Boettcher in 'Jeopardy!' Tournament of Champions Finals
James is a professional sports bettor who went on the quiz show Jeopardy! and rolled the dice to make a name for himself this year on the popular quiz show. As his fortunes grew and his name became more known, he skyrocketed to fame, until his luck ran out by losing to Emma Boettcher.
Now, the two will face off again during the show's Tournament of Champions finals on Thursday, which is sure to be high-powered television.
The rematch hasn't come without jabs on social media from Holzhauer, though.
First, the quick back story on this game show saga in 2019. Holzhauer blitzed his way to approach the regular-season winnings set by Ken Jennings during the 2003-04 seasons when Jennings won $2.52 million. Jennings set the mark through 74 games, and Holzhauer was poised to break the money-earnings mark this year in less than half the time to do it.
Holzhauer was defeated in his 33rd game by Boettcher, though.
"I lost to a really top-level competitor," Holzhauer told the New York Times following his loss. "She played a perfect game. And that was what it took to beat me."
Since the loss and leading up to the Tournament of Champions, Holzhauer tweeted that Boettcher perhaps didn't even belong in the Tournament of Champions.
"James must have lost on purpose," Holzhauer wrote.
"Emma just got lucky"
"She didn't deserve a spot in the ToC"
James Holzhauer raked in nearly $2.5 million through his winnings in the show during 2019, and he did very little wrong on the game show. He won $79,633 during his 32nd-consecutive win the last day of May, giving him a career total winnings of $2,462,216—second all-time behind Ken Jennings' $2,520,700 in 2004.
Holzhauer needed just $58,485 to break the winnings mark for regular-season games before falling to Boettcher that day.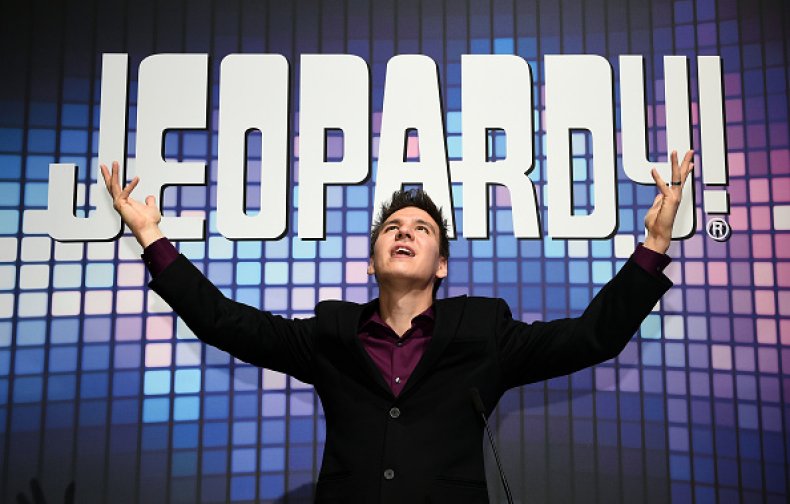 Holzhauer is a professional sports gambler from Las Vegas who not only has a prowess in winning and getting the clues right in Jeopardy!, he has an approach to the game that's seldom-used.
He typically starts the Jeopardy! round by going for the $1,000 squares—or clues—in each category and builds a respectable lead before landing the Daily Double. And in that opening round, the gambler goes all-in, and odds of him nailing it have been near-perfect.
The same happens in the Double Jeopardy! round with starting with the highest values—$2,000—and building his bank and waging a large sum. By the time Final Jeopardy! rolls around, Holzhauer most times has a lead so big that he can still wager more than half his bank and still win the game even if he gets the final clue wrong.
He only missed one Final Jeopardy! round in 32 games, according to host Alex Trebek.