James Holzhauer Gears Up to Win 'Jeopardy!' Champion Tournament: 'Game On!'
"Jeopardy! James" — who captured the nation's heart with weeks of phenomenal knowledge of trivia — has another chance to continue his huge game-show success.
Record-breaking contestant James Holzhauer is returning to Jeopardy! for a chance to add to his immense winnings at the Tournament of Champions.
Airing November 4 to 15, the 2019 Jeopardy! Tournament of Champions will bring back a collection of winners from the past two seasons, as well as this year's victors of the college and teachers tournaments. The syndicated game show's top winners will go head-to-head in the hopes of winning a $250,000 grand prize.
Holzhauer tweeted on Wednesday, "I've received word from #Jeopardy that 250K for first place is a minimum guarantee. Game on!"
Also returning for the Tournament of Champions is Emma Boettcher, the Chicago-based librarian who brought Holzhauer's 32-game winning streak to an end in May. Boettcher scored just three victories and won $97,002. Holzhauer went home with $2,462,216.
The professional gambler from Las Vegas had been chasing the all-time winnings mark of $2.52 million set by Jeopardy! legend Ken Jennings in 2004. He did join Jennings, however, as the only contestants to ever win more than $1 million in regular-season play on the game show. Holzhauer's final game drew the highest ratings for Jeopardy! in 14 years.
Other winners joining the tournament will be Salt Lake City's Anneke Garica, whose four-game streak brought her to more than a $100,000 in total winnings; Lindsey Shultz from Pittsburgh; and Dhruv Gaur and Francois Barcomb, winners of the college and teachers tournaments, respectively.
Alex Trebek will host the 10-day event, which comes months after the 36th season premiere. Holzhauer donated a portion of his winnings to a Chicago-area pancreatic cancer walk in honor of host Alex Trebek, who revealed his own diagnosis to Jeopardy! fans in March. During an interview in May, Trebek said he's nearing remission.
During what would be the Holzhauer's final episode, Ann Zediker, a resident of Holzhauer's former town and fundraiser in the walk, told CNN that she was watching the show and decided she would reach out and invite Holzhauer to the 2019 Naperville Pancreatic Cancer Research Walk on July 14.
Holzhauer told her he would be unable to participate in the event. However, he sent her a donation for $1,109.14. Holzhauer wrote the message, "For Alex Trebek and all the other survivors."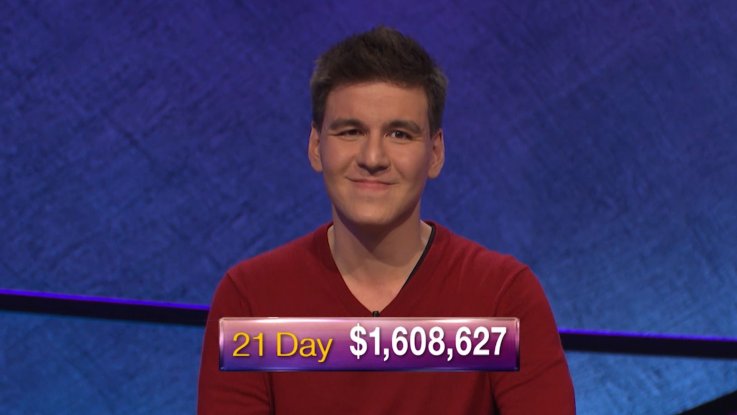 James Holzhauer Gears Up to Win 'Jeopardy!' Champion Tournament: 'Game On!' | Culture